Blame Her Ranch in New Mexico Santa Fe, New Mexico | County: San Miguel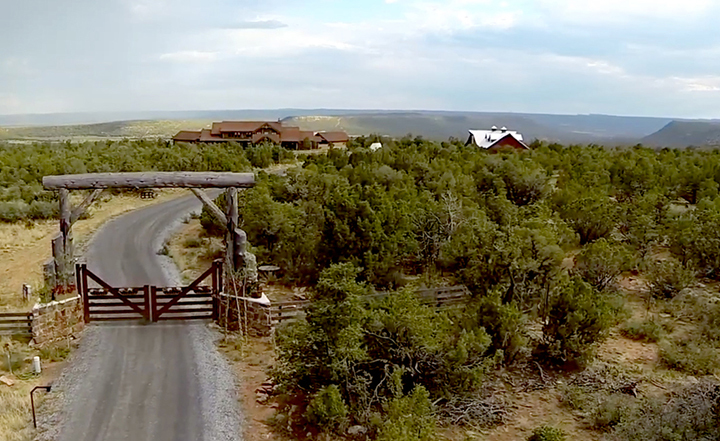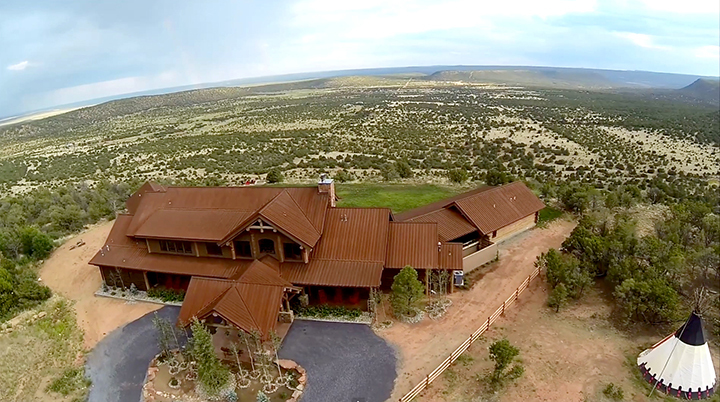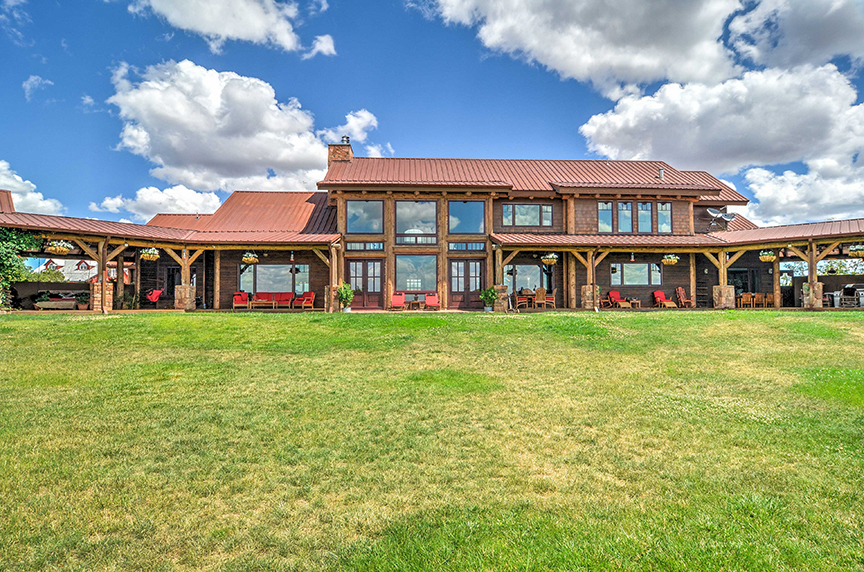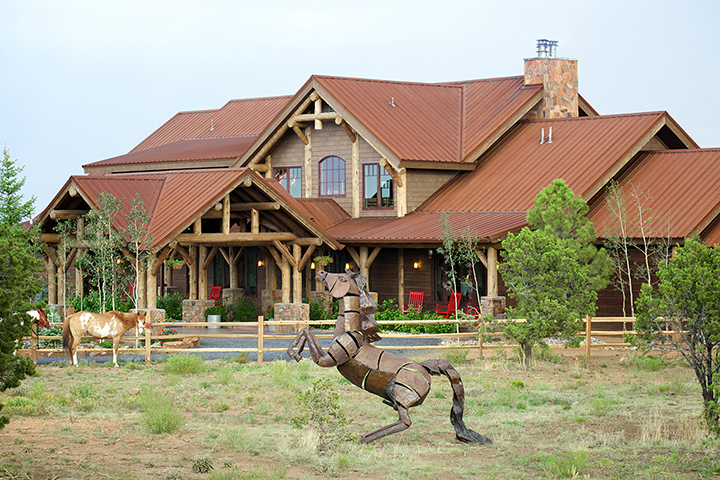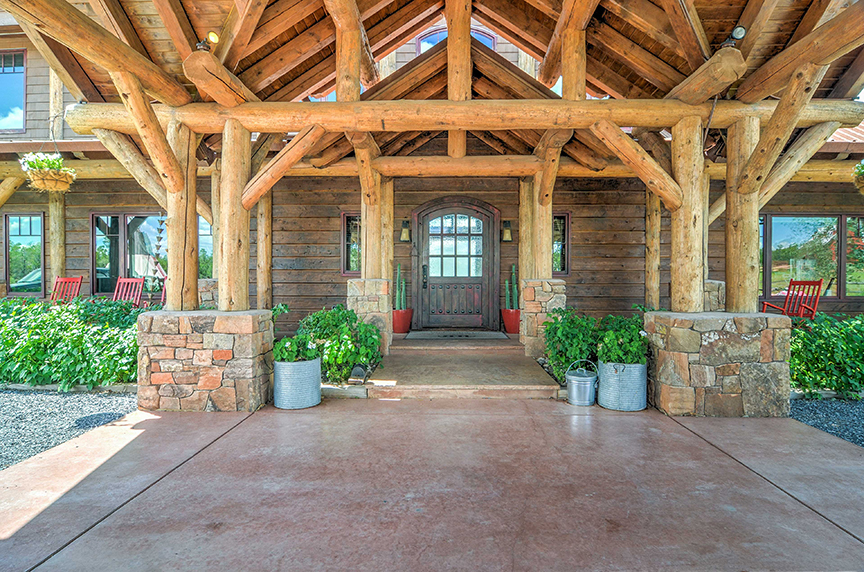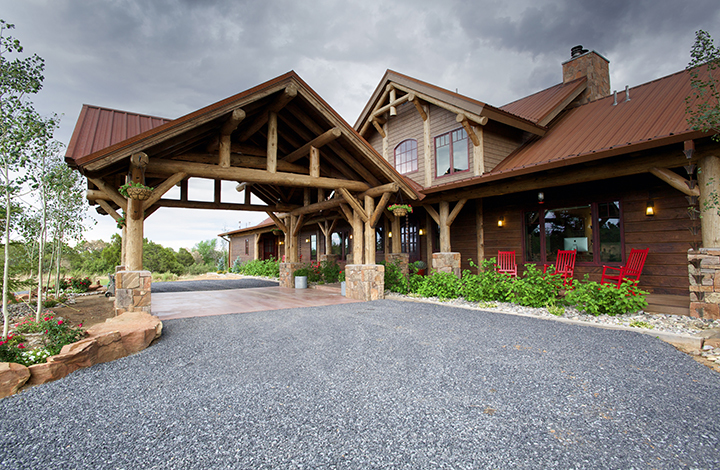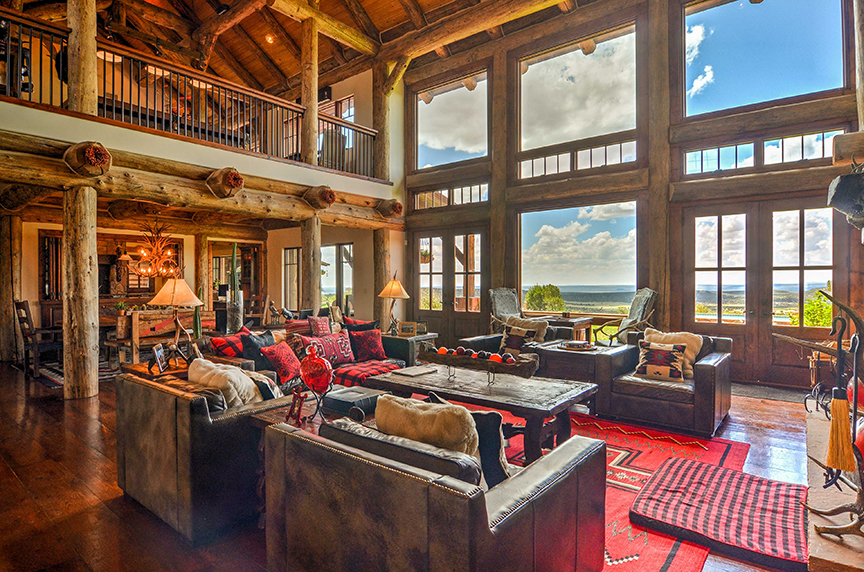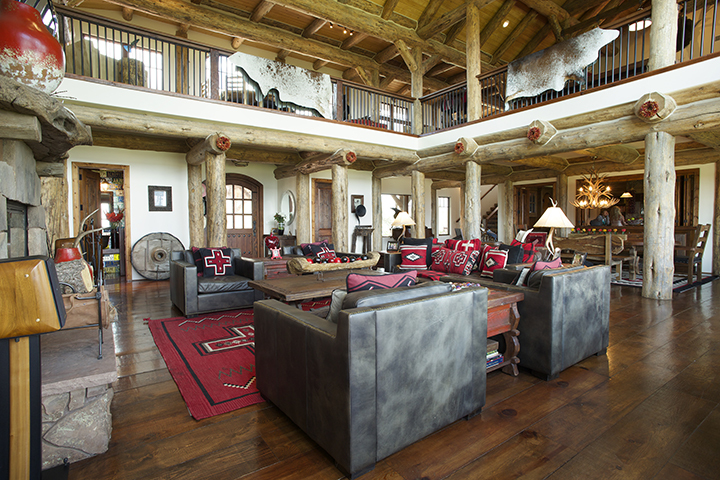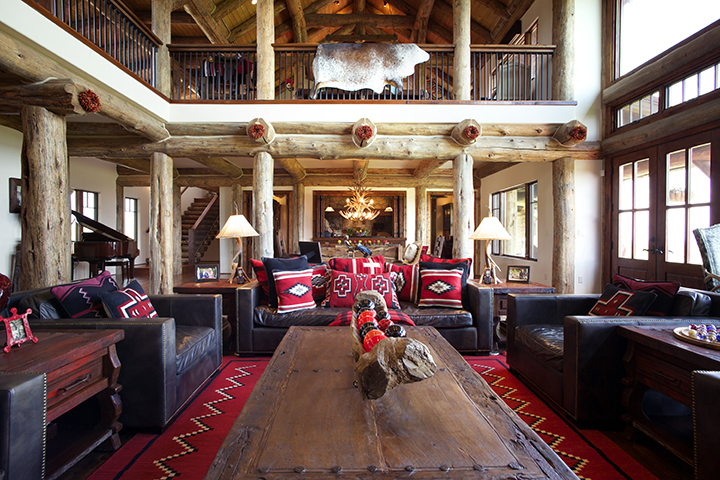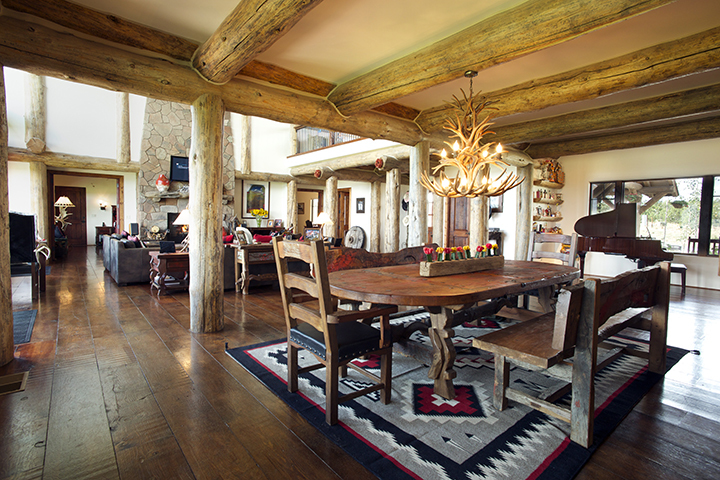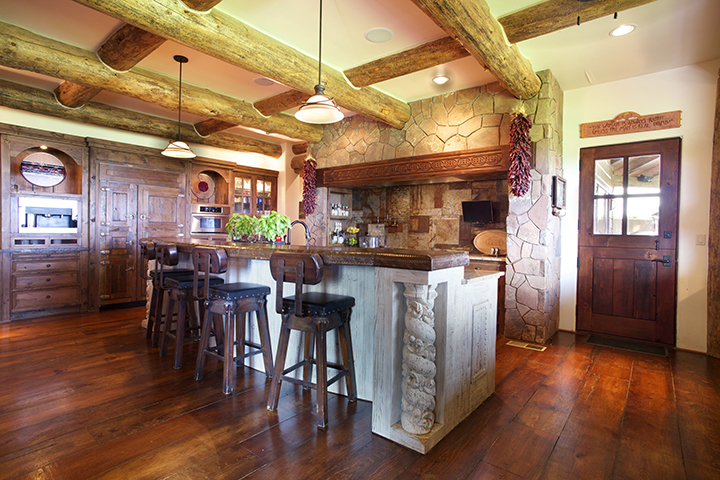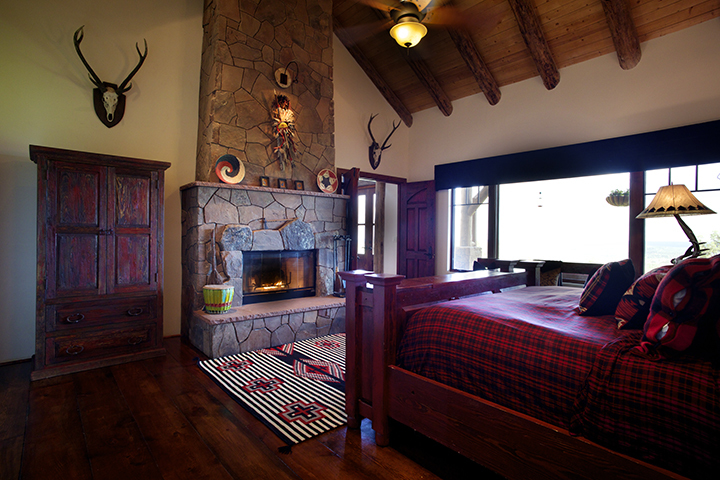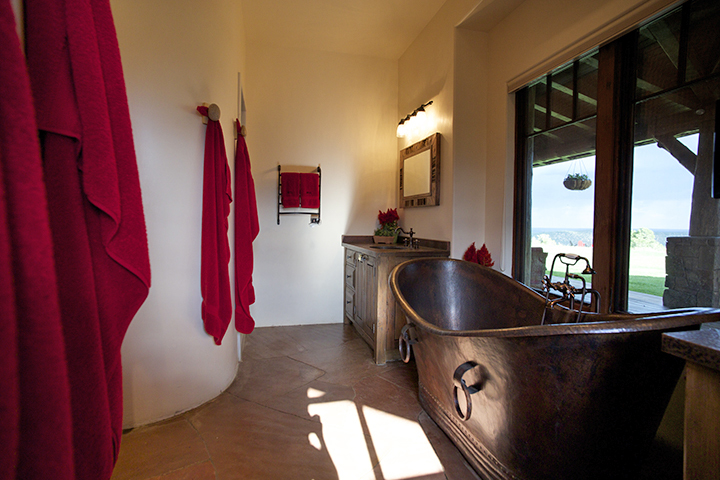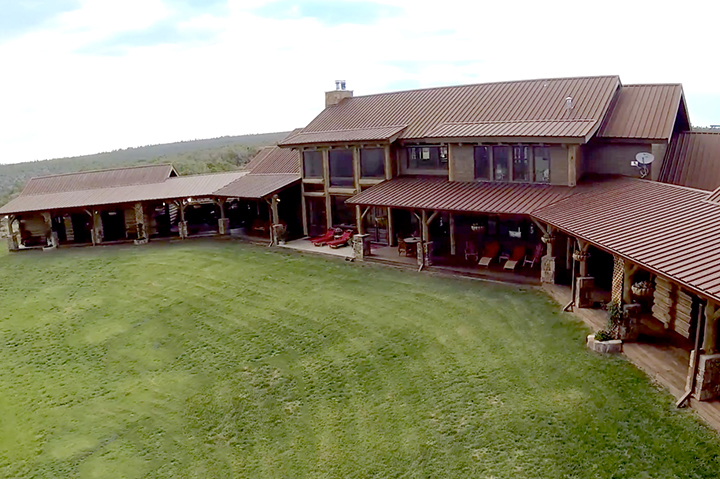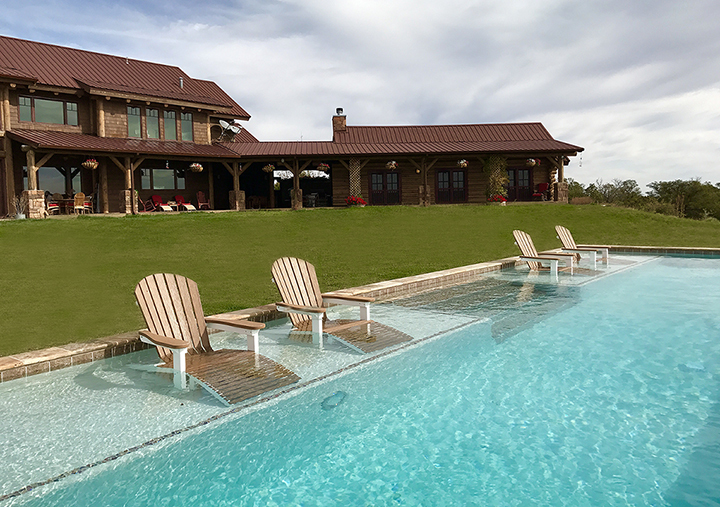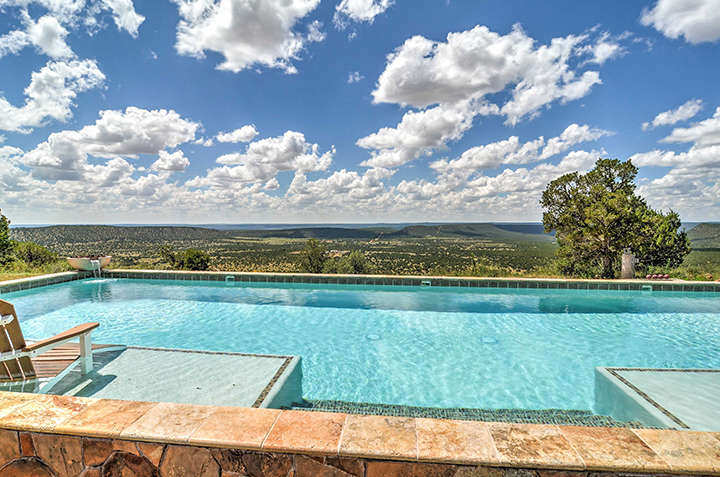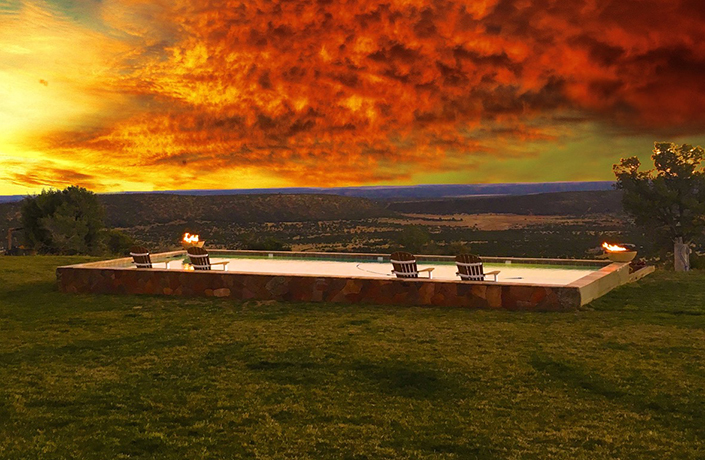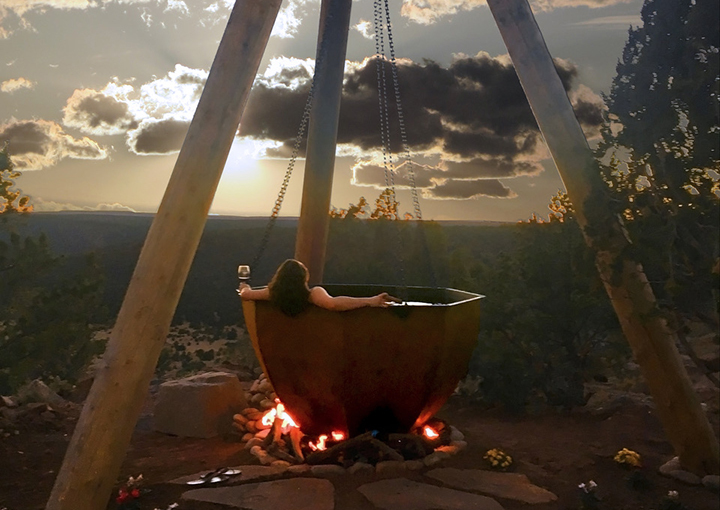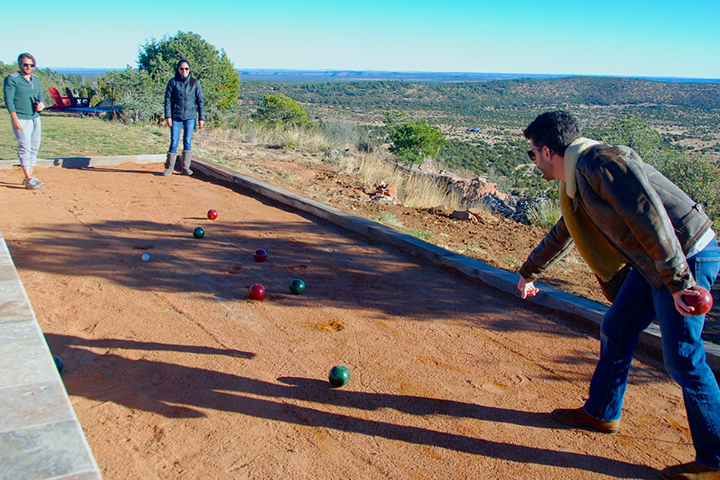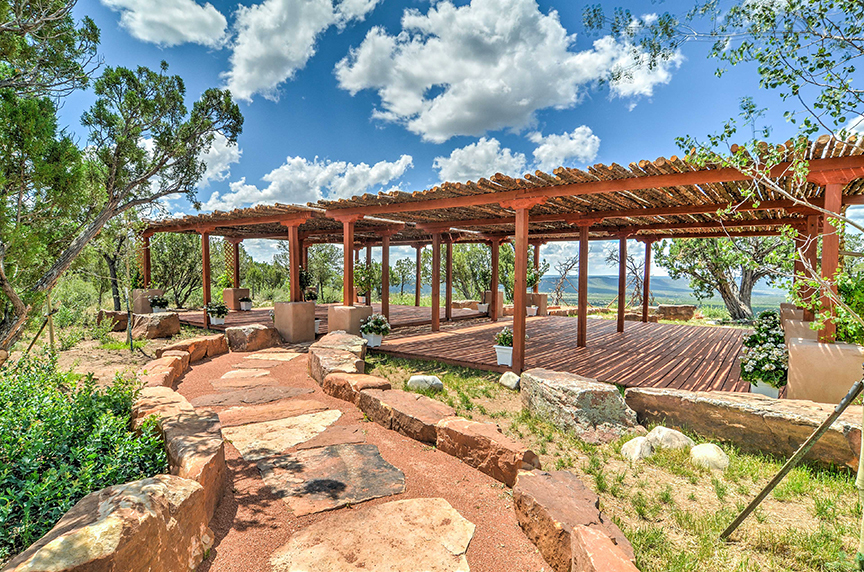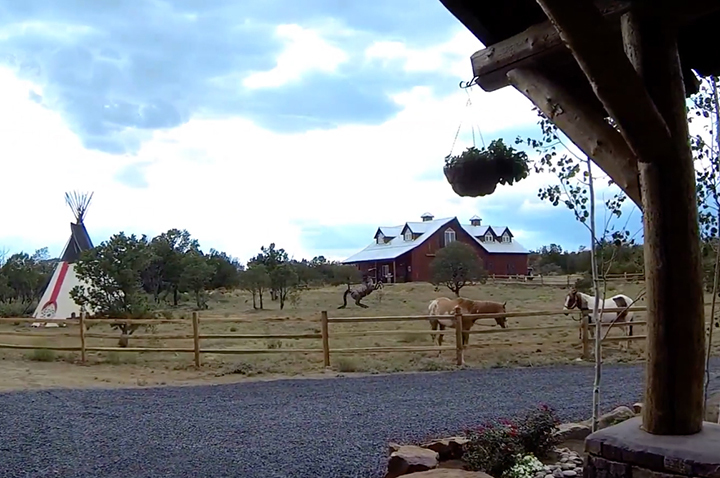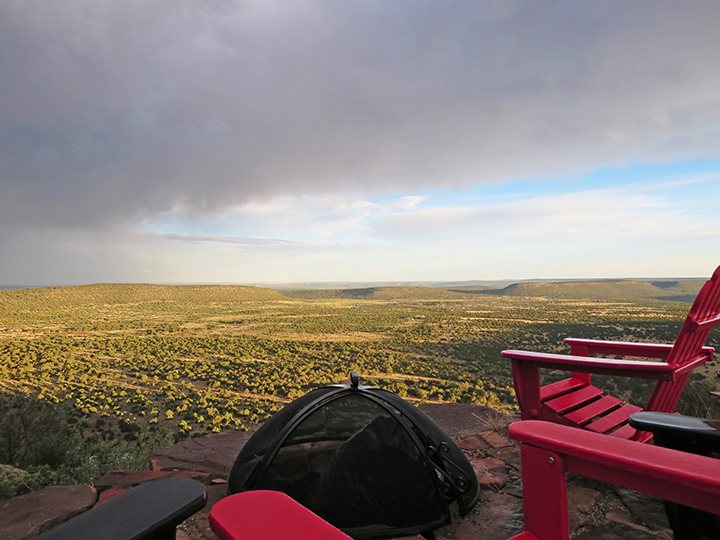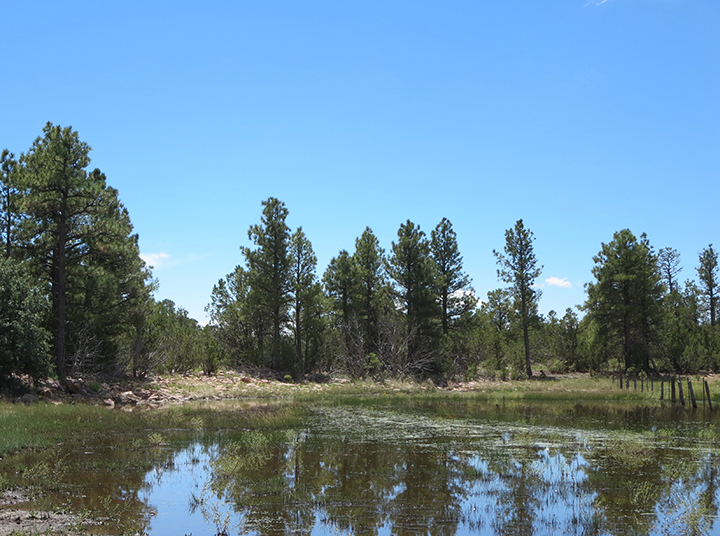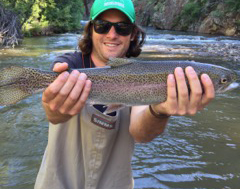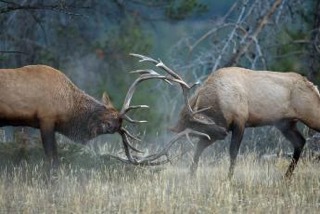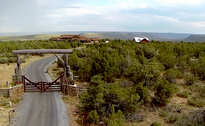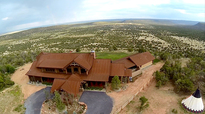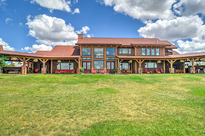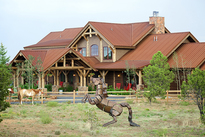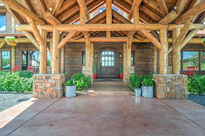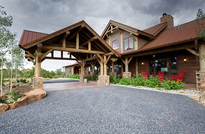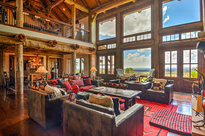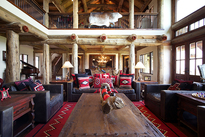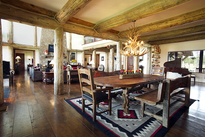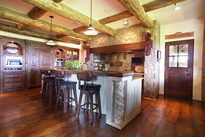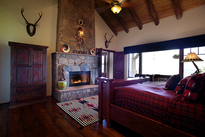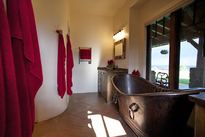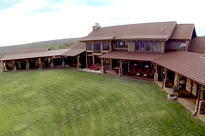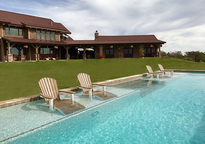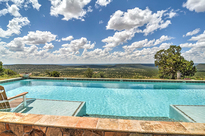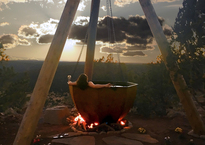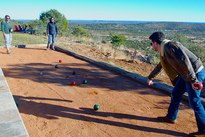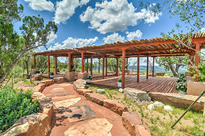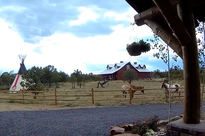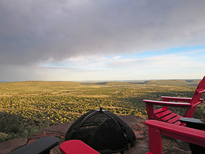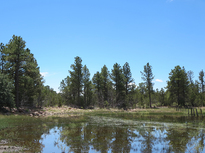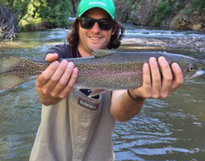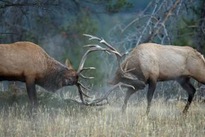 Virtual Map
Video Tour
The 1,630-acre Blame Her Ranch sits at the southern most tip of Glorietta Mesa only 45 minutes from Santa Fe, New Mexico. The ranch's entire western edge is adjacent to the 1.6 million-acre Santa Fe National Forest, which provides extreme privacy, control over potential future land ownership and access to prime hunting opportunities for both mule deer and elk (Field and Stream rated the Santa Fe National Forest as #4 in the county for Elk hunting). World-class fly fishing on the Pecos River is also only a five minute drive. Located at 7,000 feet with both southern and northern views of at least 70 miles—maybe some of the best in all of New Mexico. There are mature ponderosa pines and pinions throughout the ranch with pasture lands and several seasonal ponds.
LOCATION AND CLIMATE

This luxury ranch maybe the only ranch of its size, and at this price, within 45 minutes of historical Santa Fe, New Mexico. This area experiences a mild and dry climate with very little humidity. Winter months are shorter than other parts of the country and a longer spring and summers season allows for full enjoyment of the ranch's many outdoor activities. The 24-hour average temperature in the city ranges from 30 °F in December to 70 °F in July. While the ranch offers extreme privacy to it owners, it is still very close to Santa Fe's unique plaza shopping, over 250 art galleries, world class dining, gambling, golf, skiing and even the critically acclaimed ballet and opera.

INCOME OPERATIONS

As with most ranches, Blame Her Ranch (BHR) was designed to provide enough room for both cattle and horse facilities. There is plenty of grasslands and water with miles and miles of fencing. This ranch is also a vacation destination given its close proximity to the highly visited Santa Fe area. The current owners have rented the ranch for weddings, corporate retreats and family reunions for $3,000 a day with a four-day minimum. BHR was even selected as a film site for the Netflix show Longmire. A ranch manager handles everything from bookings, marketing, check-in/outs, as well as preparation for guest and owners prior to arrival making BHR a total turn key operations from day one.

BHR is also zoned and parceled off into eleven 120+ acre tracts (plus one 80-acre tract), the potential owners can sub-divided the ranch however they wish. Many of these tracts have identified building sites as well as power, water and telephone hook-ups on site. These options are completely up to the new owner's discretion, but provides for meaningful revenue generating income either now or in the future.

IMPROVEMENTS

With over 9,000 square feet BHR has it all. The ranch sleeps 26 and has nine bedrooms and nine and one-half baths combined in the main lodge/log cabin wings and guesthouse. The 7,900 square foot main lodge home is custom designed with massive 30-inch logs and ceilings as high as 28 feet. Wide plank flooring and two massive moss rock fireplaces give the ranch both a new and old world feel throughout. The interior has breathtaking views with massive windows to let that great southern light but not the heat and all the doors, cabinets and trim were designed by world renown La Puerta of Santa Fe. The main lodge, beyond the bed and baths noted above, consists of a great room, dining room, chef's kitchen, pantry, game room, eight-person home theatre, office, a full service gym, pool and BHR's one-of-a-kind Caldron Hot Tub. The 1,129 square foot guesthouse consists of two bedrooms, two bathrooms, kitchen, dining area, office and living room. Both the guesthouse and main lodge/log cabin wings come fully furnished with custom southwest furniture, art, BHR dinnerware even the bed sheet's. The home electronic include 14 flat screens, three Apple TVs, 3d projection unit, sound system, camera home security, two WiFi systems with high speed internet and lighting controls.

Other improvements include a 1,830 square foot barn, future horse stalls, 1,800 square feet of covered porches, main gate log entrance, drive trough log porte-cochere, outdoor kitchen, three fireplaces, 18,000 square foot lawn, automated drip/sprinklers, three rock fountains, two electronically controlled gates, two dog kennel/run, two fire pits, greenhouse, orchard, golf driving range, and skeet shooting platform.

WATER RIGHTS

The ranch has two shared association water wells (a third is licensed) that legally produces over 1.9 million gallons annually. There are two 10,000 gallons tanks and pumps for distribution of water throughout the ranch. Based on needs, the owner can drill additional wells on any of the tracts noted above for additional water usage on those tracts or anywhere on BHR.

WILDLIFE AND RECREATION

The Santa Fe National Forest is one of the most beautiful national forests known for its world-class alpine hiking, fishing, ATV and snowmobiling. It offers hundreds of miles of horse trails and big game hunting plus amazing trout fishing on the Pecos River. BHR has gate access directly from the ranch to the main trials that weave throughout the 1.6 million acres.

PRICING

BHR if offered at $6,999,000 fully furnished. However, if the potential owner wants less acres or a different configuration of the ranch the price would be adjusted accordingly to fit the buyer needs and desires. Ask listing broker for detailed list.

COMBINED TAXES: $12,355 (2015)

ADDITIONAL INFORMATION

For additional pictures, videos and ranch details go to www.blameherranch.com or https://youtu.be/0FPrOvdZ4lU. To see why New Mexico has the best ranches in the west go to whynewmexicoranches.com.

Broker: Robb Van Pelt
Virtual Map
Video Tour