Sold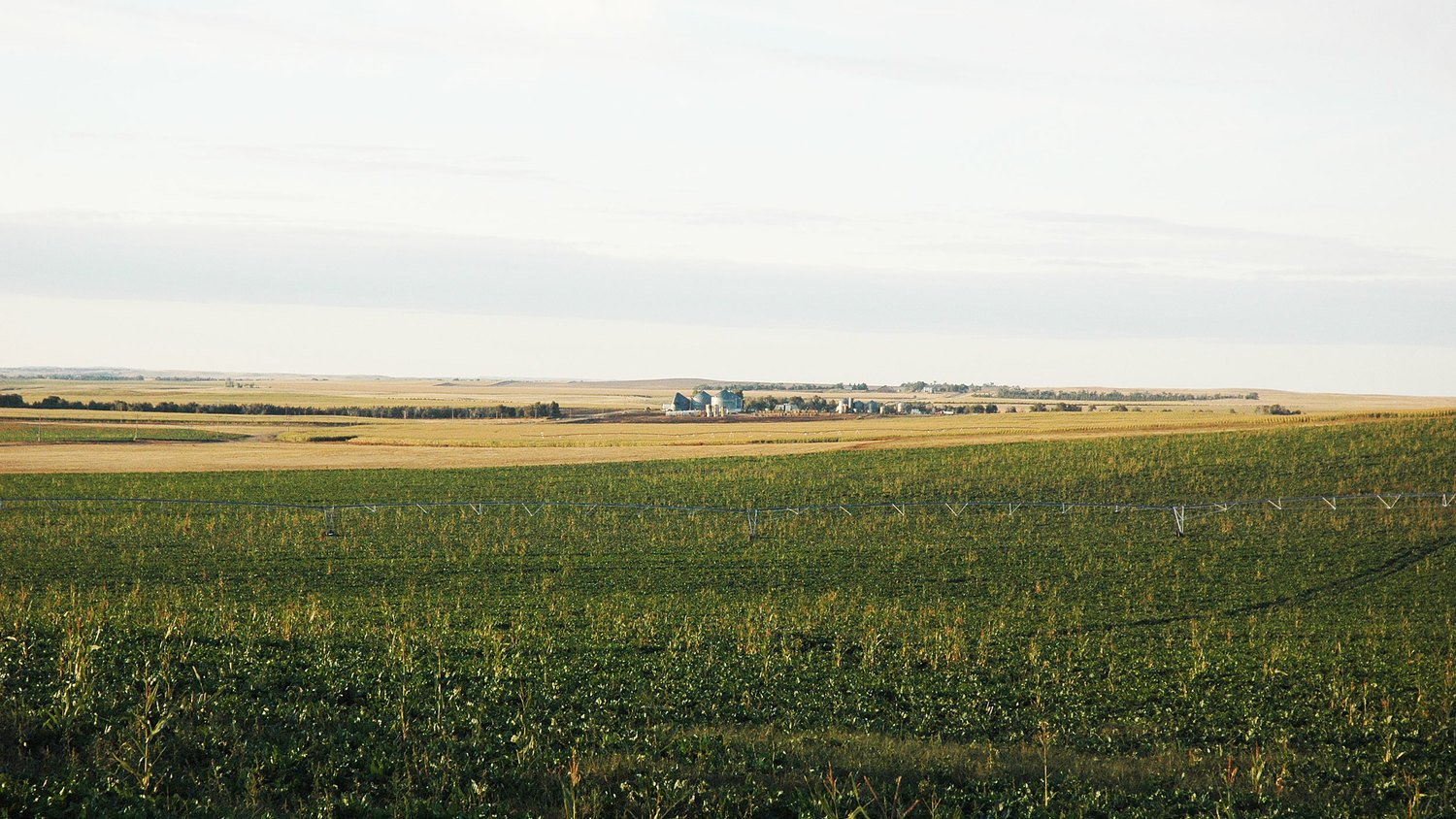 Nebraska Irrigated Farm
Gordon, Nebraska | County: Sheridan | 3445 Acres
Property Information
A northern Nebraska 3,445 contiguous acres irrigated farmland with a small feedlot operation located south of Gordon, Nebraska in Sheridan County offered to a buyer looking for a profitable agricultural venture. The area holds an abundance of water resources, as it is located on top of the Ogallala Aquifer. This location is ideal to produce a multitude of crops from sugar beets, to potatoes to edible beans, to corn, or wheat with an in-demand market for any of these crops nearby. A Quality Nebraska farm for sale. Productive farmland.
See More Details
LOCATION

The ground resides south of the town of Gordon and north of the Niobrara River. Gordon is located between the town of Valentine to the east and the town of Chadron to the west. The exact address is 5638 220th Lane, Gordon, Nebraska.

ACERAGE

3445 +/- TOTAL ACRES

The farm consists of 18 irrigation wells and 19 pivots

Deeded:

2805 +/- deeded acres
1,912+/- irrigated
77+/- acres dryland crop
816+/- acres grassland

Leased:

640 acres school land lease with six years remaining on the lease.
541 irrigated
28 grass
71 dryland crop
Insert chart here

SOILS

Primarily Sandy Loam mixed with Loamy Sand soil types.

See soils maps and virtual tour maps

PRODUCTION

Average corn for 2011 was 182 bushels with previous years in the 190's bushel range. In 2003 the pioneer corn test plot was documented at 248 bushel. Sugar beet production for 2008 was 28.7 tons. 2008 pintos were 32.90 bags

IMPROVEMENTS

A recently remodeled ranch style house is on-site along with a 42'x75' insulated shop. Grain storage on-site holds approximately 20,000 bushels. In addition, there is a 999 head feed yard.

PIVOTS

Field 1 1982 Valley 6 Tower
Field 2 1982 Valley 7 Tower
Field 3 1982 Valley 11 Tower
Field 4 1994 T-L 8 Tower
Field 5 1982 Valley 8 Tower
Field 6 1982 Valley 8 Tower
Field 7 1982 Valley 8 Tower
Field 8 1994 T-L 8 Tower
Field 9 1982 Valley 14 Tower
Field 10 1982 Valley 14 Tower
Field 11 1977 Zim 4 Tower
Field 12 1977 Zim 4 Tower
Field 13 1982 Valley 6 Tower
Field 14 1982 Valley 7 Tower
Field 15 1980 T-L 8 Tower
S1 1991 Lockwood 7 Tower Valley controls
S2 1991 Lockwood 7 Tower Valley controls
S3 1991 Lockwood 7 Tower Valley controls
S4 1992 Lockwood 7 Tower Valley controls

RECREATION AND WILDLIFE

This farm offers some excellent wildlife and hunting attributes in particular for mule deer, elk and pheasant. Both of these game species are prevalent on the property throughout the year and during hunting season. The opportunity for mule deer and pheasant hunting is good enough that they have and can continue to provide an income stream if leased out on a pay–for–hunting basis. Elk are sited on the ranch on occasion. Alternatively, the owner can enjoy this benefit him/herself. Other wildlife that can be seen on the property include coyote, fox, badger, raptors, other small game.

SUMMARY

The efficiency of this operation is enriched by all electric irrigation wells, well maintained pivots, heated shop, and ranch style home that pulls water from the Ogallala Aquifer. The water resources are paramount to an exemplar farming opportunity and irrigated pivots make this an investment with few downsides. To conclude one could not find a better, more profitable investment for an agricultural venture.

MINERAL RIGHTS

These are negotiable with the seller.

WATER RIGHTS

All those of record or appurtenant to the property will convey. A complete list of well data and water information is on file in our office and available to interested and qualified purchasers.

---