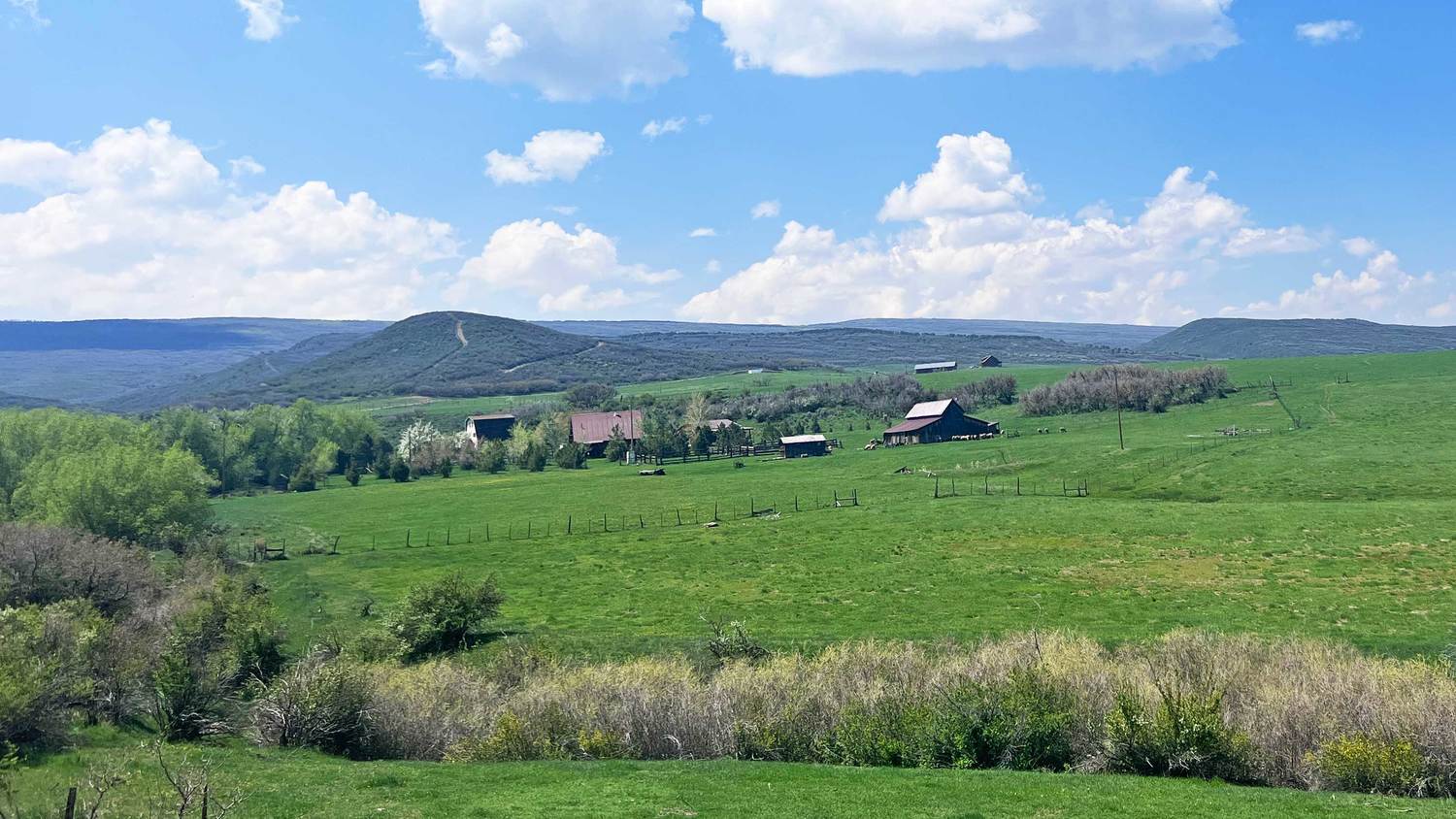 Little Beaver Cabin
Meeker, Colorado | County: Garfield | 142 Acres
Property Information
Welcome to your own unique private retreat located in Meeker, Colorado! If you're looking for seclusion and autonomy, this is the place for you. This ranch is perfect for homesteaders who want to escape to a slower paced lifestyle or steal away and to enjoy the beauty of nature. Located in Upper Beaver Creek, 12 miles from the town of Meeker, this 142-acre property is crossed by Little Beaver Creek and offers expansive views of the surrounding Colorado Mountains. Imagine waking up to the sound of birds singing, as you sip your coffee on one of the covered decks of your 2- bedroom cabin with a full partially finished basement. The property includes a 2-car log garage/shop, 3-bay open pole barn shed, an historic barn and an RV hook up and clean out, so you can expand your capacity for guests and enjoy the company of loved ones whenever you want. Whether you want to spend your time hiking, biking, riding, hunting, or just basking in the beauty of creation, this ranch is the perfect place to do it all. Enjoy mountain living at its finest.
Close Details
LOCATION AND AREA
The property is located in Meeker, Colorado and is surrounded by stunning natural landscapes. Meeker is known for its low crime rate, providing residents with a safe and secure environment. The town's tranquil setting and close-knit community contribute to a peaceful atmosphere, ideal for raising a family or enjoying a more relaxed lifestyle. Meeker is a small, tight-knit community with a population of around 2,500 people. This creates a friendly and welcoming atmosphere where neighbors know and support each other. The town's small size also means less traffic and a slower pace of life, allowing for a more relaxed and peaceful living experience.
RECREATION
Meeker is a paradise for outdoor enthusiasts. The area offers excellent opportunities for various recreational activities. You can explore the nearby Flat Tops Wilderness, go horseback riding, ATV riding, or mountain biking on the extensive trail systems. During the winter, there are opportunities for snowmobiling, cross-country skiing, and ice fishing.
HUNTING AND FISHING
Meeker is known for its abundant wildlife, making it a popular destination for hunting and fishing enthusiasts. The region is home to elk, deer, antelope, bears, and numerous species of fish. Residents have access to public lands and private ranches for hunting and can enjoy fly fishing in the White River, renowned for its trout.
---