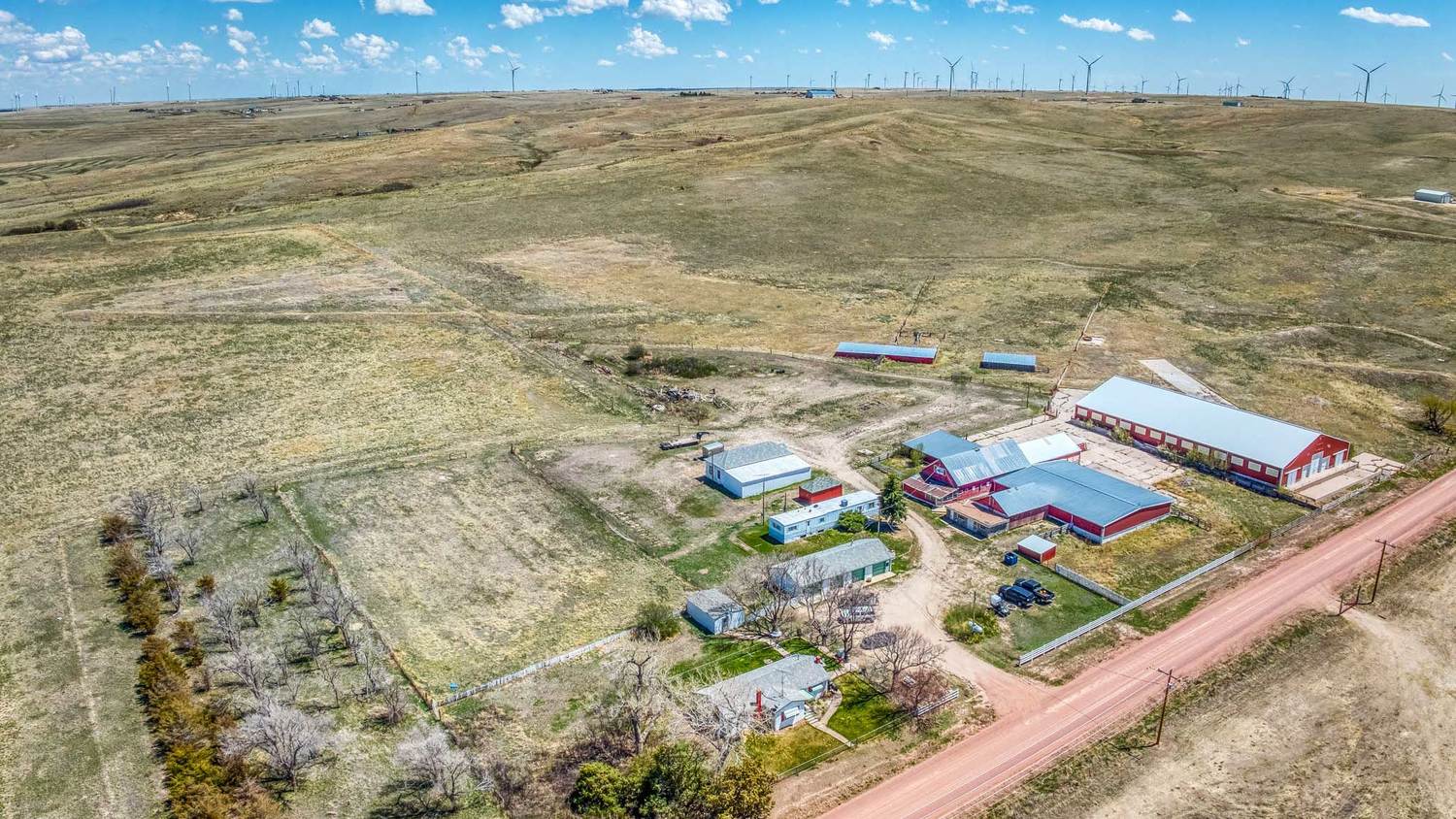 Hahn Ranch
Calhan , Colorado | El Paso County | 320 Acres
Property Information
The Hahn Ranch is located approximately 30 minutes east of Colorado Springs. This diverse 320-acre ranch lends itself to many different opportunities. The ranch could easily work as an equine property, cattle backgrounding lot or other small animal operation. The 85'x186' Morton building with concrete floor could easily be utilized for many different applications such as a greenhouse. There is a three-bedroom one-bath ranch style home and a four-bay garage with a workshop and electric. It was formally utilized as a dairy operation with supporting barns, milking parlor, loafing sheds and pastures. The home is currently occupied by a renter on a month-to-month basis. Numerous other out buildings. Water well and rights are with the ranch. Good potential for future development.
Close Details
The ranch offers amazing views of Pikes Peak and the surrounding front range mountains. Located near Calhan, Colorado which is a peaceful small town with all the charm and amenities of country living. Future development is a strong possibility.

The ranch is also offered in two sections:
160 acres with improvements is available for $950,000
160 adjoining acres across the county road is available for $550,000
LOCATION AND AREA
Calhan, Colorado is a small town with a tight-knit community. If you prefer a quieter and slower-paced lifestyle, Calhan offers a small-town atmosphere where people often know their neighbors and community involvement. Calhan is located 30 miles northeast of Colorado Springs, one of the largest cities in Colorado. This proximity allows residents to enjoy the amenities and opportunities of a larger city, including employment options, shopping centers, entertainment venues, and cultural attractions, while still living in a smaller, more rural setting.
Calhan is surrounded by picturesque landscapes, including rolling plains, prairies, and stunning views of the Rocky Mountains. Outdoor enthusiasts can explore nearby parks, hiking trails, camping areas, and engage in activities such as fishing, hunting, and horseback riding. It has a strong agricultural heritage, and farming and ranching are integral to the local economy, and can offer a unique experience for individuals interested in agriculture or those who appreciate a rural lifestyle.
---