Kragh Family Farm in Colorado Hudson, Colorado | County: Weld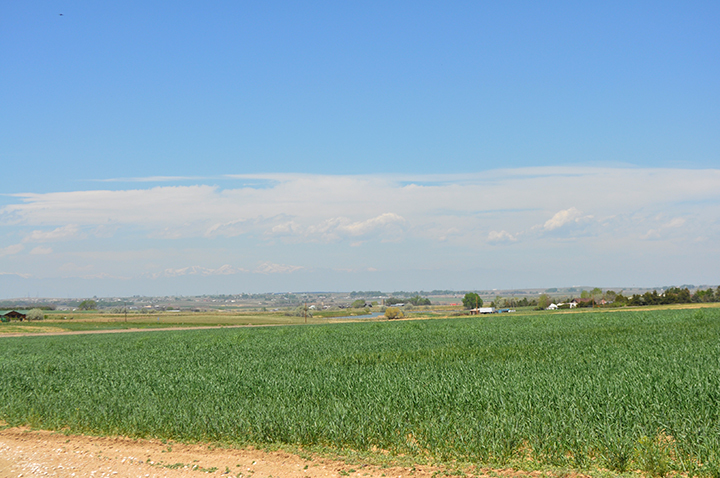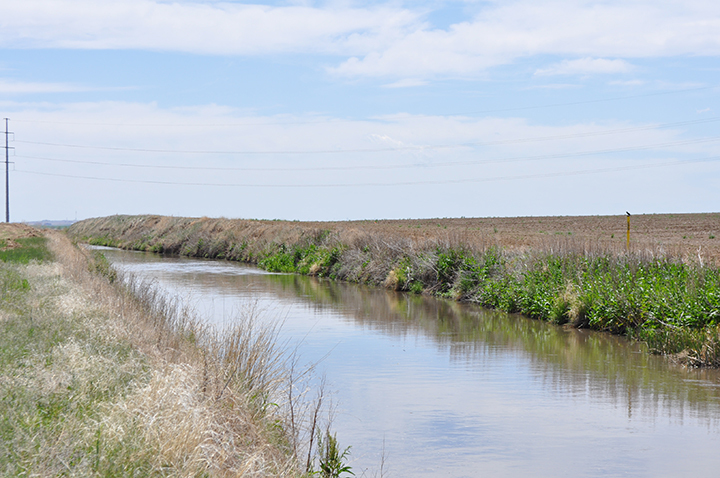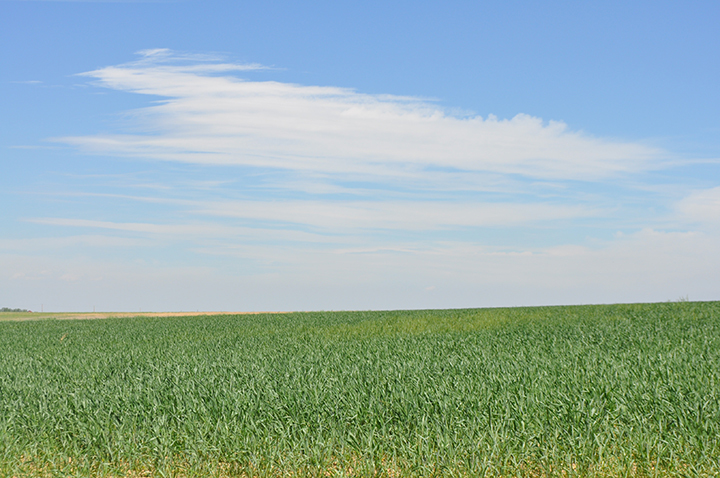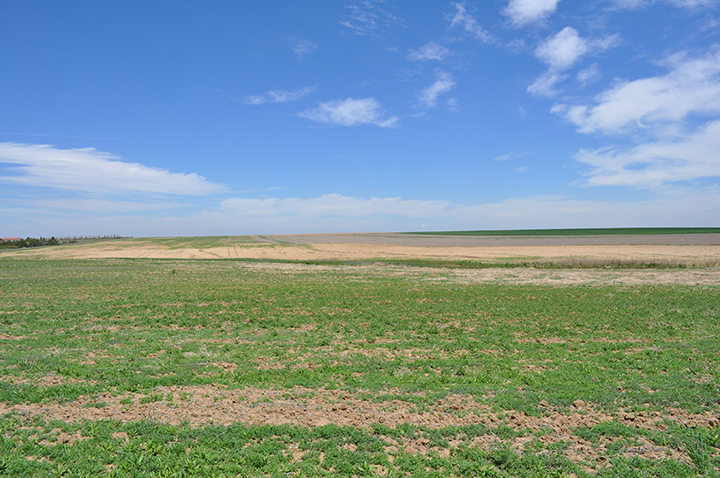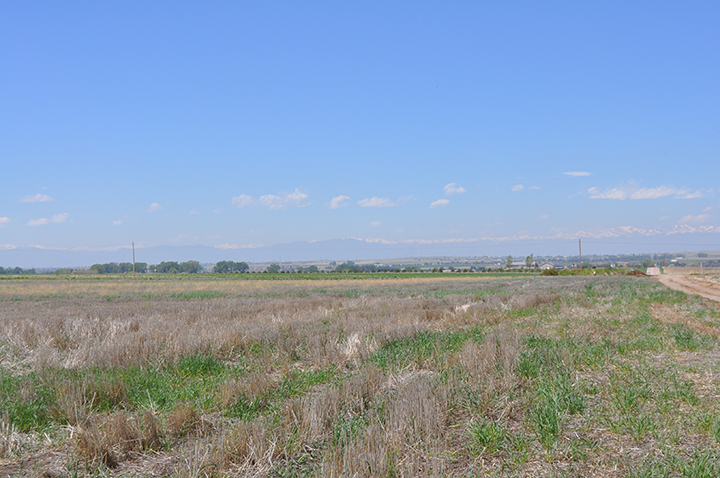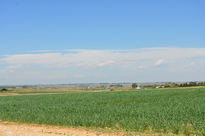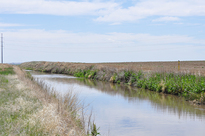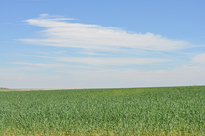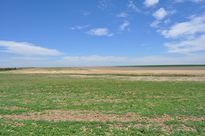 Virtual Map
The 312 +/- acres of the Kragh Family Farm is located just south of Hudson, Colorado. It features 312 acres of good dryland farm ground with 110+/-acre feet of adjudicated water rights. It is currently planted in wheat. It is located on paved roads two miles southeast of Interstate 76. It is also prime development property with awesome views of the front range of the Rocky Mountains. The unimproved land has easy access and would afford an incredible opportunity for a new family farm or for a community friendly development.
LOCATION

The 312 acres of the Kragh Farm is located just south of Hudson, off of Interstate 76 with easy access from a paved road. It is just 20 miles northeast of Denver and just 12 miles northwest of Denver International Airport. The acreage is within a great school district.

ACREAGE AND DESCRIPTION

The farm has fantastic views of the mountains and has a slight slope to the southwest and slight rolling hills offering great views. There is an irrigation ditch on the south west end of the property and the land is zoned Agricultural. The Kragh/Owen family moved into the Colorado Territory in 1872, and have kept this farmland intact and maintained the integrity of the great soil and land. The property is on an annual lease with a neighboring farmer and can be negotiated.

WATER AND MINERAL RIGHTS

The water rights on the Kragh Farm were granted on May 3, 2000 by the Water Court and filed with Weld County on June1, 2000. (Case number 2000CVW135). The annual withdrawal rights are: Laramie-Fox Hills Aquifer 67.2 Acre Feet and the Lower Arapahoe Aquifer 43.50 Acre Feet. There are no mineral rights on the property they were long since taken by the railroads.

INVESTMENT CONSIDERATION

The 312-acre farm is located within an upcoming rural residential and development area, but all development in the area is for larger acreage including ranchettes creating a true rural atmosphere. Being in farming and ranch community this is a big draw for potential buyers.

TAXES: $683 for 2016

SUMMARY

The farm is perfect for buyers wanting to get rural. It has a great setting. A buyer could also subdivide a portion of the property and keep a fair amount of the land for themselves and make a profit on the lots, all with having control of the development.

Broker: Karen Mikkelson
Virtual Map