Colorado Centaur Mountain Ranch Evergreen, Colorado | County: Jefferson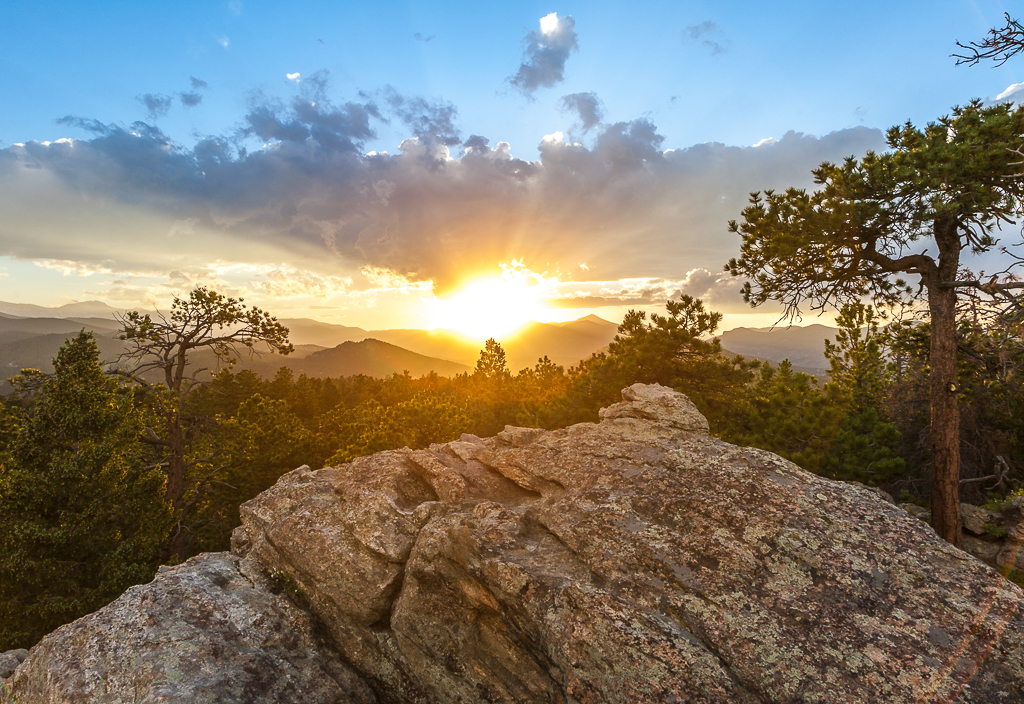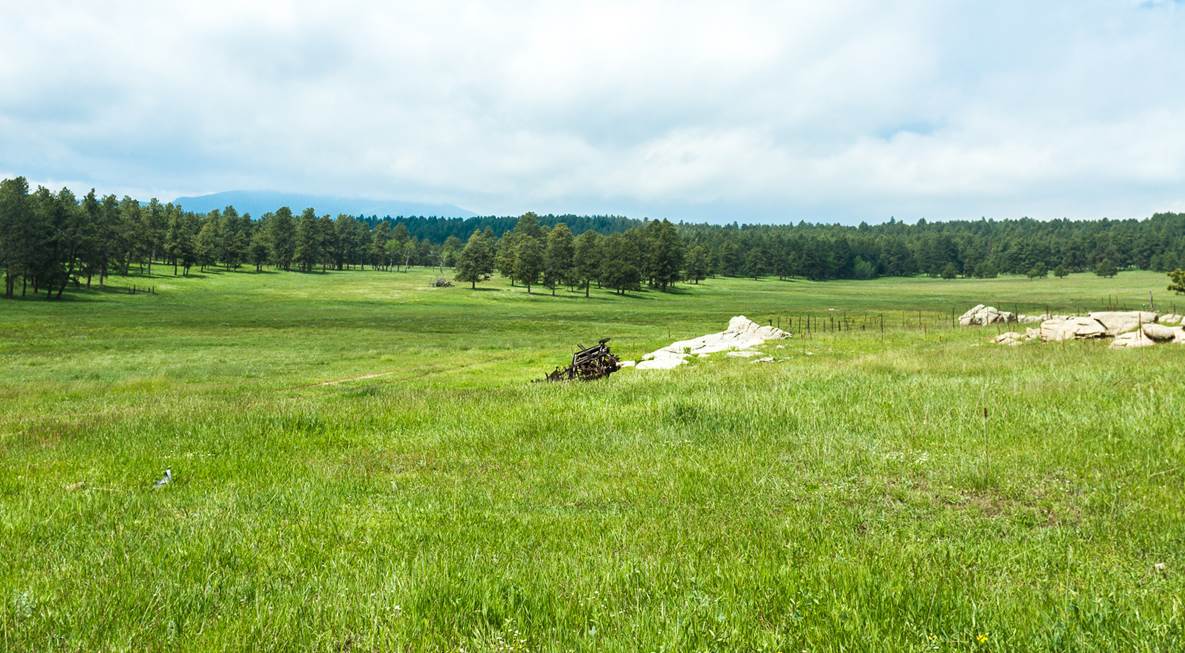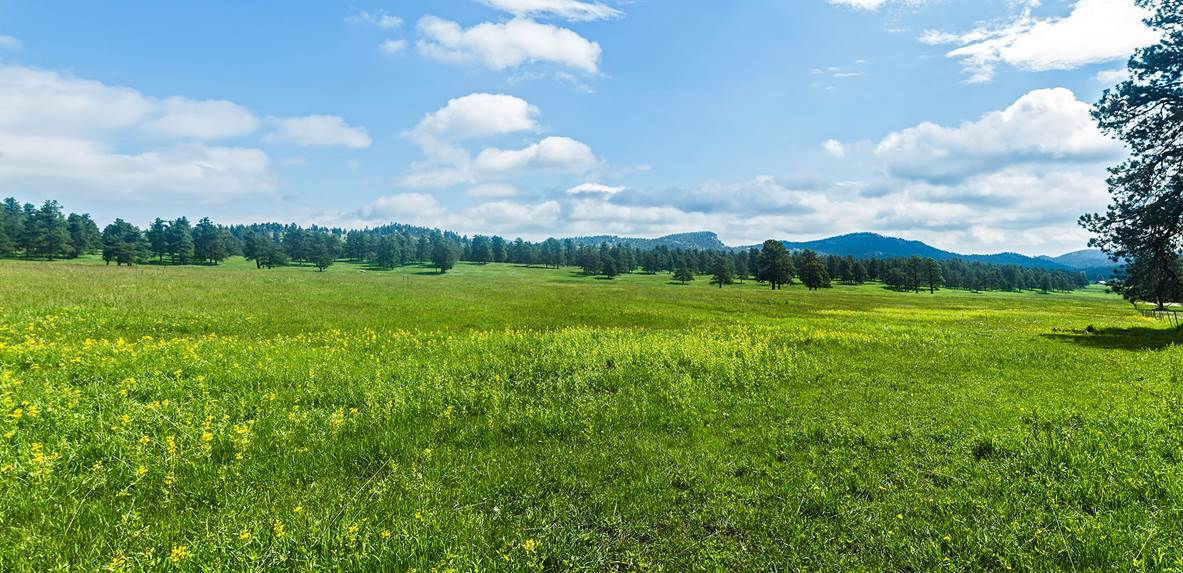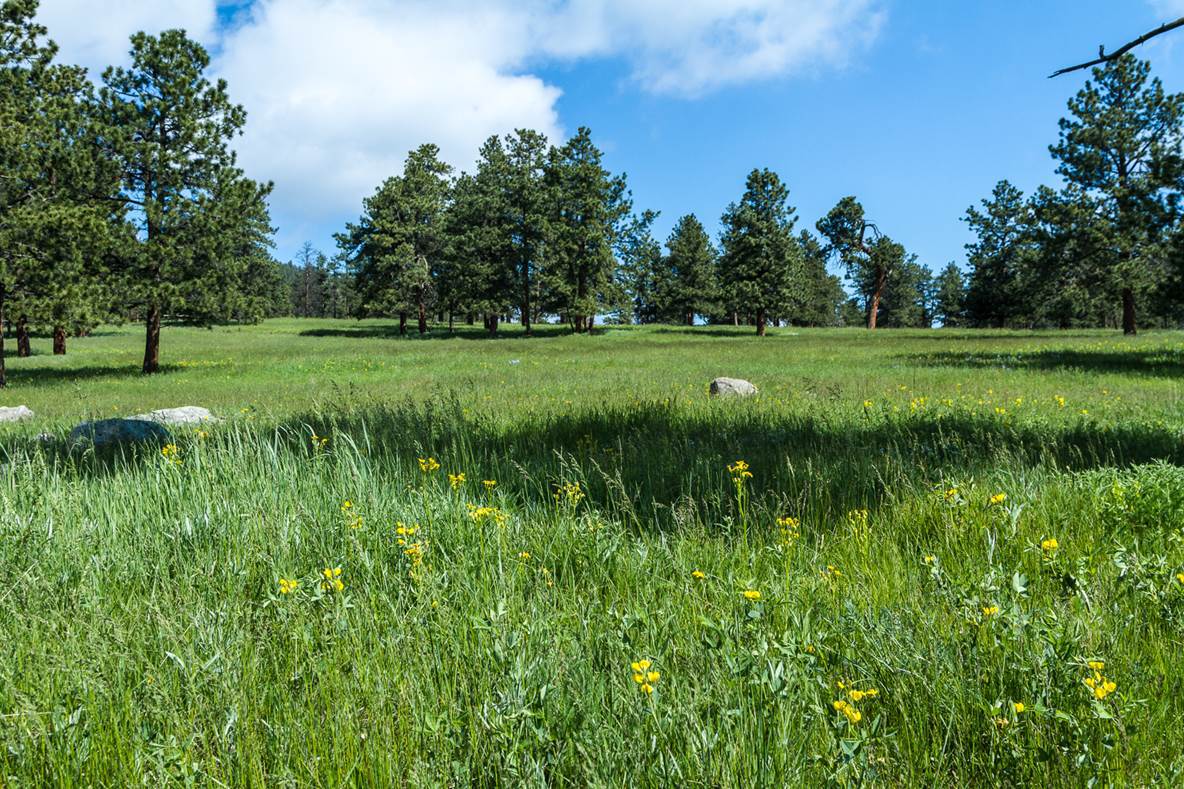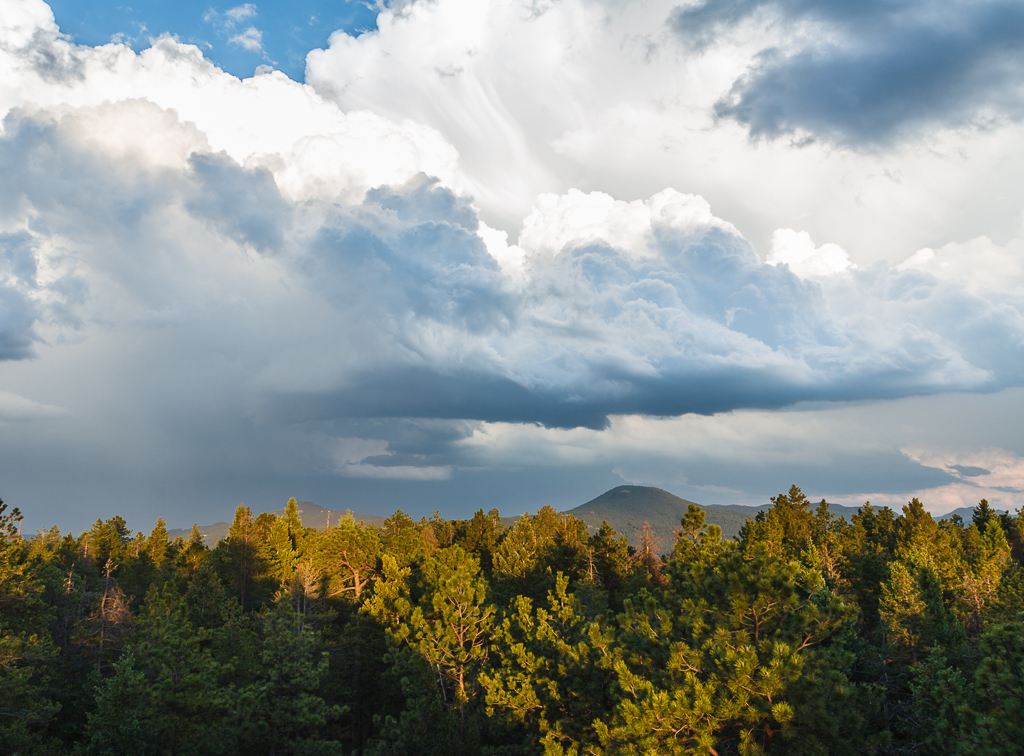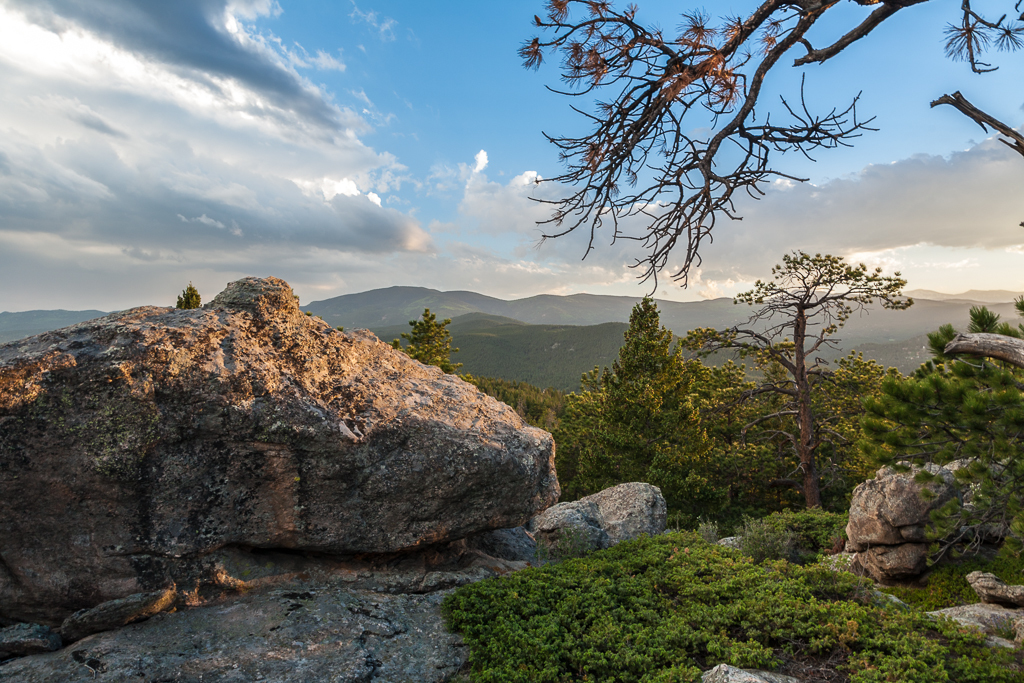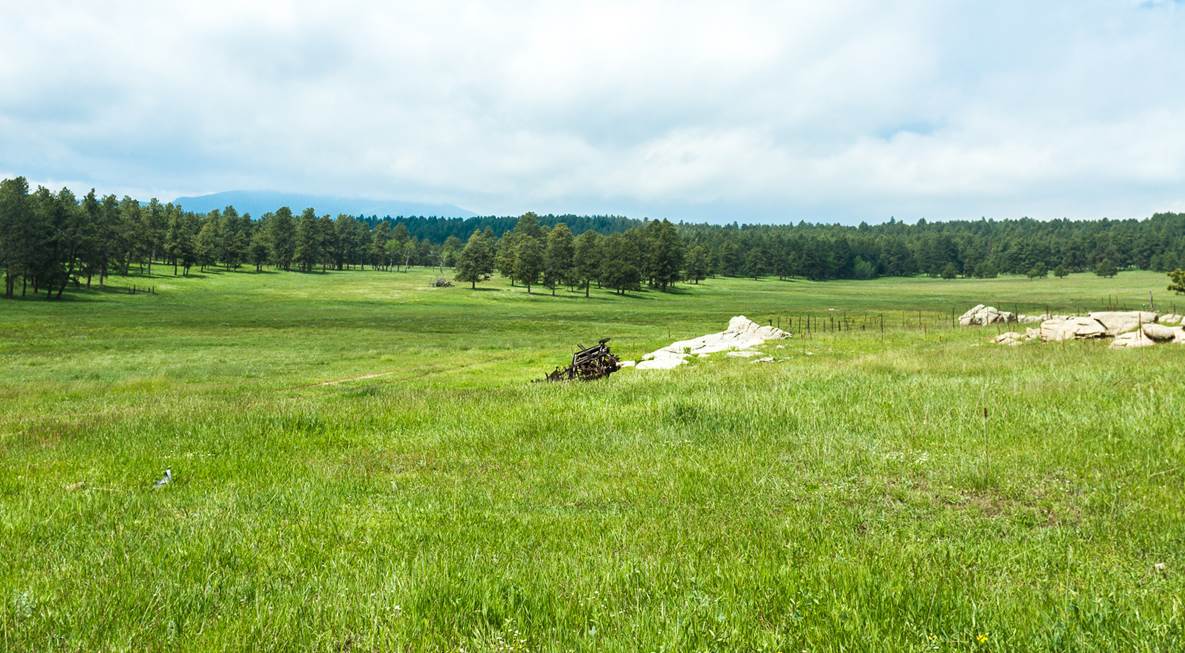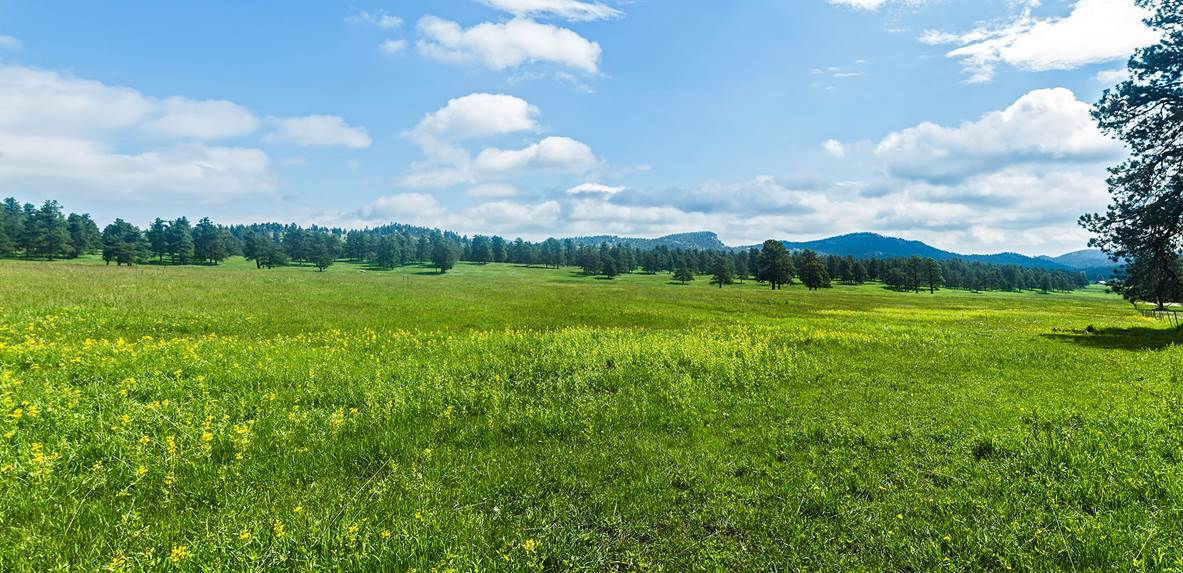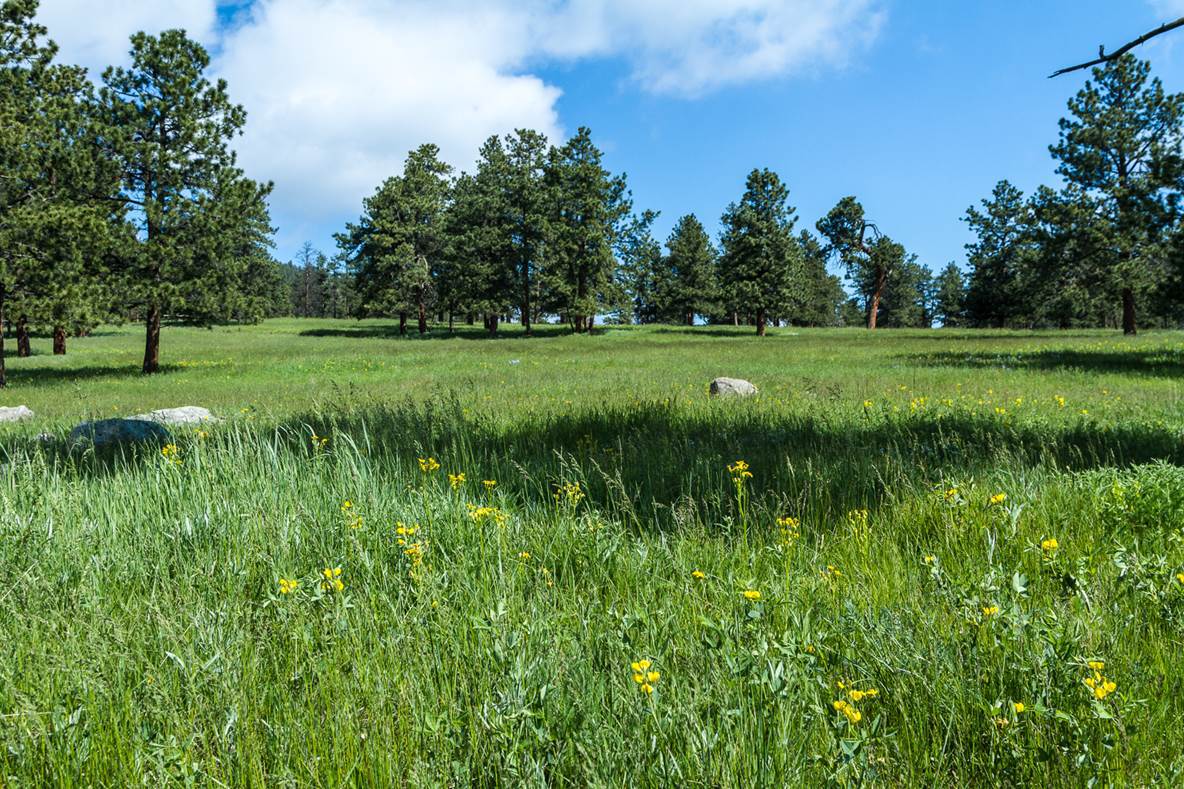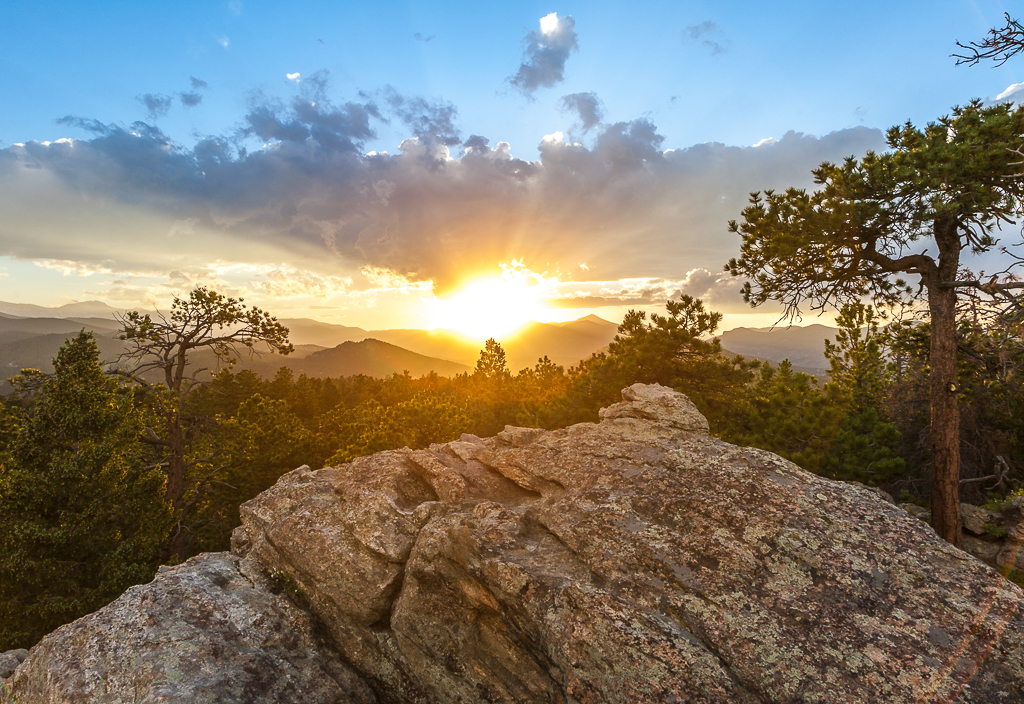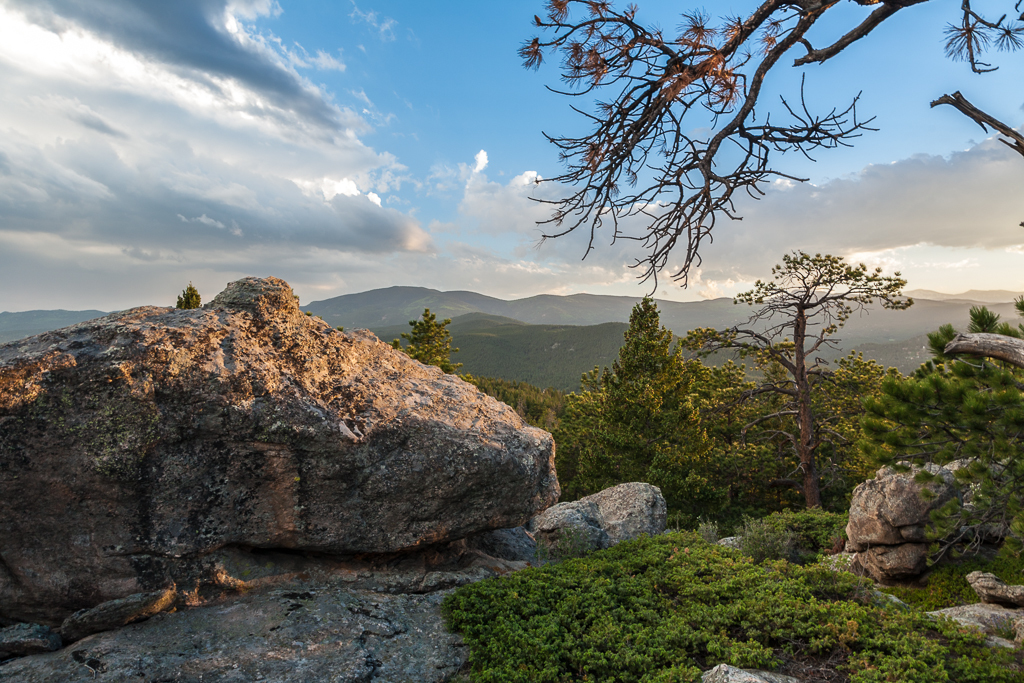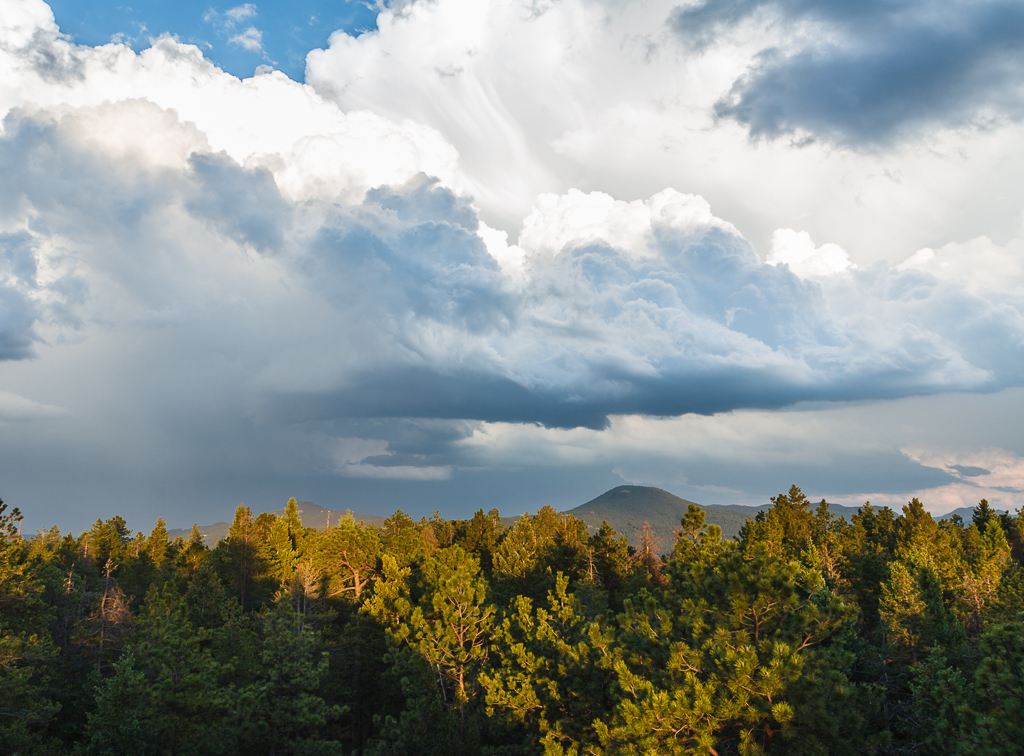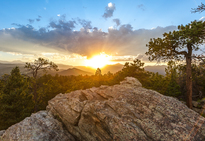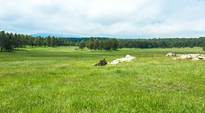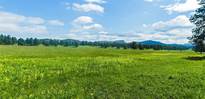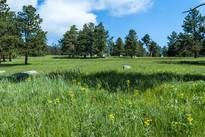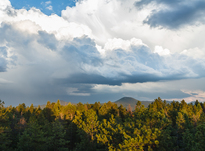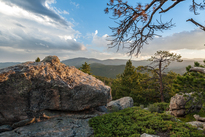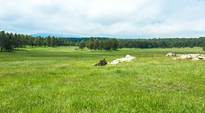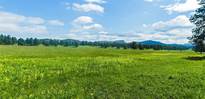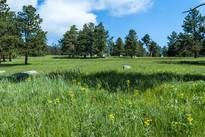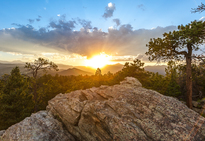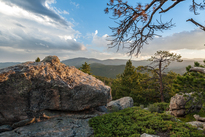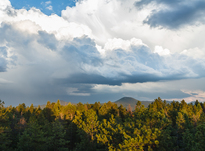 Virtual Map
Centaur Mountain Ranch consists of 456 acres and is one of the few remaining large ranches left in the Evergreen, Colorado area. The ranch is a combination of lush grass hay meadows, rock outcroppings and forests of Ponderosa pine and aspen trees. The easily traversed hillsides offer an excellent selection of the 26 county approved building sites, many with views of Mt. Evans, Longs Peak, and the surrounding mountainous areas. The ranch offers plenty of room for horseback riding; in the meadows, on trails and on the old logging roads. Formerly operated as a boarding stable and currently as a small cattle operation, the ranch has possibilities for many uses incorporating the conserved open space and ideal habitat for deer, elk, and other wildlife, many of which you will see while riding on the property. Centaur Meadows Ranch is equally attractive as a private family retreat or as a unique investment opportunity with development as the final exit strategy.
LOCATION

The ranch is conveniently located directly off of State Highway73 approximately five miles south of downtown Evergreen and five miles north of Conifer. Downtown Denver is 25 miles from the ranch and can be accessed via either Evergreen Parkway to I-70 or North Turkey Creek Road to Highway 285.

DESCRIPTION

Centaur Meadows Ranch offers a wide variety of terrain and topography with pristine open meadows, rock outcroppings, forested enclaves of pine and aspen and panoramic mountain views. The ranch offers a unique blend of conserved beauty, privacy and seclusion with easy access to amenities.

The ranch will make an ideal family retreat for a single owner, or you can take advantage of the Rural Land Use Plan (RLUP) which has been approved and sell some or all of the amazing platted home sites. The RLUP allows one-third of the land to be divided into 26 five acre parcels while leaving the remaining two-thirds of the land as open space. The ranch has also been further protected with a Conservation Easement to protect the wildlife ecosystem and in particular, the elk calving grounds. The property is zoned as a Rural Cluster with a combination of conserved open space and 26 five-acre parcels.

Situated in the Front Range foothills at an elevation of approximately 7,800 feet, the ranch has a bright, sunny, southern exposure, which helps to keep winter temperatures comfortable, even on the coldest of days. Centaur Mountain at 8,297 feet elevation is located on the property, almost 500 feet above the meadows. From its summit and western slopes, one can enjoy dramatic views of Mount Evans and many other large snowcapped peaks.
The ranch currently supports approximately 25 cow/calf pairs during the summer months, which maintains the property's agricultural tax status.

There are very few, if any, ranches that offer such diversity of terrain and attributes within such close proximity to the Denver metro area. Given the fact that Centaur Meadows Ranch has been owned by the same family for over 90 years, the chance to own this property is literally a "once-in-a-lifetime" opportunity.

IMPROVEMENTS

The barn/arena is 110' x 170' +/- with the indoor arena being approximately 80' x 150'. The barn has 22 stalls (15 stalls with outside runs), tack room, wash rack, grain storage room and two bathrooms. The barn was, at one time, used for a horse boarding operation, and could be again.

A second structure, 60' x 60' +/- has a total of eight stalls and a one-bedroom, one-bath apartment above. There is an old home that is of nominal value. A metal Quonset building can used for equipment storage.

There are three adjudicated wells, as well as county pre-approval for domestic wells on each of the 26 home sites.

SUMMARY

Centaur Mountain Ranch offers a significant acreage with spectacular mountain beauty, teeming with wildlife and wildflowers in a convenient Front Range location within 30 minutes from downtown Denver. The opportunity to invest in a mountain property for private enjoyment with an exit strategy in place to capitalize on the investment is rare. Having superior location, access to amenities and convenient transportation options makes this a desirable holding for its next owner.
Broker: John Stratman
Virtual Map