Sold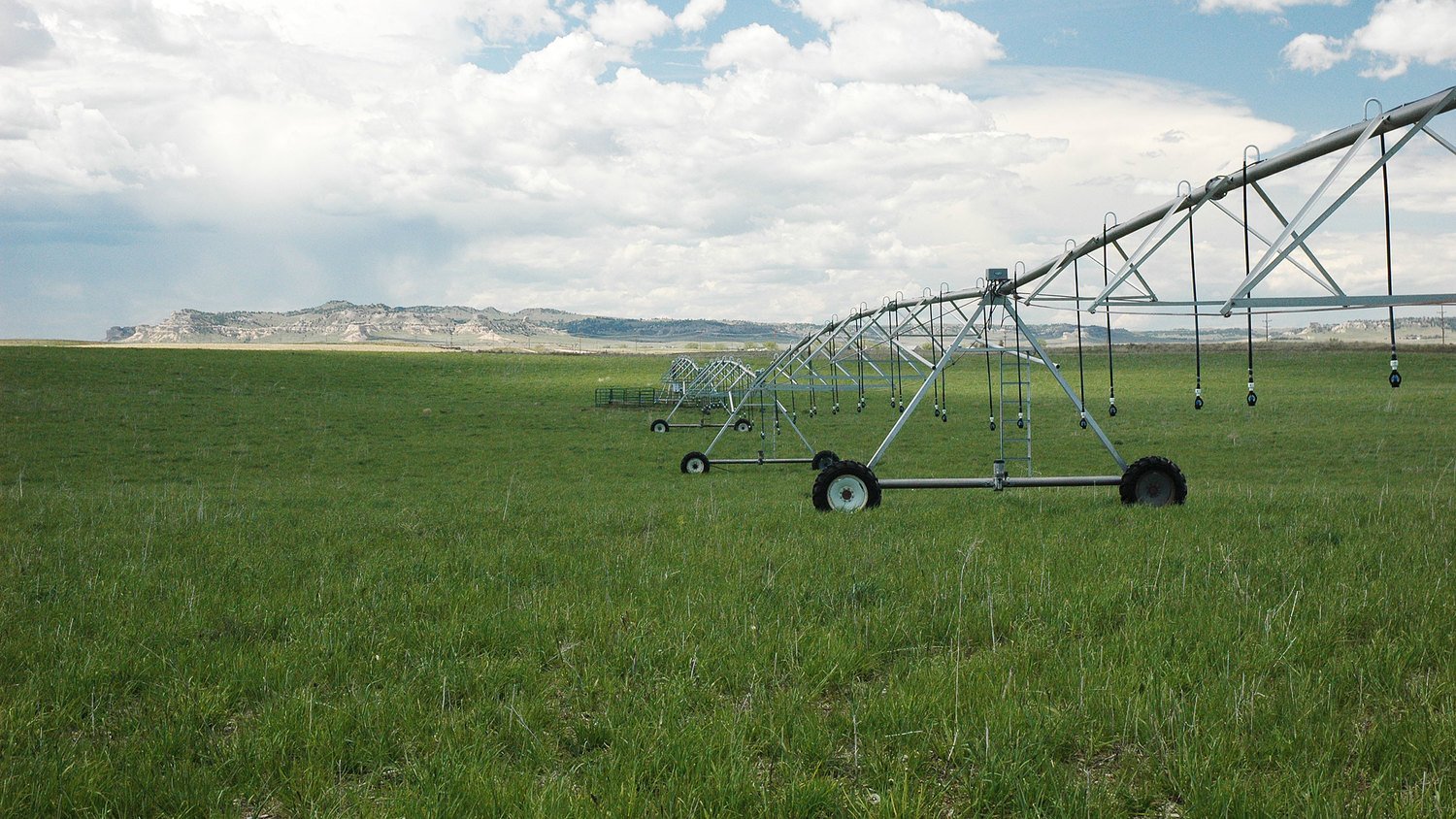 High Point Ranch
Harrisburg , Nebraska | Banner County | 1368 Acres
Property Information
The High Point Ranch is a premier winter/calving operation located in western Nebraska just south of Scottsbluff. The ranch consists of 1,368 acres of deeded lands consisting of grasslands with an abundance of winter protection consisting of deep draws and protected canyons lying along the south side of the Wildcat Hills. The ranch has been improved with new or remodeled facilities consisting of a very nice brick home, commodity barn, large calving shed with pipe corrals, machine shed, shop, excellent fencing, multiple stock wells with a pipeline water systems and frost free drinkers. Due to the topography and improvement design the property is ideal for wintering and calving 500 to 600 bred heifers or cows with two employees and additional hay purchases.
Close Details
LOCATION

The High Point Ranch lies in Banner County in very western Nebraska and approximately 17 miles from Scottsbluff (pop 15,000) and Gering (population 8,500), Nebraska. The two cities have grown together but are separated by the North Platte River. The North Platte River Valley around Scottsbluff is a strong and prosperous farming and ranching area. From Gering, Nebraska the ranch lies 12 miles south on Highway 71 then five miles east on County Road 36. All essential services are provided by Harrisburg and the Scottsbluff/Gering communities including schools, shopping, building supplies, colleges, regional hospital and commercial air service.

ACREAGE

The ranch consists entirely of grassland for a total of 1,368 acres. About half of the acreage lies along Pumpkin Creek, which flows in the wet periods, and the grassland is very productive and in excellent condition. The remainder is primarily upland grasslands that are very productive with a small percentage of land being within the Wildcat Hills. The lands are characterized by grassland grading into deep draws that run into the Wildcat Hills offering excellent grassland and winter protection. The ranch supports a myriad of wildlife including big horn sheep, deer, antelope, upland game birds and variety of small game.

IMPROVEMENTS

The ranch improvements are nearly all new ranch buildings and a remodeled home. The home is newly remodeled and has a four bedrooms and a finished half basement. The home has a frame construction with brick exterior, neat landscaping and in great condition. A Calving Barn (40'x80') has multiple jugs made of pipe gates that swing open for easy cleaning along with a head-catch, hot box and vet/tack room. Support buildings include an Open Face Equipment Shed/Commodity Barn (40'x60'), a Shop (60'x80') with concrete floor and the Corrals are pipe construction with multiple alleys and pens, working facility, load out, sorting/feed traps which allow sorting into 4 pastures. The pastures all have excellent cross fencing, pipeline water with frost free drinkers and excellent natural protection. There are five wells with two domestic/stock wells at the headquarters along with two solar wells in the pastures and one permitted, high capacity commercial well (300 GPM) for water sales. One solar well feeds a fenced pond that overflows into a dam on Pumpkin Creek.

SUMMARY

The High Point Ranch is a productive and economic unit providing some of the best winter protection in western Nebraska. The ranch is adequately improved and lends itself to a large calving operation where the grass grows all summer and cows are brought in for the winter to harvest the growth and remain there to be calved in the spring then sorted to go to summer pasture. The economics are driven by the ability of one or two employees to winter and calve 500 to 600 bred heifers or cows in one place with the highest possible calving percentage. As a bonus, the property has excellent recreation potential where additional income can be derived in the fall. The High Point Ranch is a unique property with excellent improvements and infrastructure supporting a profitable venture.

2015 PROPERTY TAXES: $5,987.58

Co-Listing with Helberg and Nuss Auction and Realty.

---