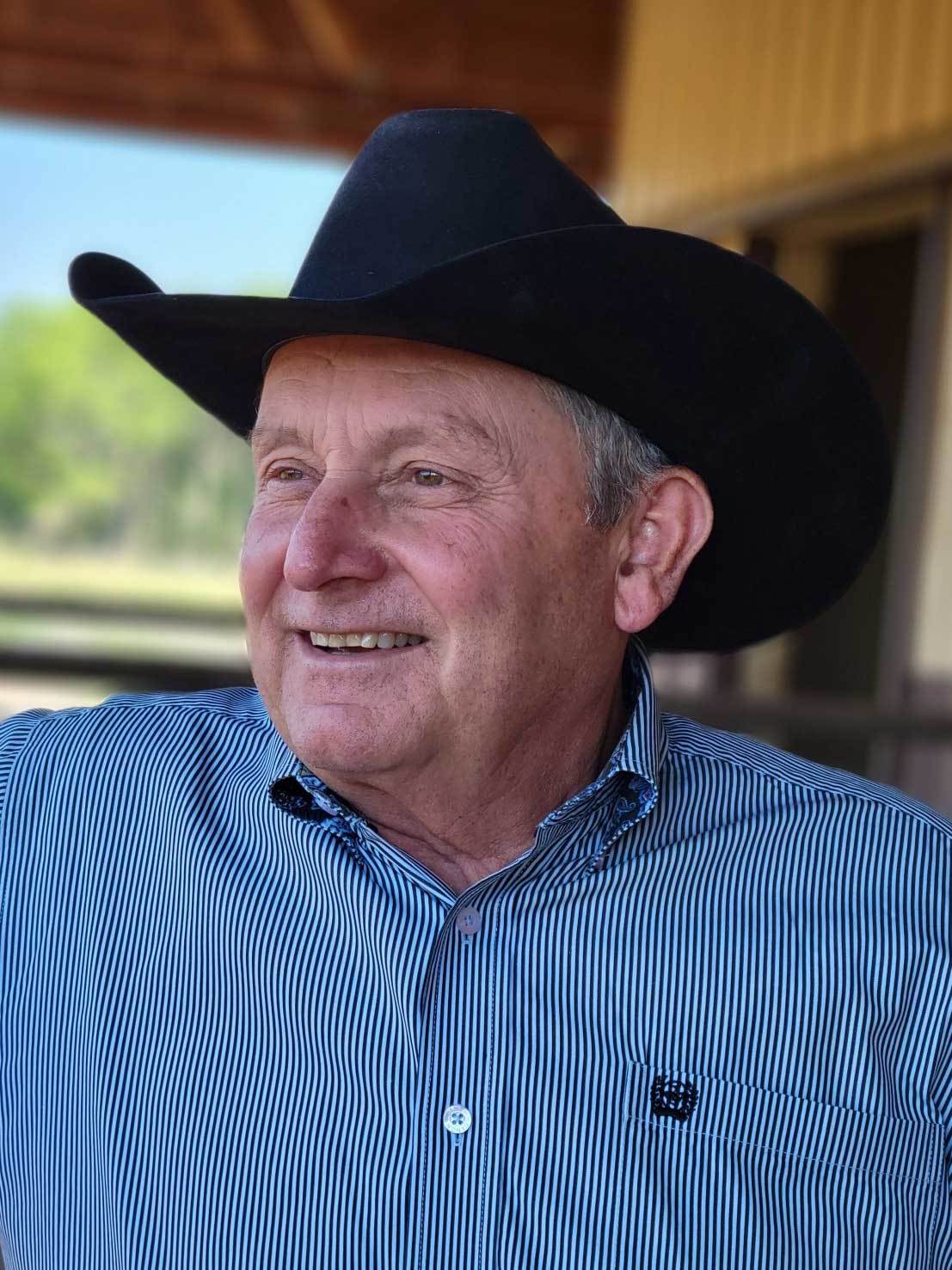 John Braly
Associate Broker
Monte Vista, Colorado, USA

I am excited to utilize my agricultural experience with such a strong and talented team. By working as a team, we can fulfill all of our clients land and ranch real estate needs.
About John Braly
John Braly was born and raised on a cattle ranch in California and has over 40 years of ranch experience. His continued success stems from his authentic relationship with the western ranching lifestyle and his enthusiasm, enjoyment and participation in agriculture is provided by his connection with horses, livestock and the land. John's enthusiasm for ranching began at a young age and continues today.

John received his Bachelor of Science degree in Agricultural Science and Management from the University of California at Davis, was president of the UC Davis Rodeo Club, served on two Dean's committees, was an academic peer advisor and was a member of the Livestock and Dairy Judging Teams. At UC Davis, he served as a member of the Animal Agriculture Research Center Board, Animal Science Development Board and was also as the First Vice President of the Alpha Gamma Rho Alumni Board.

John's work experience includes working at Kern Livestock Supplement Co., handling livestock supplement sales for California, Nevada and Arizona, then continued his career as the Assistant Manager for Bidart Bros. in Bakersfield, California, which ran 5200 mother cows in California and Nevada and fed 25,000 head annually.

After 16 years with the California Cattlemen's Association, his continuing work experience includes moving to Colorado to join the National Cattlemen's Beef Association team serving as the Vice President for Industry and Member Services where he oversaw the membership, education and publication functions of the organization; Destron Fearing as the Vice President of Business Development in the Animal Applications Division; and the North American sales team and government affairs duties to his responsibilities. In this position he managed seven North American sales positions that work through distribution with our line of livestock, pet and equine products and their outlets and represents the company in Washington, DC.

John and his wife continue to graze cattle, breed and show reined cow-horses and flyfish. John also likes to hunt in the mountains around home, in Colorado.

Professional Experience
• Hands-on experience in owning and operating ranch property
• B.S. Degree in Agricultural Science and Management from the University of California at Davis
• Board Member of Colorado Cattlemen's Agricultural Land Trust
• 16 years with the California Cattlemen's Association
• 12 years as the Executive Vice President and the Secretary/Treasurer of the California Cattlemen's Association Feeder Council representing the beef cattle feeding industry
• Served at California Secretary of Food and Agriculture as an Advisory Board Member for the Bureau of Market Enforcement and Bureau of Meat and Poultry Inspection
• Member of the Board of Directors for the Galt Irrigation District
• Member of the National Cattlemen's Association Affiliate Executive Officer Committee, served on the Revenue Development Transition Team for the national consolidation effort and the Blue Ribbon Commission
• Graduate of Class XVIII of the California Agricultural Leadership Program
• Member of Rancheros Visitadores, American Quarter Horse Association, National Reining Horse Association, National Reined Cowhorse Associaton and the Roundup Riders of the Rockies
• CEO of Colorado Gourmet Potatoes, LLC located in Center, Colorado, where this company utilizes locally grown potatoes to manufacture potato meal for a feed ingredient.


Read More