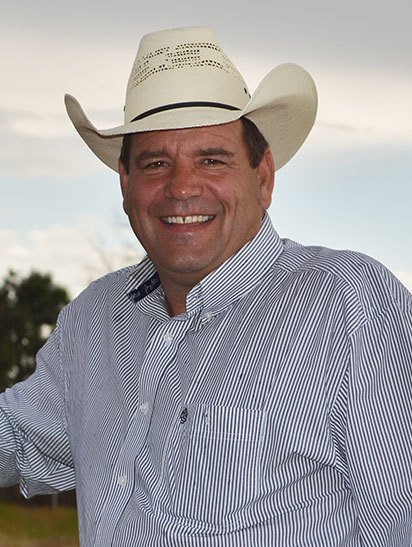 P.O. Box 111, Albin, Wyoming, USA

Offering several decades of farm and ranch experience.
About Buck Hottell
Raised in the panhandle of Nebraska and the southeast corner of Wyoming, Buck Hottell has several decades of farm and ranch experience. He spent his teenage years working on his grandfather's ranch in Banner County Nebraska, which consisted of a cow/calf operation and dry land wheat farming as well as putting up hay on sub-irrigated native grass meadows. He then continued his ranching experience on a larger scale ranch learning more about the cow/calf operation along with irrigated farming and irrigated haying operations. After ranching for several years Buck worked for a harvesting company and traveled as far south as southern Oklahoma harvesting wheat, milo, corn, soybeans, and most small grains.
Buck and his father also owned a fencing company, which started out as a local agriculture fencing company and elevated into a multi-state Federal Government and State Government contract company. After 18 years of contract fencing, he began buying, selling and hauling hay from North Dakota, Montana, South Dakota, and Wyoming to several states in the south including Colorado, Kansas, New Mexico, Oklahoma, and Texas which he is currently involved in. With Buck's diverse and knowledgeable background, a born local in the Wyoming community, he made the progression to Mason & Morse Ranch Company as natural transition. He is licensed in the state of Wyoming and Nebraska offering a wealth of knowledge about land and local area attributes.
Read More