Mineral Marketing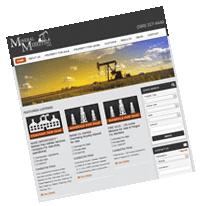 As a company, we believe in delivering experience to our clients in all areas when buying or selling land. Minerals are a key component to every real estate transaction which is why Mason & Morse Ranch Company has developed exclusive relationships with America's most recognized mineral experts around the country.
Mason & Morse Ranch Company works exclusively with MineralMarketing.com a nation-wide marketing company providing quality marketing services specifically designed for American oil & gas assets. Their detailed approach to the energy market generates thousand of successful transactions from a qualified portfolio of prospective buyers made up of investors, producers, operators and public traded corporations with nearly unlimited purchasing power. By combining the influence of these prospects Mineral Marketing ensure a complete market for all oil & gas assets. They are aggressively pursuing target projects in most major mineral plays across the United States and are actively seeing new opportunities to better serve clients.
Oil & Gas Mineral Rights , Producing & Non-producing Mineral Interests, Oil & Gas Royalties , Working interests, Overriding Royalty Interests, Oil & Gas Service Companies , Operations, Facilities, Equipment, Infrastructure and Leasehold A&D, Privately-negotiated Sales, Lease Marketing and Auction Services.