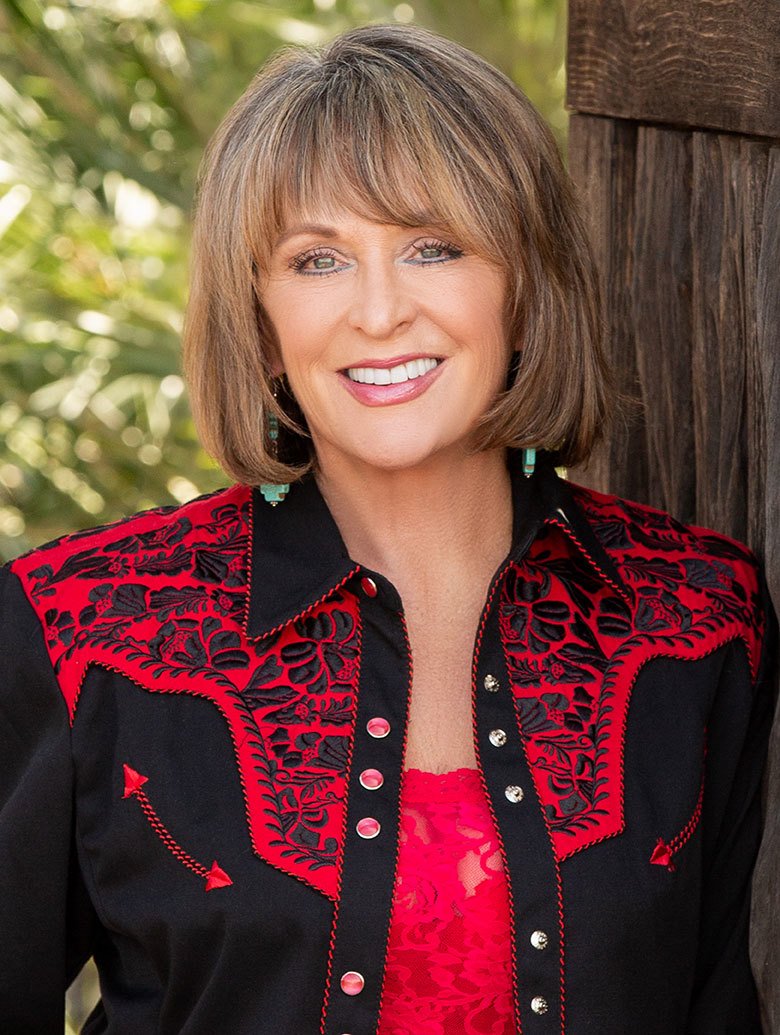 Kem Winternitz
Associate Broker, ALC
2616 W Colorado Ave, Suite 13, Colorado Springs, Colorado, USA

A great land broker needs to be able to share their buyers vision and truly grasp the highest and best use for all properties. Outstanding land brokers develop gut feelings and a natural instinct about land parcels that comes only with experience.
About Kem Winternitz
Fourth generation native of the Pikes Peak region, Kem Winternitz, is an expert in Colorado mountain properties. She has 30 years of experience in the real estate industry, focusing on land, ranches, horse properties and recreational properties. Living and working in the central Colorado mountains has forged her vast experience and excellent reputation as one of the hardest working brokers in the business.

Kem has been a member of Realtor Land Institute for 20 years, serving five terms on the Board of Directors. She has earned the prestigious Accredited Land Consultant designation, awarded to those Realtors who complete the required education and meet the experience requirements. The ALC designation denotes excellence in the areas of land marketing and development.

Kem has won many top producer awards from United Country Real Estate over her career, including the Pinnacle Gold award. She has ranked in the top 3 brokers in Pikes Peak Association of Realtors for number of land transactions closed and was named 2018 Colorado Land Broker of the Year. Her affiliations include Colorado Association of Realtors, National Association of Realtors, Pikes Peak Association of Realtors, Realtor Land Institute and RE Colorado. She spent eight years as the managing broker of a United Country franchise in Teller County Colorado before joining Mason & Morse Ranch Company. She is licensed in Colorado.
Client References
Kem provided something that is hard to find in the real estate industry. She was patient and did not try to pressure us in making decisions about how we wanted to proceed with the sale of our land. We would ask her to try different ways of presenting the land and she always came through. We finally sold the land and were very happy with the assistance she provided with the closing.
Kem was very professional and trustworthy. We were absent from the ranch most of the time, we requested no lockbox on the property so Kem had to be present for all showings and services. She was always there and all the buildings were closed and locked up before she left. She did a great job marketing the property and following up. She always returned calls and texts and kept us in the loop--I would definitely use her again for our real estate needs!
When I listed my land with Kem she did not refuse nor quibble with my asking price even though she had a lower price in mind. This convinced me that she was not particularly interested in getting a sale at any price simply to walk away with her commission. She was always available for questions and help whether it was by phone, e-mail or texts. Kem walked me thru the paper work whenever necessary. And, as a first time seller it was often necessary. Her multiple listings netted me a buyer after a few short months. The final paperwork that netted me my funds was incredibly quick and smooth. In short, my trust and like of her amiable busness-like personality was a pleasant experience.
I highly recommend Kem. She made our out of state buying experience stress free! Even with a couple of unexpected issues beyond her control she kept us well informed and up to date at all times. She was extremely professional and helpful throughout the process and we would definitely work with her in the future.
I worked with Kem to sell my home and property. It was obvious that she had many years of experience in the real estate business due to her knowledge and ability to work through the complexities of selling a property. I was especially impressed with her promptness and availability, during and after hours, whenever I had questions. Finally, her knowledge of properties and listings in the area was unprecedented. I would go out of my way to have her represent me in any real estate transaction.
Two thumbs up for Kem Winternitz! Kem was the listing agent for my property that recently sold in Teller County and was terrific to work with. In this case, she had innumerable challenges to deal with - a two-partner owner with one out-of-state, 3 centennial homes and historic barn with tons of character but a somewhat limited market, tenants on the property - to name just a few. She handled all this and more with the apparent ease of a true professional. Kem's guidance on pricing was EXCELLENT, and her marketing plan was successful more quickly than I could have hoped. And, beyond Kem's effectiveness at the hard skills required of a realtor, I was very impressed with her people skills at all levels of the transaction, from listing to close. She was a pleasure to work with, even under occasionally stressful conditions that come up during a sale. I would highly recommend Kem Winternitz to list Teller County property!
Kem was an excellent agent in all regards - looking for a property at 9000 ft in mid January is not for the faint of of heart - Kem was patient and professional - she made a dream become reality ...... I would highly recommend her to anyone that needs help in the real estate market - herguidance and experience were a tremendous help.
Kem is a fantastic realtor. Here's why.... I live in Illinois, but love the Colorado mountains. I've long wanted to buy some land in Colorado on which to build a home when it came time to retire. I became acquainted with Kem via an internet search, and informed her about what I was looking for in terms of property characteristics, pricing, etc. For several weeks she sent me property listings to give me an idea of what was available, and so she could get a better idea of what I was wanting. It was a great way of focusing my search and expectations. Several months later I went to Colorado to visit my youngest son, who was then in grad school at the University of Colorado, and my wife and I arranged to spend an afternoon with Kem looking at several parcels that met my desires. One of those parcels was quite a lovely piece of property with a nice view and great vibe, and we promptly bought it! And then, a year or so later, she helped us acquire an adjoining parcel. Kem was great in getting all the formalities accomplished for both transactions. Being a lifelong resident of the area Kem also seems to know everyone, and she has provided great assistance and references when I've needed a surveyor, soils testing, and in the recent drilling of a well for the retirement home, that is now in the design stage. And when the house gets built, Kem is definitely going to be one of the first people that we invite out to help us celebrate!
One word, "FABULOUS " Kem has assisted me in both selling more than one ranch and purchasing other properties. Her knowledge of the area and everything else that goes along with her job is amazing!
Read More