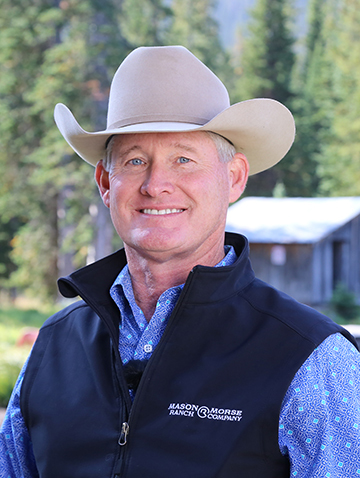 Zurick Labrier
Sales Associate, ALC & Principal Owner
9400 Burtz Road, Canyon, Texas, USA

ALC, Accredited Land Consultant specializing in farm and ranch real estate and auctions throughout Oklahoma, Texas & Kansas
About Zurick Labrier
Raised in Dalhart, Texas, Zurick Labrier grew up working on the family ranch in New Mexico. After graduating from Texas Tech, Zurick worked for Caprock Industries for three years and then had a successful 15-year career selling feed for Purina Mills. In 2004 he made the transition to the world of agriculture real estate. His natural tie to farmers and ranchers has helped Zurick to be successful in helping his clients whether purchasing or selling real estate.
Zurick furthered his knowledge in the land brokerage business by achieving the Accredited Land Consultant designation through the Realtors Land Institute. Zurick specializes in farm and ranch transactions and has also developed many ties across the country through Realtors® Land Institute. He has come to understand this helps him to further serve his buyers and sellers with this affiliation.
When asked what he does for a living, Zurick Labrier's response is that he is in the "people relationship business". Zurick strongly believes that this is the integral component of helping his clients with their real estate needs. Each client has a different set of goals and needs. Working through 1031 exchange scenarios, marketing strategies, auction opportunities, or traditional listings can sometimes seem daunting. As well, being a relationship driven person, Zurick is able to use his network of real estate professionals, bankers, CPA's and ties across the four state regions of Texas, Oklahoma, Kansas and New Mexico.
Zurick resides in Canyon, Texas with his wife Paula. He enjoys his family, the outdoors, team roping and the continual learning curve of real estate transactions across multiple states.
Affiliations:
Licenses – Oklahoma, Texas, and Kansas
Realtors Land Institute
Past President –Oklahoma RLI Chapter
Texas Information Brokerage Services:
Read More