Sold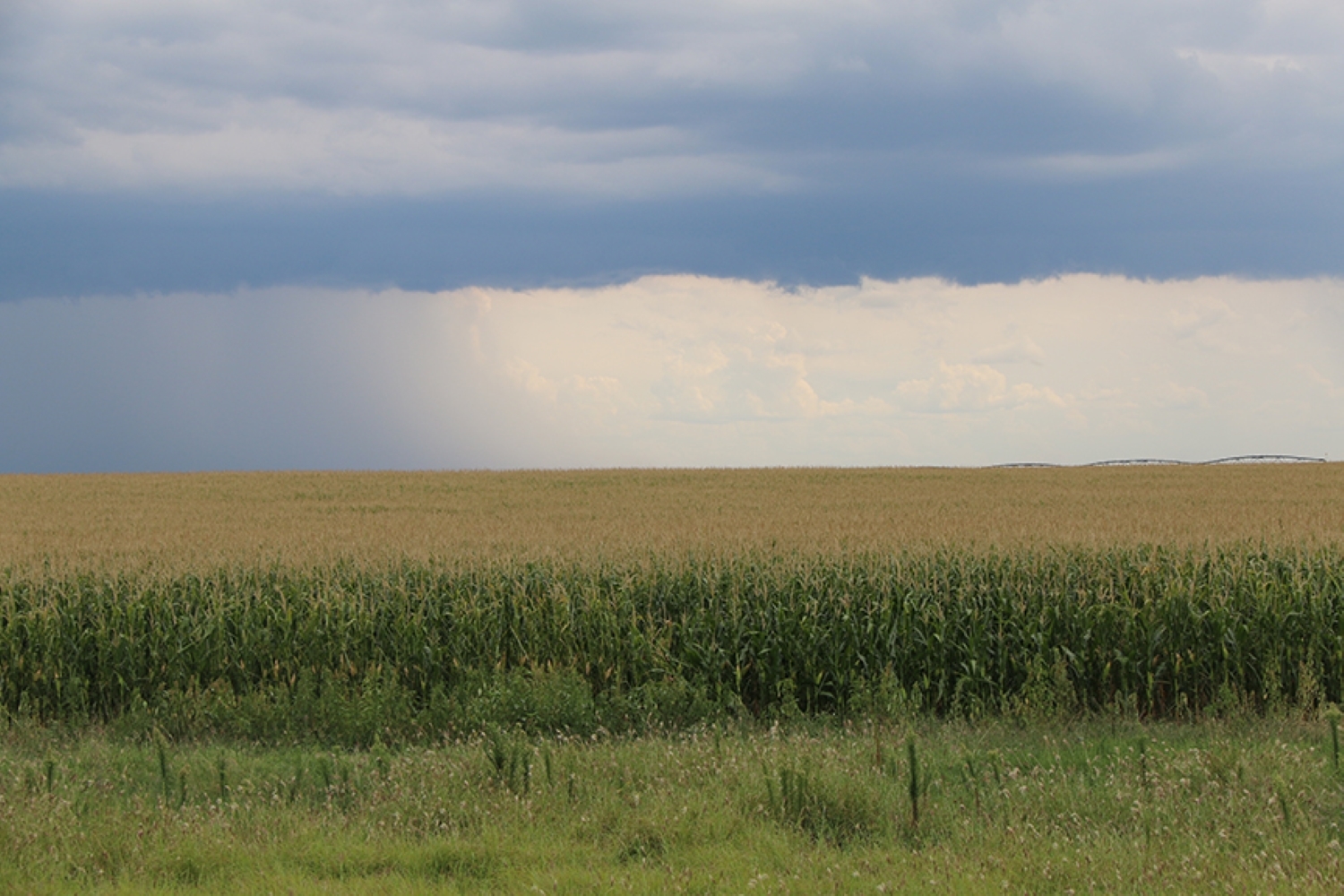 Shadden Farm Land
Stratford , Texas | Sherman County | 1870 Acres
Property Information
The Shadden Farm is a very productive farm in northern Sherman County of the Texas Panhandle will give a new owner several options. The diversity of cattle, corn, wheat and cotton give this irrigated farm a lot of appeal. The property is easily accessible with a paved road on the north side and lays between two great agricultural communities of Stratford and Texhoma.
Farm with ample water and great possibilities to drill more wells, offering a combination of cattle, corn, wheat, and cotton.
Close Details
LOCATION

Stratford, Texas is the Sherman County seat and sits roughly 18 miles southwest of the farm headquarters. Grain elevators, banking and other related businesses as well as a great school system can be found in Stratford, population 2000.

Texhoma, Oklahoma with a population of 1300, is a short nine miles straight east of the farm along FM 25. Like Stratford, this is a strong agriculture community. A long history of cattle, corn, and wheat production help to provide a stable and growing economy. Local banking, grain elevators, a livestock auction, schools, and other businesses provide added benefits to the location of this farm. Several feedyards offer an owner another market for grain as well. Being located between these two communities offer a new owner multiple avenues for decisions concerning the operation of this farm.

ACREAGE

The property consists of approximately 1,870 total acres. The farm is irrigated by Zimmatic and Valley sprinklers with roughly 720 acres under 6 pivots. The corners are planted to grass and the farm also has 110 acres of dryland that could be put under pivot. The balance of the property is in native grass.

There are currently three wells producing approximately 1700 gpm per the owner with another well site located. The motors consist of a 454, Minneapolis Moline, and a Cat on the largest well pumping 900 gpm. There is a submersible well that supplies the home as well as seven water tanks scattered across the property.

IMPROVEMENTS

The cattle working facility includes a 30 x 100 ft. covered work area with a loading chute, hydraulic chute, crowding circle, and cattle scales. There is a nice set of pipe pens with roughly 500 foot of bunk space with cement pads and three automatic water tanks on the north side of the property. Another set of pens is located on the west side. Along with the native grass, this set up allows an owner a great place to straighten up wheat pasture calves. In addition, there are two grain bins with 8000 bu. of grain storage or this can be used for cattle supplement/cubes.

There is a new home consisting of about 2,600 square feet. The home has a great kitchen area, two bedrooms, two-bathroom, a large loft area, a cemented safe room and a two-car attached garage.

WATER RIGHTS

The farm is located in the North Plains Ground Water District based out of Dumas, Texas. All rules and regulations are filed and administered through this office. The water rights are available under all acres including the native pasture, which is a great bonus for this farm.

SUMMARY

This is a great opportunity to own a very productive farm. With ample water and even some great possibilities to drill more wells, this farm is worth a look. If you like a combination of cattle, corn, wheat, and cotton, please give us a call!

---