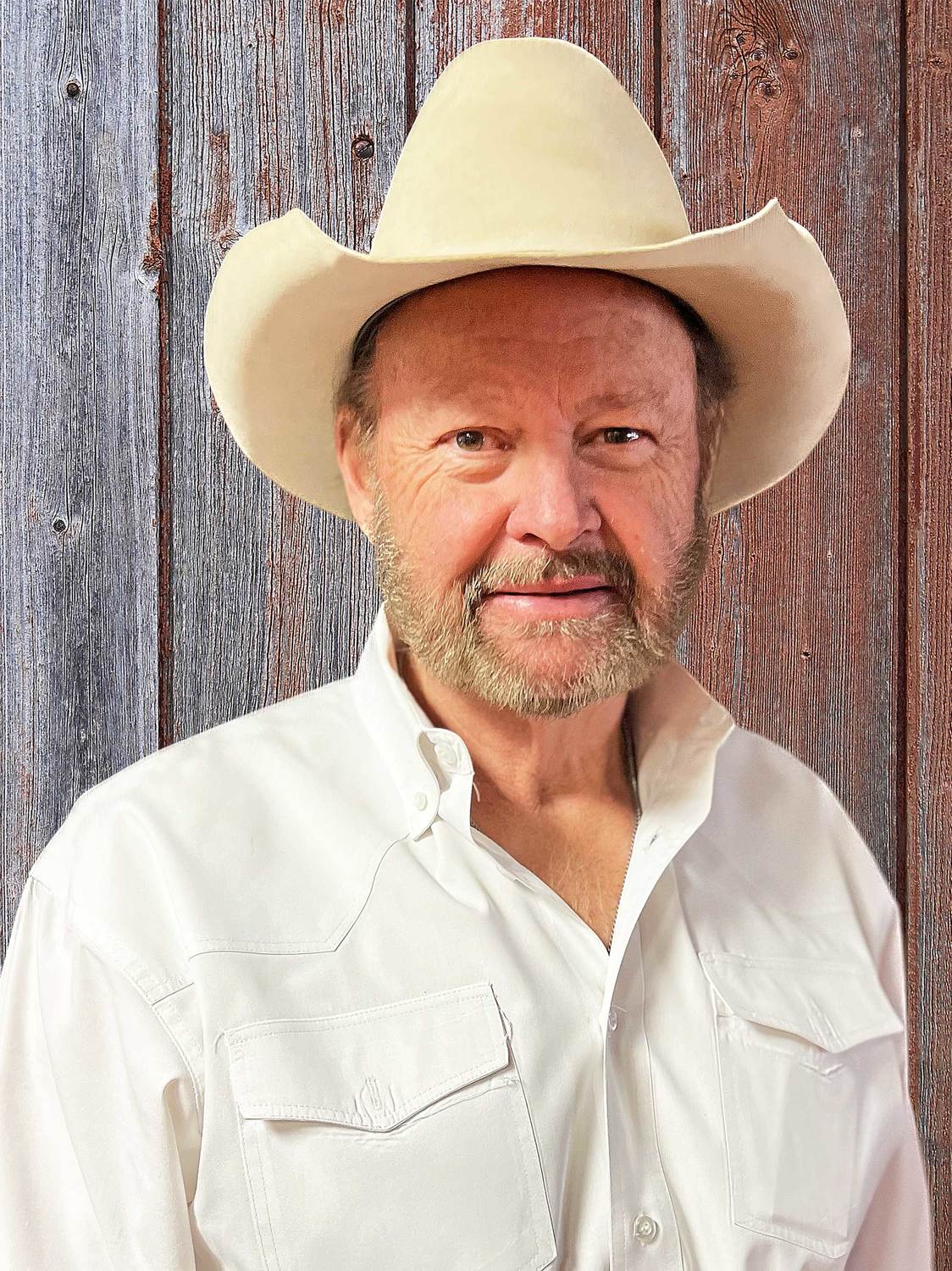 Ron Morris
Broker Associate
Johnstown, Colorado, USA

I remain humbly grateful for the opportunity life has given me and am dedicated to using those skills and principles to once again activate my ranch real estate career.
About Ron Morris
With over four decades of experience in ranch real estate, Ron Morris is one of the most highly respected ranch brokers in the western United States. Ron graduated from the University of Northern Colorado, and immediately set his sights on real estate. His experience ranges from establishing and running brokerages, marketing, acquisition, management, and disposition of real estate properties.
Ron specializes and has a history of marketing large acreage ranches and has handled countless complex multi-million-dollar transactions representing both Buyers and Sellers. He has a background in farming and ranching, corporate experience and a deep passion for the Western lifestyle. In addition, his experience in livestock operations, wildlife management, water, agriculture, resource management and conservation easements allow him to provide his clients with the highest degree in service. He has a proven understanding of each of his client's needs.
Ron has been extremely active in numerous agricultural organizations, from the National Western Stock Show to the Colorado Cattlemen's Land Trust and the Roundup Riders of the Rockies. When he is not out showing ranches, he spends much of his free time on horseback in the backcountry. Ron is licensed in Colorado and Wyoming.
PROFESSIONAL AFFILIATIONS AND ACHIEVEMENTS:
Licensed Real Estate Broker, Colorado, and Wyoming
Member of National Western Stock Show and Rodeo
Director of Roundup Riders of the Rockies
Member of American Quarter Horse Association
Represented Buyer in Largest Land Transaction in U.S. history in 2010
SALES TRANSACTIONS:
Boyer Ranch – 12,505 acres – Westcliffe, CO – $8,900,000
Wolf Springs Ranch – 55,486 acres – Westcliffe, CO – $53,000,000
Horseshoe Ranch – Dayton, WY – 3,810 acres – $17,500,000
Valley View Ranch – Pagosa Springs, CO – 1,353 acres – $7,450,000
Walton Ranch – Jackson, WY – 1,848 acres – $39,000,000
Bell Ranch – Tucumcari, NM – 290,100 acres – $83,000,000
Y Cross Ranch – Cheyenne, WY – 50,000 acres – $25,000,000
Soaring Eagle Ranch – Virginia Dale, CO – 2,047 acres – $18,300,000
Flying Horse Ranch – Jefferson, CO – 3,688 acres – $12,000,000
Loveland Country Home – Loveland, CO – 35 acres – $1,400,000
Lazy H Ranch – Larkspur, CO – 1,400 acres – $6,600,000
Peaceful Valley Ranch – Hartville, WY – 407 acres – $295,000
Deer Creek Ranch – Saratoga, WY – 1,348 acres – $2,500,000
Difficulty Creek Ranch – Medicine Bow, WY – 22,236 acres – $5,000,000
Granite Peaks Ranch – Durango, CO – 565 acres – $18,000,000
Fiddleback Ranch – Douglas, WY – 4,267 acres – $3,800,000
Hidden Meadows – Hartville, WY – 2,500 acres – $1,800,000
Saguache Creek Ranch – Moffat, CO – 350,000 acres- $4,000,000
Little Deer Creek Ranch– Ft. Laramie, WY – 5,525 acres – $2,400,000
L Cross Ranch – La Garita, CO – 66,200 acres- $5,900,000
Split Rock Ranch – Muddy Gap, WY – 200,000 acres- $8,900,000
Spear O Wigwam Guest Ranch – Sheridan, WY – $800,000
Smith Ranch on Belle Fourche – Devils Tower, WY – 500 acres – $980,000
Owl Creek Ranch – Walden, CO – 17,982 acres -$17,500,000
Piney Creek Ranch – Story, WY– 250 acres – $1,975,000
Pass Creek & Wolford Ranch – Kremmling, CO – 900 acres – $1,800,000
Mesa Meadow Ranch – Kremmling, CO – 835 acres – $2,200,000
Elk Trout Lodge – Kremmling, CO – 272 acres – $1,000,000
J C Cross Ranch – Keenesburg, CO – 255 acres – $1,400,000
V bar C Ranch – Birney, MT – 17,774 acres – $25,000,000
Deming Creek Ranch – Bly, OR – 6,600 acres – $4,900,000
Slash LD Ranch – Villa Grove, CO – 145,177 acres- $4,400,000
Ruedi Ranch and Smith Creek Estate– Basalt, CO – 280 acres – $4,550,000
J B Ranch – Walden, CO – 11,208 acres – $6,900,000
4 Mile Draw Ranch – Cheyenne, WY – 7,200 acres – $3,060,000
Double D Ranch – Lewellen, NE – 15,000 acres – $3,850,000
Rocking R Ranch – Skull Valley, AZ – acres – $2,000,000
River Ridge Ranch – Durango, CO – acres – $3,400,000
Cottonwood Springs Ranch – Bayfield, CO -540 Acres – $7,500,000
Blue River Fishing Ranch – Kremmling, CO – acres – $7,600,000
Apishapa River Canyon Ranch –Fowler, CO – 13,000 acres – $2,650,000
Triple R Ranch – Hartville, WY – 1,530 acres – $1,577,000
Sioux Creek Ranch – Sargent, NE – acres – $1,630,000
Mesa Mood Ranch – Glade Park, CO – 15,000 acres – $29,000,000
Pine Cliff Ranch – Sedalia, CO 3,440 acres – $3,950,000
Reverse 7 Quarter Circle Ranch, Crawford, CO – 120 acres – $1,020,000
Many Hills Ranch, Guffey, CO, 3,095 acres – $2,476,000
Swift Creek Farm, Elizabeth, CO – 305 Acres – $1,975,000
Stagecoach Ranch, Westcliffe, CO – 273 Acres – $2,200,000
Southwest Colorado Hideaway, Ridgway, CO 520 Acres – $1,456,000
Middle Fork Ranch, Kaycee, WY – 22,108 Acres – $5,200,000
Gibbs Canyon Ranch, Wheatland, WY – 1,400 Acres – $1,750,000
Cow Gulch Hunting Ranch – Lusk, WY – 1,640 Acres – $656,000
Shorty Creek Ranch- Wheatland, WY – 1,800 Acres – $2,200,000
Lazy K Bar – Glendo, WY – 19,752 acres – $15,000,000
Bullis Creek Ranch – Livingston, MT – 10,765 acres – $22,000,000
Sholine Ranch – Glendevey, CO – 1,363 acres – $7,300,000
Mosier Ranch – Glendevey, CO– 1,003 acres – $5,288,500
Pine Creek Ranch – Glendevey, CO – 280 acres – $1,200,000
Belvoir Ranch – Cheyenne, WY – 17,185 acres – $5,900,000
Sunrise Canyon Ranch – Hotchkiss, CO – 1,002 acres – $2,500,000
Red Lightning Ranch – Castle Rock, CO – 35 acres – $2,500,000
Valley View Ranch – Pagosa Springs, CO – 1,353 acres – $7,450,000
Republican River Ranch– Wray, CO – 5,651 acres – $6,000,000
Pine Ridge Ranch – Bayfield, CO – 1,260 acres –$7,170,000
Eagle Rock Ranch – Jefferson, CO – 2,800 acres – 4,200,000
Noffsinger Ranches – Walden, CO – 26,957 acres – $24,920,000
Indian Meadows Ranch – La Grange, WY – 60,000 acres – $21,000,000
Read More