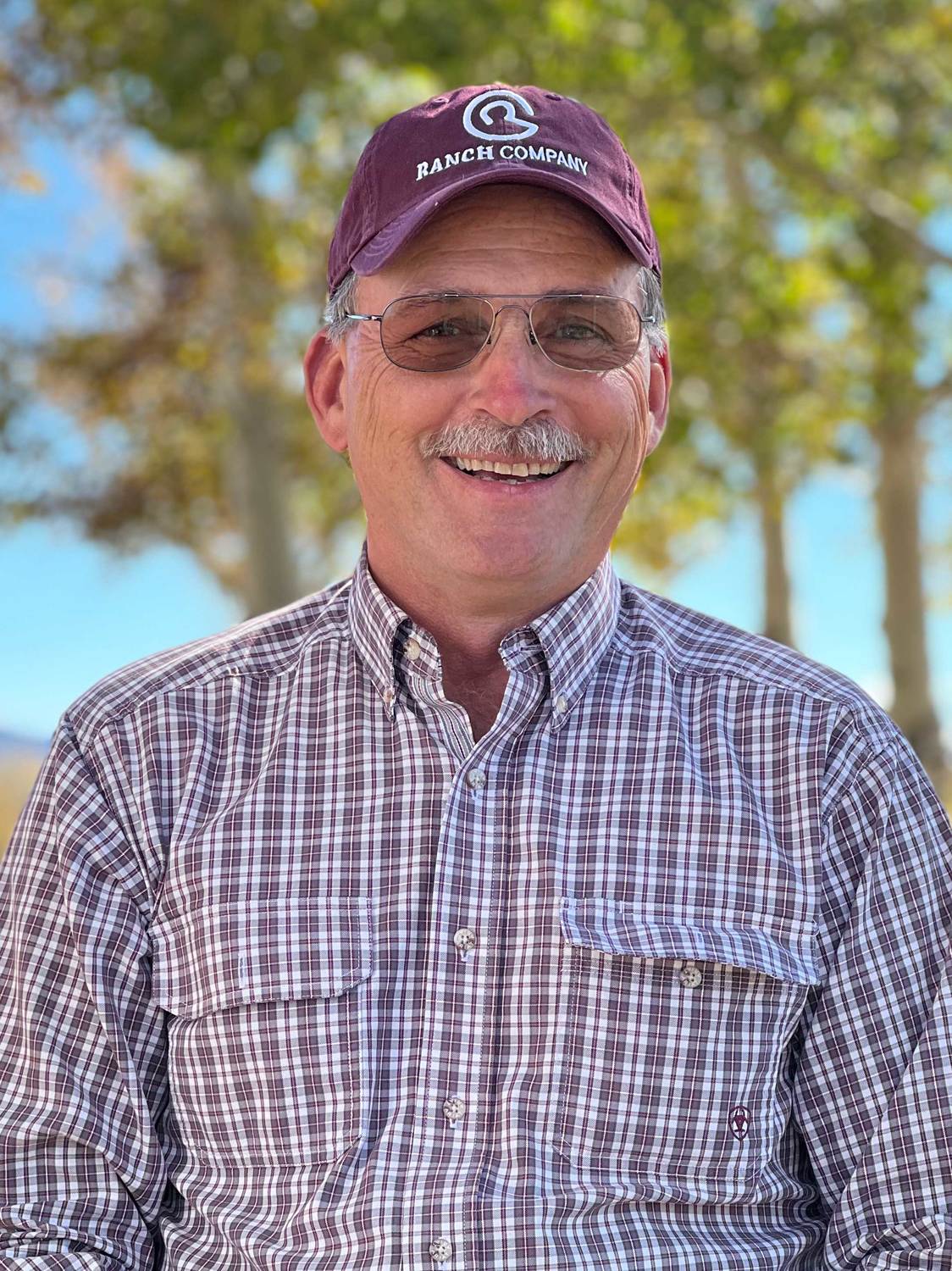 James Rinehart
Associate Broker & Principal Owner
265 N 4th Street, Laramie, Wyoming, USA

I cannot think of another thing I would rather do than be able to show clients the wonderful attributes Wyoming has to offer and help facilitate their farm, ranch, recreational land real estate transactions.
About James Rinehart
As an avid hunter and a desire to call Wyoming home, James Rinehart obtained his real estate license in 1991, and he knew his focus would be on rural farm, ranch and recreational real estate brokerage throughout Wyoming.
After more than 27 successful years in the ranch real estate brokerage business, an opportunity presented itself to merge resources with Mason & Morse Ranch Company. The changing dynamics of land brokerage and James's commitment to provide his experience and effective marketing services for clients were key decision factors in selecting Mason & Morse Ranch Company as a partner.
In today's land brokerage environment how properties are marketed requires personal knowledge and experience to understand accurately a property's special characteristics that bring value. It also requires a greater geographical marketing reach to provide the best marketing services for clients.
When the opportunity to merge with Mason & Morse Ranch Company presented itself, James knew it was the right time and a great match. He recently made the choice to merge his firm, Western United Realty, and resources with Mason & Morse Ranch Company and team of like minded and experienced land brokerage professionals.
With roots dating back to 1961 Mason & Morse Ranch Company has long been an outstanding brokerage firm throughout Colorado, Wyoming and the American west. Combining resources will further enable Mason & Morse Ranch Company to enhance client services in Wyoming with the addition of James Rinehart's years of experience, honesty, integrity and respect in the industry.
James's satisfaction as a farm and ranch broker stems from helping improve wildlife habitat and wide-open spaces through the sales of quality hunting and fishing properties utilizing conservation practices. Over the years the opportunities to be involved in conservation ranch brokerage has increased. James has been involved in approximately 75,000 acres of conservation easement related transactions for buyers and sellers, either through the sale of eased ranches, the placement of easements after the sale or lands being placed under permanent protection.
In addition to conservation practices, James has taken pride in his ability to showcase the details of ranch properties better than most, and to facilitate the necessary due diligence ensuring those details are brought forward at an early stage in the transaction process for buyers and sellers.
Professional Experience and Affiliations
Licensed in Wyoming and Colorado
Twenty seven years of Real Estate experience, all of those specializing in the ranch brokerage business
Owner and Broker Western United Realty, Laramie Wyoming
Board of Directors, First Interstate Bank, Laramie
Board of Directors, Wyoming Wild Sheep Foundation
Life member, Wild Sheep Foundation
Life Member, Habitat Partner, Rocky Mountain Elk Foundation
Education: Bachelor of Science 1986, Business Administration, University of Wyoming
Owner and Founder of www.ranchbrokers.com
Read More