Sold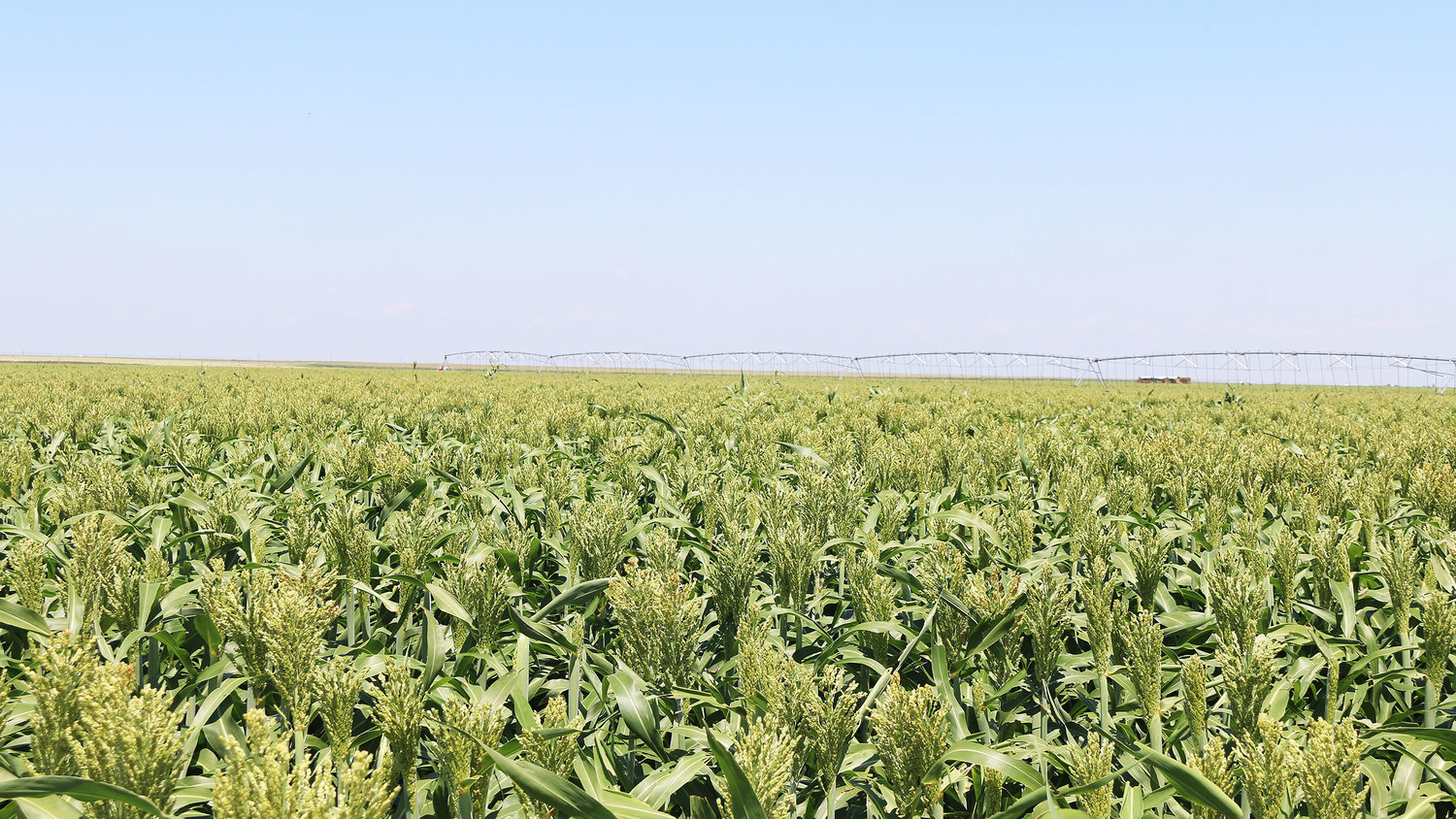 Edlin 475-Acre Irrigated Farm
Hartley County , Texas | Hartley County | 475 Acres
Property Information
The 475 +/- acre Edlin Farm is located in Hartley County Texas, the northwest portion of the Texas Panhandle. This irrigated farm sits in a great productive area of the panhandle. The farm is easily accessible traveling east out of Hartley approximately 8.5 miles on US Highway 87 to FM Road 3138, then south along this pavement about six miles to the farm on the east side of the road.
Close Details
LOCATION

Hartley County is between two major trade centers. Dalhart, Texas straddles the county lines of Hartley and Dallam Counties. Here in the XIT City you will find a very progressive community tied to a very diversified lifestyle. From productive crops of corn, wheat, and silage, Dalhart is home to feedyards, dairies, cheese production and cattle ranches with a rich history. This farm is located a short 28 miles to Dalhart.

Dumas, Texas is northeast of the farm and is roughly a 20 mile drive. With a population approaching 15,000, Dumas offers a community of many agriculture related businesses as well. From multiple banking centers, implement dealers and fertilizer options, there certainly are many positives of the location of this property.

From Dumas to the town of Hartley, multiple grain elevators offer many more marketing options for crops grown on the farm.

In addition to the 475 +/- acres, there is an additional 165 +/- acres of grass with a home and shop that is available for purchase. This property is located in the same section.

ACREAGE

The farm consists of 475 +/- irrigated with approximately 365 acres under three-quarter mile pivots. The seller owns two Zimmatic 2013 model sprinklers, while the third is owned by the tenant. All sprinklers are nozzled for 550 gpm. There are three wells that are tied into the sprinkler systems. An independent test shows a total water flow of 547 gpm. Conveying with the property are all pumps, gearheads, and cooling coils. Three-phase electricity is available on the farm and all wells are powered by natural gas with the option of two gas companies.

WATER RIGHTS

This farm is located in the North Plains Ground Water District in Dumas, Texas. All rules and regulations are filed and administered through this office.

SUMMARY

This 475 +/- acre center pivot irrigated farm is located in an area with multiple marketing options. Dairies, feedyards, and many elevators provided outlets to maximize your potential. Be sure to take a look at the additional 165 +/- acres with a home and shop to enhance this property on our web site.