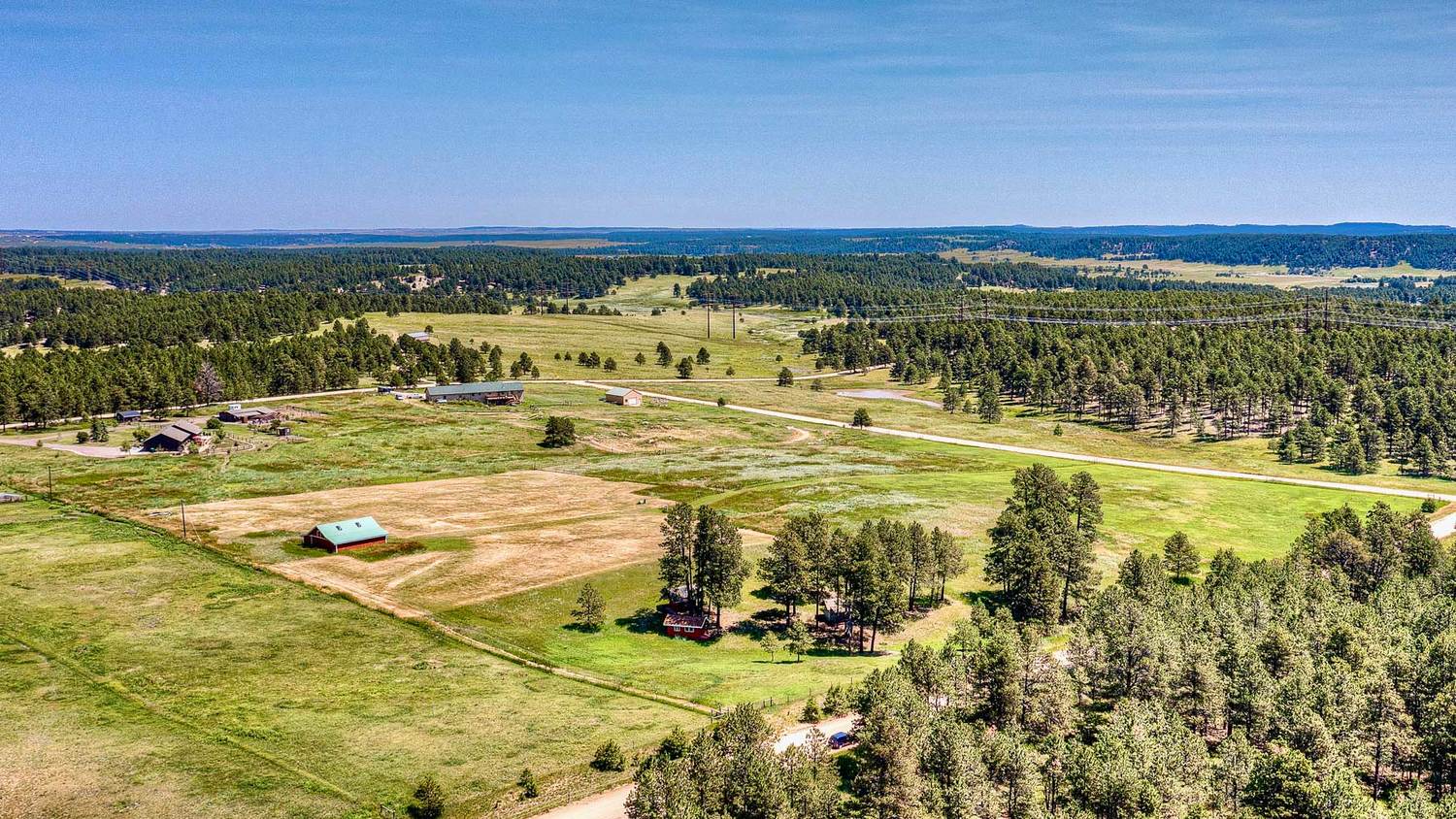 Little Paradise Ranch
Colorado Springs , Colorado | El Paso County | 14 Acres
Property Information
Little Paradise Ranch is a stunning property in the highly desirable Black Forest, Colorado on 14+ acres! This land is a perfect mix of meadows & trees with amazing grass for grazing. The land varies from level to rolling & the topography brings a lot of character to this land. The property has electric, water and there is a barn with a loft, as well as three charming out buildings; the "bunkhouse, the "bathhouse", and the "stonehouse". This is an amazing property to be able to build your dream home, with several different building sites to choose from. Build your home nestled in the tall Ponderosa Pines or choose one of the sites with expansive views of the horizon. This property offers peace & tranquility, yet you are only minutes to the quaint town of Black Forest, or for extensive amenities, Colorado Springs is just a short drive away. You also have easy access to Monument, Castle Rock, and Denver. "Little Paradise Ranch", is just that.....Paradise!
Little Paradise Ranch is located in near Black Forest, Colorado with mountain views, 14 acres with recreational opportunities such as hiking, biking, horseback riding, and wildlife viewing. Opportunity to build your dream home!
Close Details
LOCATION
Little Paradise Ranch is near Black Forest, Colorado, a semi-rural community located northeast of Colorado Springs. It is known for its picturesque landscape, natural beauty, and several benefits that attract residents and visitors alike. Black Forest is named after the dense ponderosa pine forest that covers the area. The stunning scenery, rolling hills, and abundant wildlife make it an attractive destination for nature lovers and outdoor enthusiasts. The area's rural character provides a peaceful and serene environment, away from the hustle and bustle of city life. This appeals to individuals and families seeking a quieter and more tranquil lifestyle.
While Black Forest offers a rural lifestyle, it is still relatively close to the amenities and services of Colorado Springs. Residents can access shopping, entertainment, healthcare, and other urban conveniences within a reasonable driving distance. This area's economy is diverse and includes industries such as technology, healthcare, tourism, and the military. This diversity helps to create a stable economic environment with various job opportunities.
RECREATION
Black Forest and Colorado Springs offer various opportunities for outdoor activities such as hiking, biking, horseback riding, and wildlife viewing. Black Forest Regional Park and Pike National Forest provide ample space for outdoor adventures in Black Forest, while Colorado Springs offers Pikes Peak, Garden of the Gods, Red Rock Canyon, and numerous hiking trails for ample opportunities for outdoor activities and scenic views.
CLIMATE
This area enjoys a mild climate with four distinct seasons. While winters can bring snow and cooler temperatures, the overall climate is relatively moderate, allowing for year-round outdoor activities.
---