Sold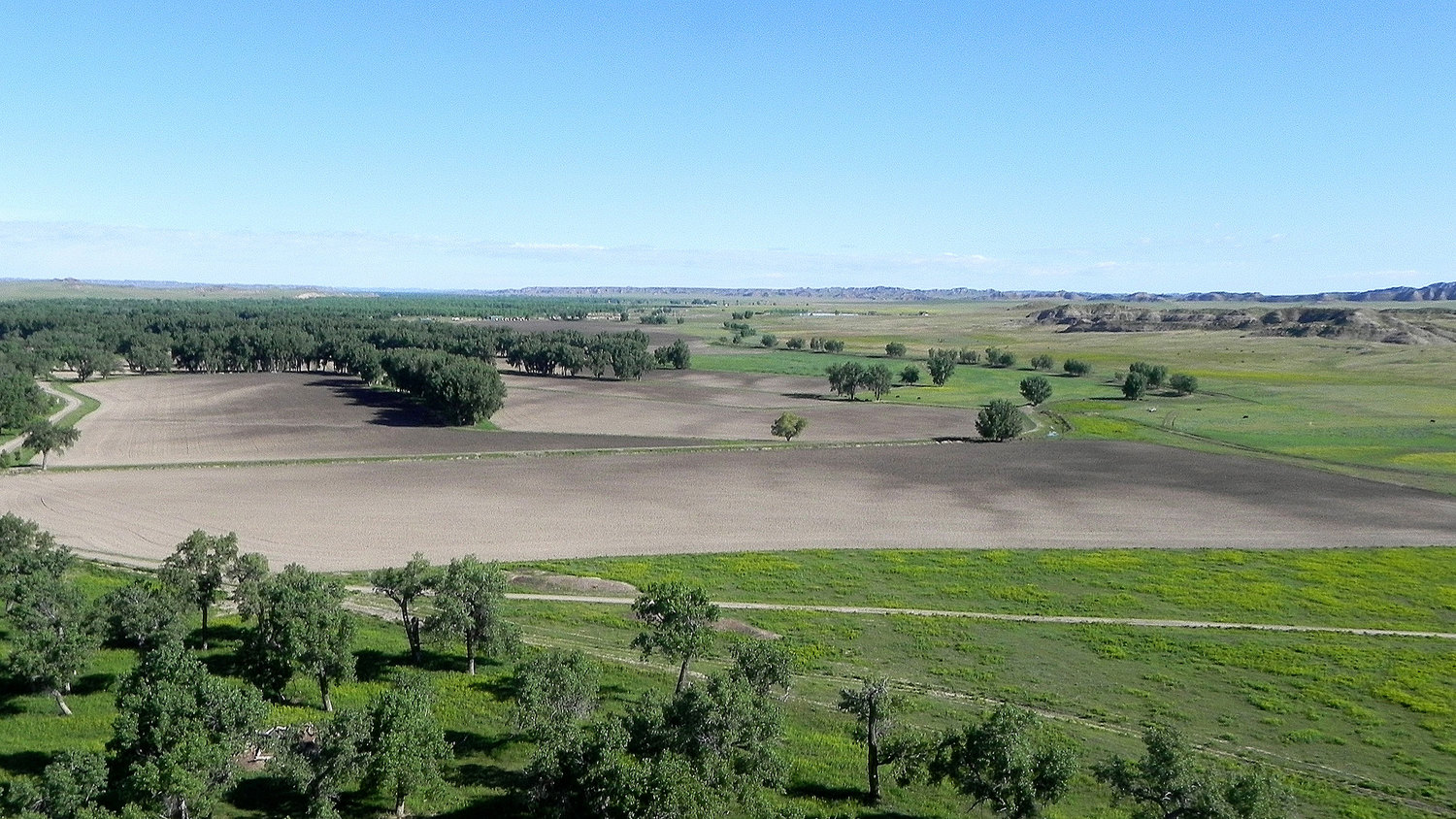 Ellis Ranch
Ismay , Montana | Custer & Carter County | 46040 Acres
Property Information
Ellis Ranch is a large livestock operation located in southeast Montana, consisting of 46,040 +/- acres, all in one contiguous block. The terrain ranges from undulating flats to rolling breaks with a sprinkling of pine and cedar trees, providing lots of protection for cattle and wildlife. The lifeblood of the Ellis Ranch are two prominent natural live water sources being the infamous Powder River and Alkali Creek, which provide water resources for miles of live water, reservoirs, numerous wells both pumped and artesian and extensive irrigation. This is one of the best self-sustaining cattle ranches providing a solid return on investment along with excellent hunting opportunity.
The Ellis Ranch is one of the best self-sustaining cattle ranches providing a solid return on investment along with excellent hunting opportunity.
Close Details
LOCATION

Ellis Ranch is in Custer and Carter Counties, about 53 miles southeast of Miles City, Montana. There are a couple of routes to the ranch which lies at 'the end of the road' and offering the ultimate in private enjoyment in an area of vast grasslands within Big Sky Country.

Miles City, the main trade center and offers truck and equipment dealerships, a jet capable airport, community college, hospital and a variety of retail services. The area experiences a semi-arid climate, with an average annual precipitation of 14.00". According to the Western Regional Climate Center, over 80% of the moisture falls during the months that it can really be utilized.

Major services are offered in Billings, Montana, a three-hour drive, including medical, education, retail as well as a full-service commercial airport.

HISTORY

The confluence of the Tongue and Yellowstone Rivers is rich in history. It was well known to Indian tribes, fur traders, and explorers. Captain William Clark camped near the mouth of the Tongue on July 29, 1806. Steamboats carrying immigrants, soldiers, and goods, traversed its course.

In early June 1876, Generals Custer and Terry conferred aboard the steamer, Far West, near what was to become Miles City. Custer and his men set out for the long march that was to end in disaster at the Little Bighorn on June 25, 1876. As a direct result of this battle and the influx of soldiers, Fort Keogh and Miles City were founded. Saloons, dance halls, bordellos, boarding houses, and general stores serviced the population of soldiers, buffalo hunters, bullwhackers, muleskinners, cowboys, and Indians.

The Northern Pacific Railroad arrived in 1881. Miles City became a destination for herds from as far away as Texas. The railroad provided direct shipping to packing plants in the east. The Main Street buildings reflect the growth spurts of the town. Fort Keogh served as a remount station during World War 1, and Miles City became the largest horse market in the world.

Miles City has earned its place in history-from early explorers and frontiersmen to soldiers and ranchers, Miles City today is well known for the annual Bucking Horse Sale event. Miles City is proud of the parks, rivers, and historical sites that provide recreational fun and adventure for everyone.

ACREAGE

The Ellis Ranch is a colorful landscape consisting of the following acreage:

Deeded - 36,405 acres
BLM Lease - 7,100 acres
State Lease - 2,535 acres
Total - 46,040 acres

The ranch has historically run an average of 2,300+/- head of mother cows by purchasing part of the winter feed requirements. The rangeland is blessed by a block of land with undulating to rolling terrain that is nearly entirely grass covered. The impact of the topography gives the ranch much more production as a result. The seven miles of river frontage along the historic Powder River and over ten miles of Alkali Creek bisecting the ranch benefits the ranch with a host of live water characteristics which enhance grazing and irrigation production.

More recently, the ranch has installed 340 acres of pivot irrigated lands using existing riparian water rights from the Powder River to round out the winter-feeding capability. In addition, there is 200+/- acres of dry cropland around the pivot locations. Combined with the approximately 336 acres of laser leveled gravity irrigated bottomlands with borders and check valves, the ranch has the capability to winter the full herd under normal conditions.

The ranch has feeding facilities to bunk feed cows and background the carryover calves which allows for use of mechanized processes including hay grinder, loaders and mixer trucks to efficiently feed the large herd during winter months.

The grazing units are operated with large pastures and ample water allowing the cattle to move and forage with minimal labor.

WATER

The Ellis Ranch has significant water resources and water improvements on the property, consisting of flowing artesian wells, solar wells, electric wells with pipeline, windmills, and reservoirs. All water rights have been adjudicated and go with the property and briefly described as follows:

Irrigation Water:
The 336 acres of flood irrigated lands along the Powder River bottomland can be irrigated from either the Powder River pump station or from the Alkali Creek storage reservoir giving the ranch flexibility in irrigation operations.
The 340 acres of sprinkler irrigated lands are irrigated from its own pump station on the Powder River.

Livestock Water:
The livestock water comes from numerous sources as follows:
• Over 10 miles of live water direct from Alkali Creek
• 21 Reservoirs
• 3 Windmills with 30 ft tanks with concrete bottoms and aprons
• 7 Solar wells with 30 ft tanks with concrete bottoms and aprons
• 4 Artesian wells servicing the headquarters and winter-feeding grounds along the Powder River
• 3 Electric Wells; two at the headquarters area serving housing and each with pipelines serving one or more livestock tanks. The third electric well is on the easterly rim with about 8 miles of pipeline serving 9 tanks.
• Numerous Springs

IMPROVEMENTS

The ranch has well designed and functional improvements as follows:
• Homes – four locations including newer 4-bedroom home, one double wide home and two mobile homes
• Shop – 60 x 100 metal building with full concrete floor, insulated, heated with multiple overhead doors
• Airplane Hangar – 40 x 60 metal building with concrete apron
• Calving Barn 30 x 60
• Steel Working Corrals with Silencer Chute, 24,000 lb livestock scales
• Multiple Pastures
• Working Corrals in center of ranch – pipe with working facility and lanes from various pastures leading to corrals
• Pipe fencing around or along water tanks and drinkers
• Feedlot - pipe fenced with 5 pens to handle 200 to 250 calves per pen
• Cow feeding system involves 3000' of fence line bunks and concrete aprons

The extensive improvements have been continuously added by the Ellis family over their tenure of the last 25 years. The ranch had only minimal improvements when the Ellis family took control many years ago from the John Scott family. The improvements were built for functionality and they are well constructed thereby allowing for low maintenance.

WILDLIFE

The ranch has a very broad spectrum of wildlife that includes Merriam turkey, White-tail deer, and Mule deer. The Powder River Breaks are widely known for the quality of Mule deer bucks and equally impressive is the horn size quality of the White-tail bucks. In addition, a broad spectrum of wildlife exists on the ranch which are native to eastern Montana including coyotes, badgers, upland game birds, waterfowl and raptors to name a few.

The Ellis Ranch has not been commercially hunted for many years and would respond to game management readily.

SUMMARY

The Ellis Ranch is a natural wonder and one of the finest ranches available in the west today. With its large land mass and extensive water characteristics, the ranch offers a large-scale cattle operation that is cost effective to operate by a small labor staff. The ranch affords economy of scale with resources and infrastructure to handle cattle in volume making this an operation to be envied. The superb hunting and recreation opportunities greatly enhance the value. For one to own a mostly deeded ranch of this size and quality is a rare find. Adding the 'end of the road' location in the 'Powder River" country of Montana certainly makes this a unique offering. Cattle and Equipment available separately. Buyer Qualification required for prospective showings.

---