Sold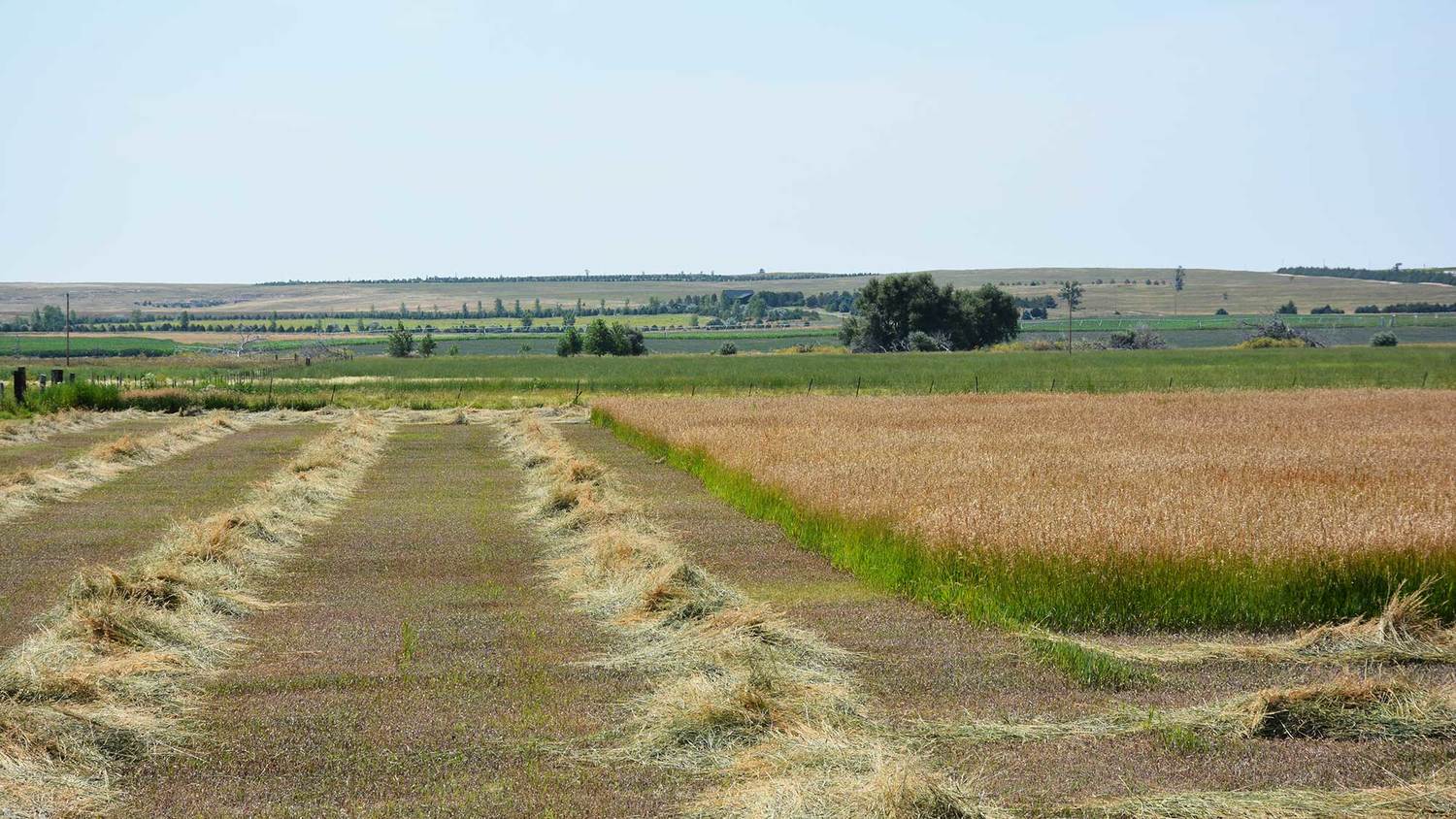 Meadows Ranch
Lodgepole , Nebraska | Cheyenne County | 475 Acres
Property Information
Meadows Ranch consists of 475 acres near Lodgepole, Nebraska. Located in the Lodgepole Basin this ranch is surrounded by unparalleled grassy meadows and hayfields. The property offers 300+ acres of sub-irrigation and a seasonal creek that flows through the width of the property, plus 60-70 irrigated acres with two irrigation wells. Putting up approximately 2.5-acre ton of hay. All pastures have free flowing creek water and/or can be watered by tanks with an under pressure well pipeline that runs through the ranch. Property is registered for a feedlot for 500 animal units. This is an excellent horse and cow operation with exceptional hunting and wildlife opportunities including: white tail deer, pheasant, turkey and more!
Meadows Ranch is a one-of-a-kind, excellent horse and cow operation with exceptional hunting and wildlife opportunities in the Nebraska Panhandle.
Close Details
LOCATION
Only three hours to Denver and two and a half hours to Fort Collins - affords opportunity to be close to it all, but not too close. Tucked in the southern Nebraska panhandle, Lodgepole is a friendly town of 325+/- persons with a strong sense of community. Founded in 1867, Lodgepole's history is tied to the development of the Union Pacific Railroad and early western pioneers. Still today many of the residents work for the Union Pacific Railroad and operate farms and ranches.
IMPROVEMENTS
The all brick three-bedroom, two-bath home is warm, homey and inviting with beautiful views of the ranch and livestock from every window. Perfect for hosting the holidays with wood fireplace, formal dining room and open flowing plan. Bedrooms have original hardwood floors. Home also boasts a newer metal roof.
The ranch also features a steel Quonset (with cement floor), team roping arena, horse/calving barn, enclosed loafing shed, alley with sorting pens, branding area, loading chute, and original house used as garage.
WILDLIFE
Wildlife includes plenty of deer, wild turkey, and pheasants.
OTHER
Possibility to buy 1,000 extra acres nearby.
---