Sold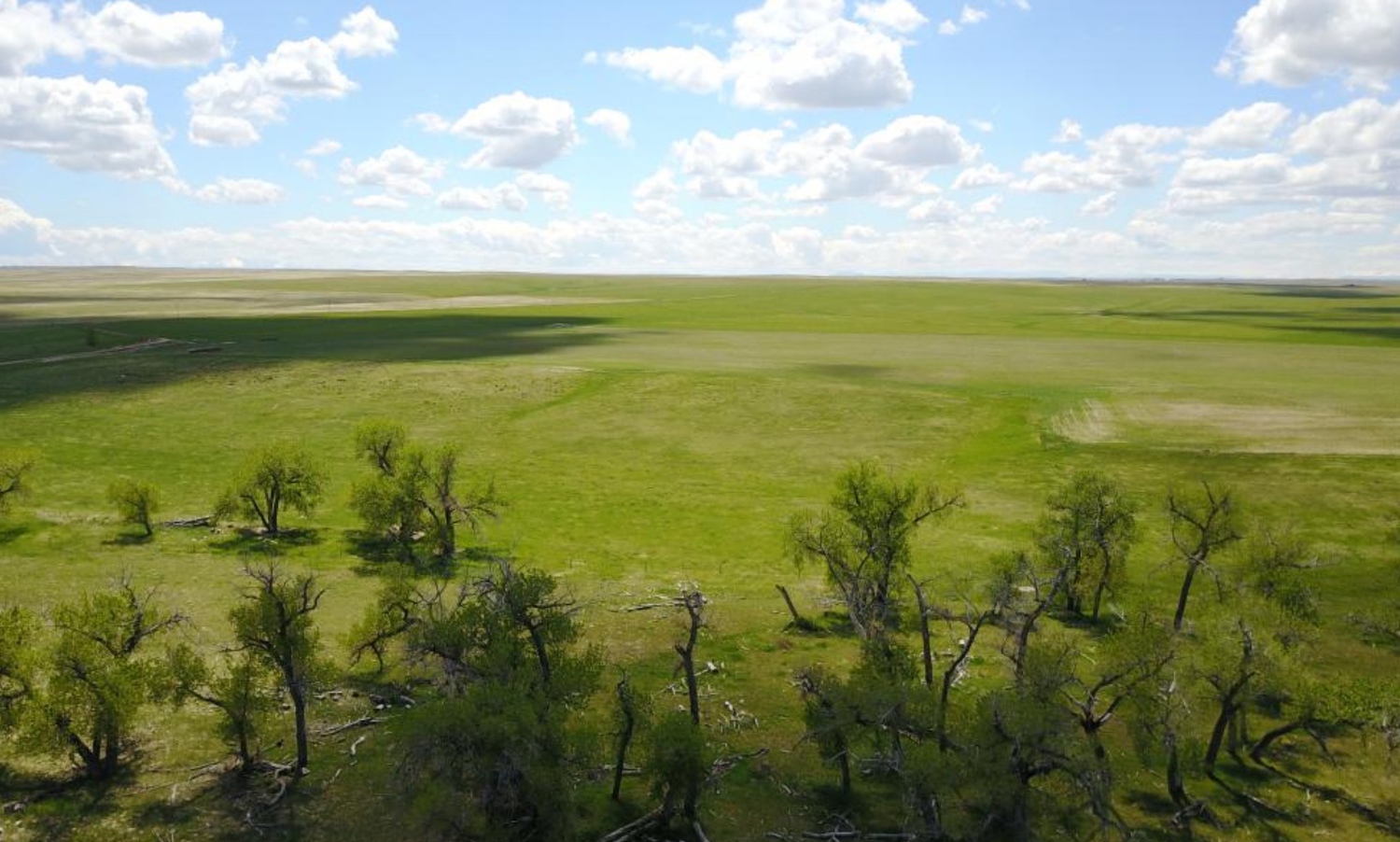 Comanche Creek Ranch
Kiowa , Colorado | Elbert County | 2400 Acres
Property Information
The Comanche Creek Ranch is a ranching operation encompassing nearly 2,400 acres bisected by Comanche Creek. Currently operated as a livestock operation utilizing native grass pastures along with farmland for additional grazing and feed production. A backgrounding operation is also in place. The underground water rights have been adjudicated and three large capacity well permits are included allowing for pumping up to 1415 acre feet of water from the Arapahoe and Laramie Fox Hills aquifers which enhance the capabilities for a wide variety of other uses. The ranch provides a mixture of native pasture grasslands among the gentling rolling hills and cropland along the Comanche Creek bottomlands.
The Comanche Creek Ranch is a top quality ranch with livestock support improvements and is well located, close to Denver, yet offers seclusion and privacy.
Close Details
LOCATION

The Comanche Creek Ranch is located approximately 30 miles east of Denver and between Kiowa and Bennett, Colorado, located in Elbert County. The property is about a thirty-minute drive from Denver International Airport and about an hour to downtown Denver.

Located on Colorado's eastern plains, the ranch is very accessible to the amenities of Denver and the Front Range. The small towns of Kiowa, Strasburg and Bennett offer extensive day-to-day services and provide a traditional small town atmosphere.

ACREAGE

The ranch contains 2,400 acres of which 849 acres is farmland and expired CRP and the balance is native pastureland. The Ranch is cross-fenced into multiple pastures and hay fields and a couple of small holding traps. Livestock water is available from an electric well at the feedlot that connects a pipeline system with water tanks along with a solar well in the northeastern portion of the property. There are several earthen dams along with live water in Comanche Creek. Comanche Creek bisects the ranch from north to south adding additional wildlife habitat and scenic qualities to the property.

WATER RIGHTS

The underground deep water rights have been adjudicated and include three irrigation well permits for 1415 AF. In addition to the two existing shallow wells, being the feedlot well and solar well, shallow wells can be permitted with a domestic well on each 35-acre tract otherwise.

WILDLIFE

Mule deer and antelope reside on the property along with the occasional whitetail deer and upland game birds. The property could be operated as an upland game bird preserve.

IMPROVEMENTS

Improvements include fences, roads, feedlot improvements and wells.

UTILITIES

Bijou Telephone Coop provide telephone services. Intermountain Rural Electric Association (REA) supplies power.

TAXES: $1,797.64 in 2017

SUMMARY

The Comanche Creek Ranch is a top quality ranch with livestock support improvements. The ranch is well located, close to Denver, just south of Bennett and offers seclusion and privacy. It presents a strong resource base as an agricultural operation and the proximity to Denver along with the permitted deep water rights provide an attribute for other uses.

---