Sold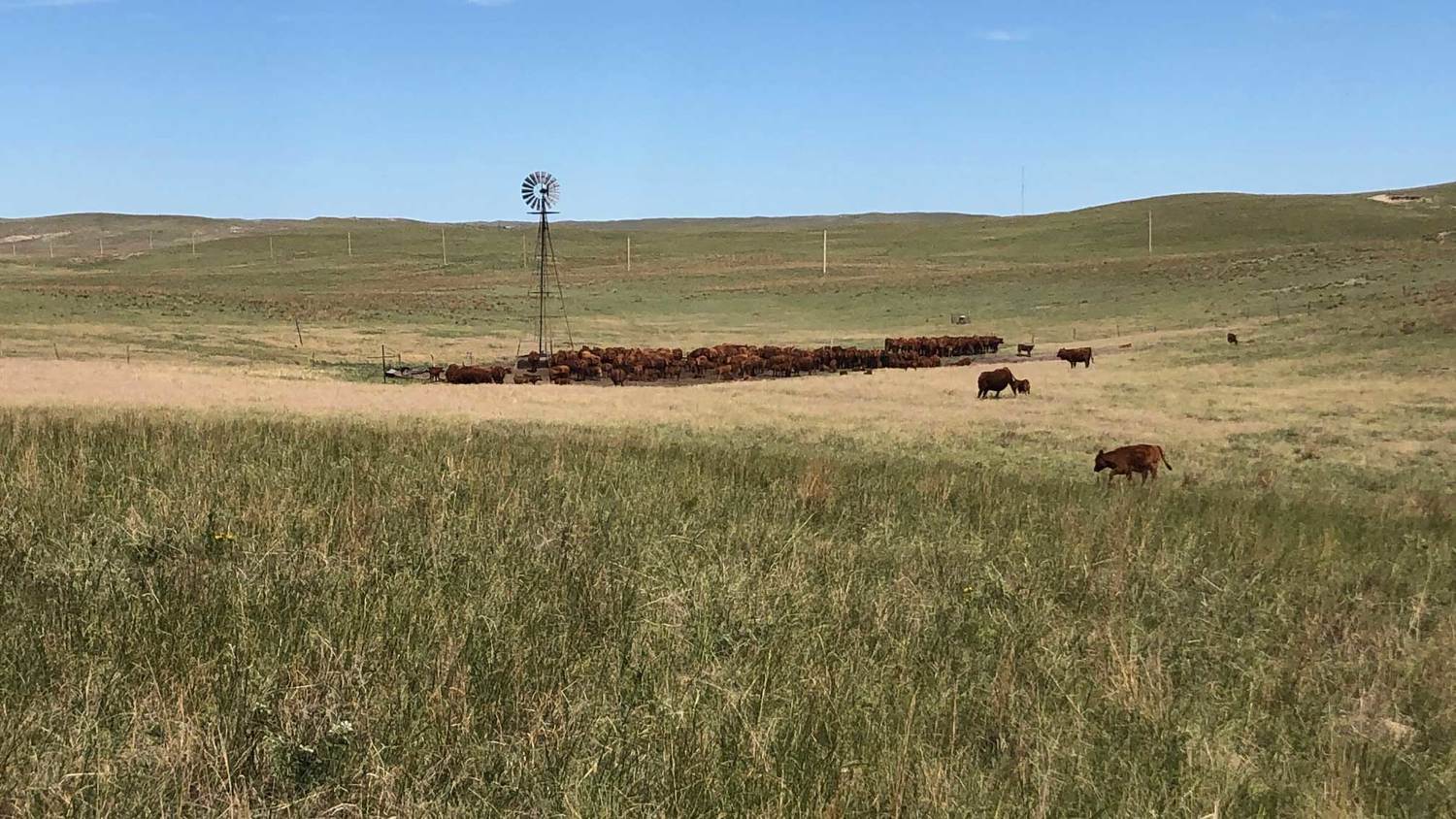 Hooker County Ranch
Mullen, Nebraska | Hooker County | 3320 Acres
Property Information
Hooker County Ranch consists of 3,320 acres located south and east of Mullen, Nebraska. The area consists of native sandhills grasslands and scattered pivot irrigations systems.
Close Details
ACREAGE
Acreage breakdown includes 3,100 acres of sandhills grassland, and 220 acres of pivot irrigated hayland. The ranch has multiple pastures each with one or two water sources. Areas of the rangeland is served by a two separate pipeline from electric wells distributing water to drinkers with the balance served by windmills.
The irrigated land is served by an old pivot in need of conversion and an old diesel motor. The well was drilled in 1973 and test pumped 1300 GPM with a depth of 251 feet, static water level of 103 feet and pumping level of 126 feet.
IMPORVEMENTS
The ranch has an older set of buildings with two homes, one uninhabitable and the other in need of major remodel. Outbuildings included an older metal shop, wood barn, open faced shed and fair set of pipe and steel corrals. Fences and tanks have had extensive repairs recently bringing them up to satisfactory condition.
SUMMARY
The Hooker County Ranch is a quality property and representative of the area. The buildings are older but serviceable condition, and the house needs to be replaced.