Colorado Hatchet Hills Ranch - SOLD Pueblo, Colorado | County: Pueblo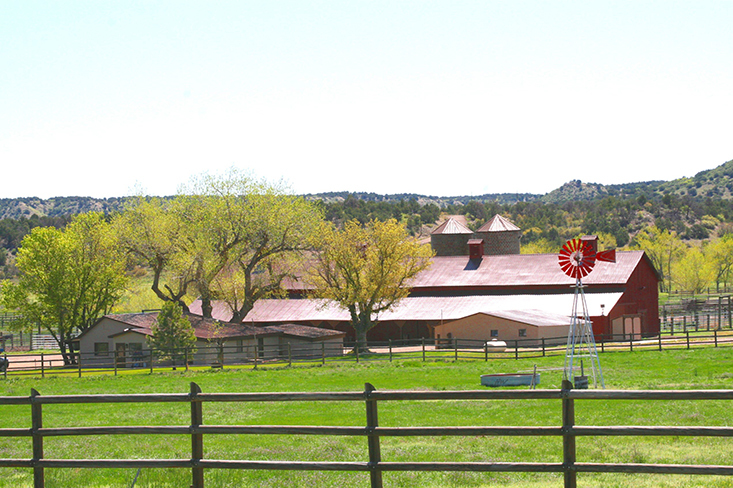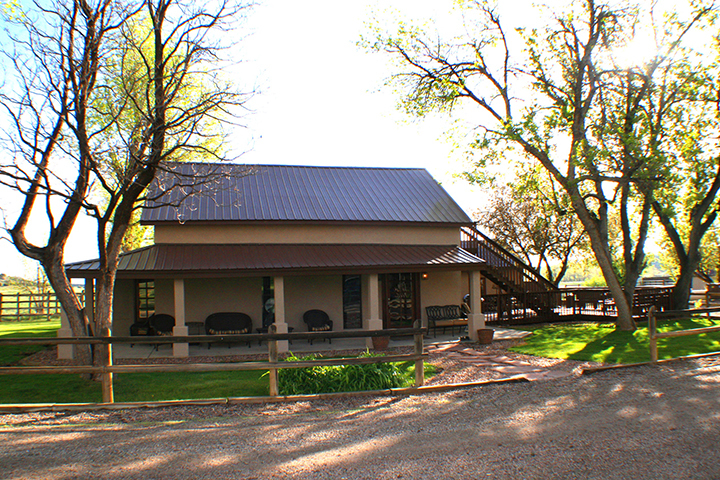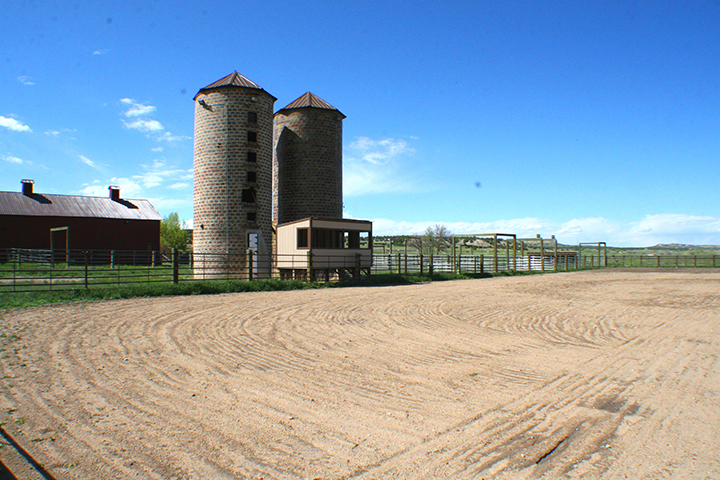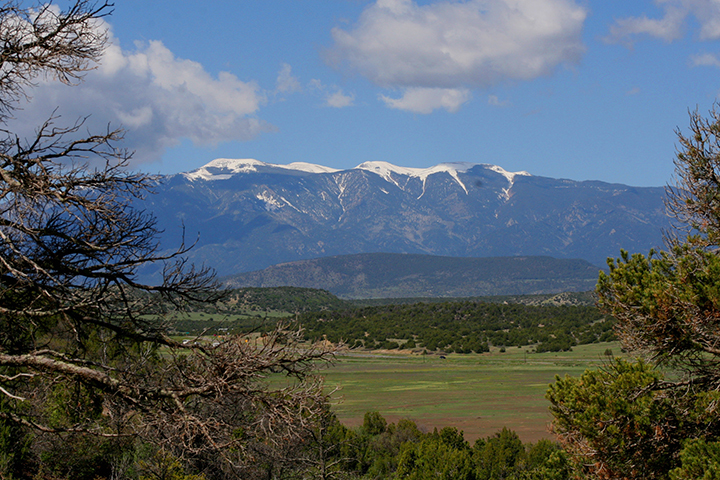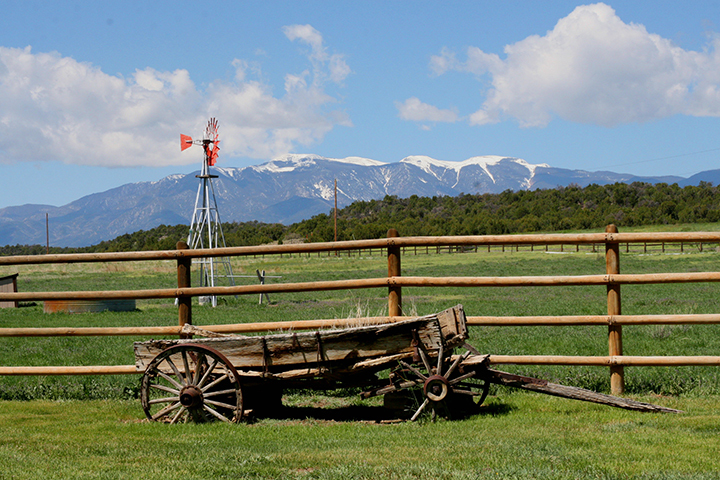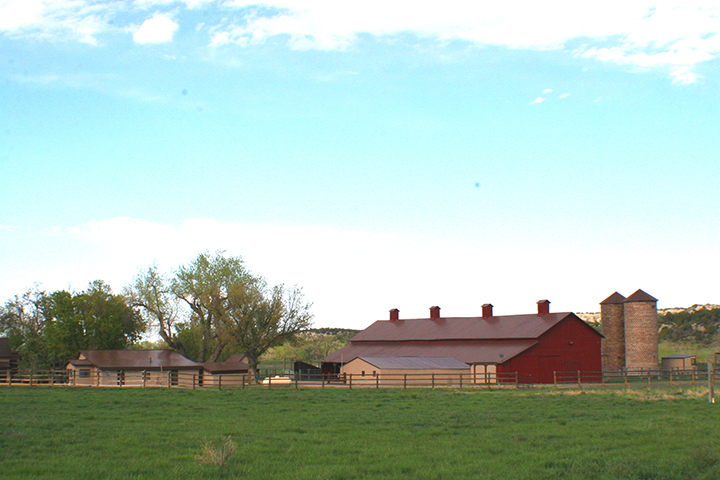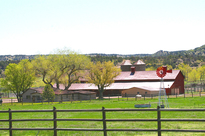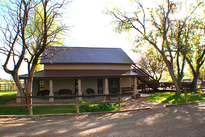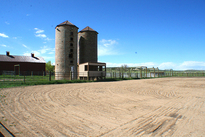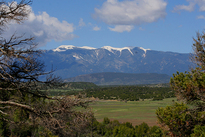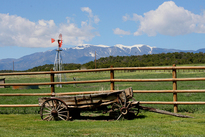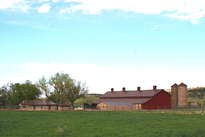 Virtual Map
The Hatchet Hills Ranch consists of the historic headquarters of the original Hatchet Ranch, once the largest ranch in Colorado, rich with historical significance. This ranch consists of 225 acres of prime ranchland with water rights adjudicated from the Greenhorn Creek, a seasonal tributary of the Arkansas River. Views of the San Isabel National Forest including the 10,180 foot Round Top Mountain and the 12,347 foot Greenhorn Mountains can be seen from nearly every corner of the ranch. The ranch has excellent improvements with three remodeled homes, a horse barn/authentic cowboy saloon/dance hall/recreation center, workshop, garage, storage sheds, wash station, machine shed, corrals, horse sheds and outdoor roping arena. This ranch has convenient access to Colorado's eastern slope and would make an excellent location for an equestrian operation, livestock ranch, sports facility or simply a great place to raise a family.
LOCATION & ACREAGE

The ranch is located 20 miles south of Pueblo off of Interstate 25, one mile North of Colorado City. Nearby are schools, shopping, airports, hotels, golfing and restaurants. The ranch has paved access from two exits off of I-25. The property has great visibility from I-25 and is easy to find and is renown for its rich history. A gated entry off of a paved frontage road allows for convenient private access.

The property consists of 225 acres of ranchland, consisting of meandering native grass pastures. The eastern portion of the ranch is juniper covered knolls overlooking the Greenhorn Creek with magnificent views to the west towards the San Isabel National Forest, offering the perfect setting for another home building project. The property has water rights which are collected from the year-round Greenhorn Creek into a large 50 foot deep three-quarter acre pond/reservoir, newly stocked with a variety of fish. A pump and pipeline system is used to irrigate the pastures There is extensive wood pole fencing around the perimeter of most of the property.

IMPROVEMENTS

The property has recently been extensively upgraded, remodeled, and professionally decorated, while retaining the charm of the original "old west" genre in which they were built.

There are three houses on the property each having their own power and propane meters. The Main Ranch House has two-bedrooms on the main level with a full bath with Jacuzzi tub, oversized kitchen and dining room with stone gas fireplace, media room, living room with another stone gas fireplace. Custom stained glass window panels grace the perimeter of the home. The Main house has a generator and a newly installed 1,500 gallon cistern water tank providing ample backup in case of power outages. This home has covered porches on three sides with an additional redwood 20x40 foot outdoor deck with built in seating and gas fire pit.

In addition the main ranch house has an Upper Level Apartment with a full bathroom and shower including a private keyed entrance. The home has recently received a complete exterior renovation including stucco, paint, double pane windows, roofing, and a complete interior remodeling, to offer a dream home with modern amenities in this historic western building.

The Guest House has a covered porch with all new paint, roof , double pane windows and custom stained glass. The interior has been completely remodeled with two bedrooms, an office, kitchen, living room, laundry room and full bathroom.

The Ranch Manager's Home has a private setting, has new paint, and offers two bedrooms, an office, kitchen, laundry room, and a completely remodeled full bathroom.

The 7,500 square foot Historic Barn is situated conveniently among the homes and has been extensively renovated with new paint, new roof, and remodeled on the interior to capture the authenticity of an old time "cowboy saloon" used for recreation and guest entertainment. The saloon is decked out with full bar, kitchen, authentic 1921 pool table, pro length 22 foot shuffleboard table, dartboard, poker table, original antiques, full tack room, and extra large gun safe. Saloon doors lead you into the grand dance hall/recreation hall, lighted high above are four huge wagon wheel chandeliers, custom PBR carpeting throughout . The loft above with old style bunk beds would be the perfect place to create a cowboy crash pad, hunters lodge or extra apartment.

A newly installed Priefert roping arena is located behind the barn with a remote control roping chute & box, along with judging box, bleachers, extensive livestock corrals are located adjacent to the barn with access to water lighting and electricity.

The property includes a new five station shotgun sporting clay range with remote control clay pigeon thrower for competitions, or just maintaining your shooting skills.

Additional outbuildings include a workshop, storage shed, wash shed, machine shed, branding and loading shoots, two horse sheds, six new Priefert horse stalls, pump house by windmill and two beautifully renovated silos peeking out from behind the barn.

WATER

The homes, corrals, barn and wash sheds are all serviced by domestic wells located on the property. Irrigation water rights are adjudicated out of Greenhorn Creek. A 50 foot deep three-quarter acre reservoir/pond is used to collect water from Greenhorn Creek . Water is distributed to the irrigated lands through a pump and pipeline system.

GRAZING RIGHTS

The ranch holds private grazing rights in perpetuity, of deeded lands consisting of a large portion of the original Hatchet Ranch and covering about 20,000+ acres. Currently, the grazing rights are leased to a third party ranch. This arrangement is in effect through 2012. The existing arrangement could then either be continued or the grazing rights could be used directly by the owner of the Hatchet Hills Ranch.

SUMMARY

The Hatchet Hills Ranch offers a great opportunity to own a turnkey ranch in southern Colorado. It is very scenic and private, well improved and has attractive income potential from the current grazing lease and rental properties. The property presents a myriad of possible uses due to its many attributes. The property could be used as a horse property, equestrian center, sporting property for roping, reining, cutting, etc or as a cattle ranch, or simply as a beautiful place to raise a family. In any scenario, this ranch is a true "gem' in the southern Colorado ranch market with a deep and rich history.
Broker: John Stratman
Virtual Map