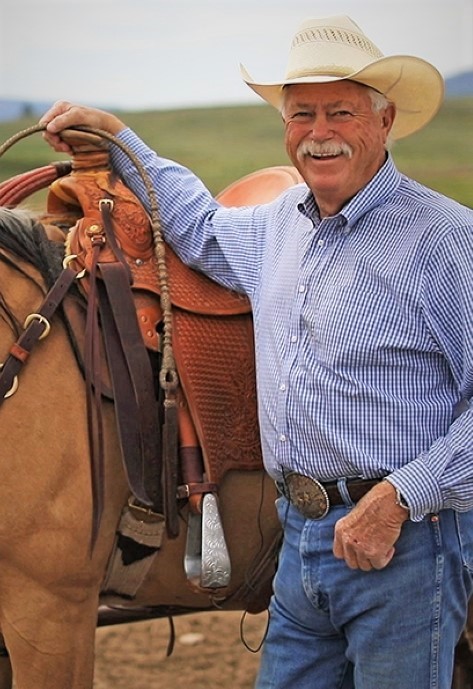 As a cowboy, outfitter and ranch broker, Robb Van Pelt is a Colorado native with seven decades of experience in the saddle and on the land. "My earliest memories are of horses, cattle, family, neighbors and honest work," Van Pelt said. "That is the foundation of ranching—and that is the foundation of Mason & Morse Ranch Company."
Founded as a division of Mason & Morse Real Estate in 1998, what is now Mason & Morse Ranch Company was based only in Aspen, Colorado, and consisted of three agents. Today it is an independent firm with 16 agents licensed in 15 states.
"Ranching in Colorado—and around the country—has changed over time as ranch lands transition to the next generation," Bart Miller, Managing Broker and a principal owner said, noting that all of the agents with Mason & Morse Ranch Company carry deep roots in agriculture and know the recreational lifestyle that comes with the land. "In addition to changing ranch production and management practices, the recreational components of land are becoming very important drivers of value."
Robb has agriculture in his blood. One grandfather farmed, the other ranched and his father managed several large ranches south of Castle Rock, Colorado. "People didn't have a lot of hired hands then because you had family and friends," Van Pelt said. "Neighbors pitched in to get the job done for one another. There was a sense of camaraderie and community that is rare today."
His father eventually purchased the feed store in Castle Rock and the family moved closer to town. His background in production agriculture and small business made an agribusiness degree from Colorado State University the next logical step. He was 11 hours away from his undergraduate degree when he received a job offer from Colorado National Bank that he couldn't turn down. For the next three years, found himself working in agriculture from the banking side with a trust officer managing investments that included agricultural properties.
While Van Pelt was in the banking business he also put the appraisal classes and real estate classes he had taken at Colorado State to use. He bought and sold several properties on behalf of the bank, giving him his first taste of the ranch real estate industry.
Then in 1969, Robb met Bob Starodoj, who was selling real estate for Mason & Morse Real Estate and eventually became owner. Van Pelt and Starodoj then went into the cattle business together near Crested Butte and leased land near Aspen. Both areas were primarily ranching and rural, although recreation was gaining a strong toehold.
When the cattle market broke as it inevitably does, they got out of the business. Van Pelt looked at his string of horses and decided to diversify (and pay some feed bills) by leasing them to the public. He generally ran 80 to 100 head, the number he maintains today. Eventually, this was the genesis of his own outfitting business, Snowmass Creek Outfitters that is based on the Monastery Ranch, one the largest ranches remaining in the Roaring Fork River Valley.
Throughout every venture and adventure, the thought of establishing a ranch real estate brokerage was an idea that kept resurfacing. With Van Pelt's understanding of the region, agriculture and recreation it made sense. "I love seeing new country and learning about how the people who manage it take care of their business in that part of the world," Van Pelt said. "Agriculture is not a cookie cutter industry any more than land is a cookie cutter commodity. Ranch real estate just seemed like a natural progression in my career."
Van Pelt seemed like a natural asset to the team assembled by Bill Mason and Wendy Morse under the Mason & Morse Real Estate banner. The company, founded in 1961, specialized in luxury homes, but as recreational ranches became highly sought after it was determined the time was right in the late 1990s to create a ranch division, which Van Pelt is a principal owner to date.
"Bob Starodoj and I worked together to launch the ranch division in 1998," Van Pelt said. "We purposely started small and slow, picking up momentum as one success led to another and one client led to another." The two businessmen's customer service philosophy is commonly known as the Golden Rule. Square dealing worked. Mason & Morse Ranch Company has long benefited from superior customer service through positive word-of-mouth, client referrals and repeat customers. "While the days of handshake deals are gone, we've always conducted ourselves in a way so that people would be comfortable with a handshake if the law allowed it," Van Pelt said.
The parent company and the ranch division thrived. Then the downturn of 2008 hit. While all sectors of the real industry slowed, high-end resort and recreation properties were particularly hard hit. Mason & Morse Real Estate decided to streamline and refocus its interests locally which created the ideal opportunity for Robb Van Pelt, Bob Starodoj and their partners, Rue Balcomb, Bart Miller and John Stratman, to purchase the ranch division and expand Mason & Morse Ranch Company brokerage and auction services nationally.
The vision has come to fruition. Today, Mason & Morse Ranch Company has 20 agents across the United States. Though the company began in Colorado, more than half of the firm's transactions take place outside of Colorado. "We seized an opportunity that occurred at the intersection of the past and future," Van Pelt said. "The name Mason & Morse has a long proud history in the area, but our experienced team had a vision for the future that would take the name far beyond the borders of Colorado."
"We adopted the Internet early, which gave us a competitive advantage from the beginning," Van Pelt said. "The success we've had with digital marketing also taught us to keep an eye on emerging technology and communication tools so we can adopt them, adapt them to ranch real estate and stay ahead of the curve—and the competition."
Adapting to change in the industry also prompted the Mason & Morse Ranch Company team to launch an auction services platform.
While the Mason & Morse Ranch Company team will never quit scanning the horizon for new opportunities, they will never lose sight of what's most important. "Ranch real estate is a people business," Van Pelt said. "At Mason & Morse Ranch Company we still know the power of the Golden Rule because we live it every day."
Originally written by Lorie A. Woodward and published in Land Magazine.
Learn more about Robb Van Pelt