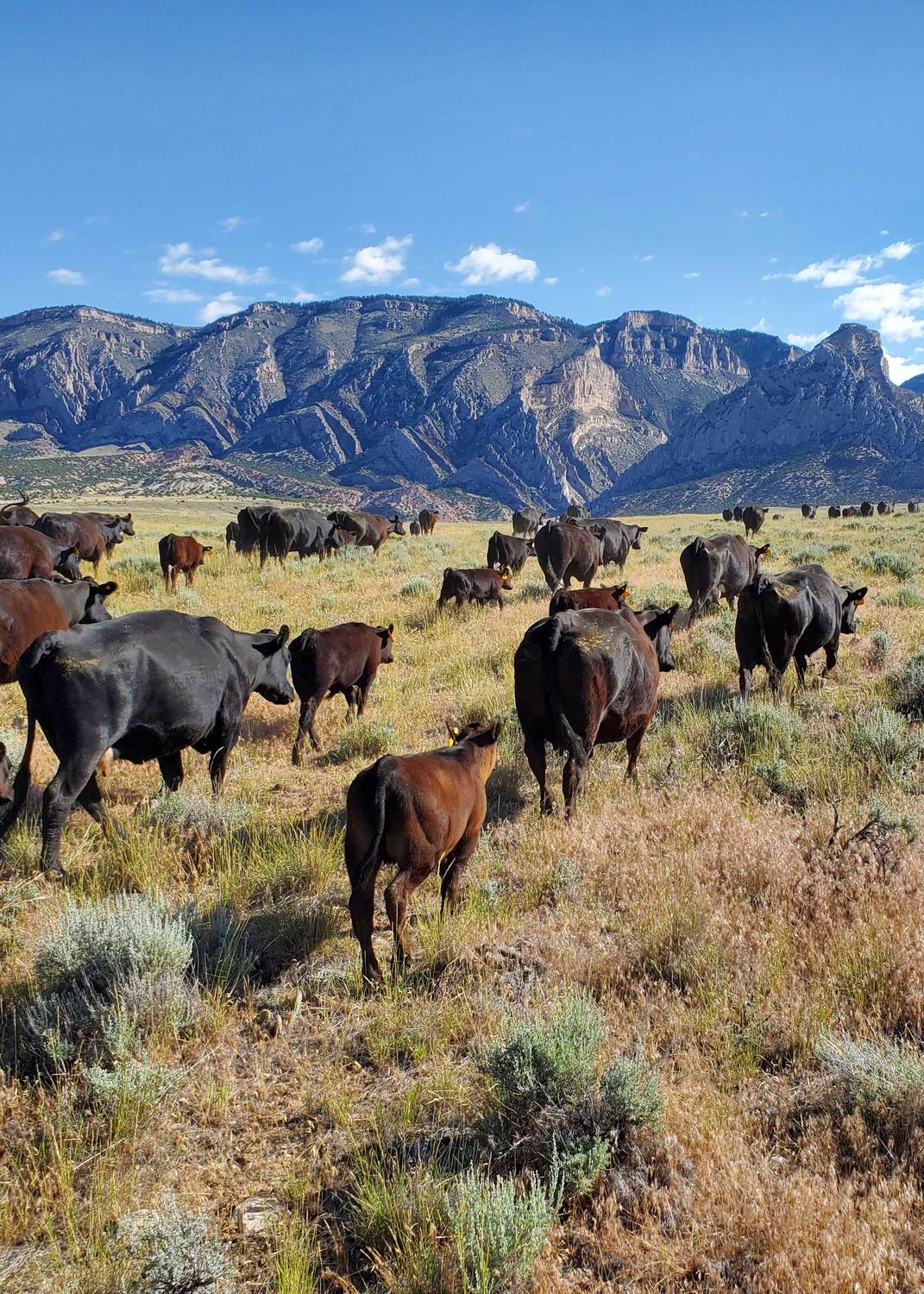 Written by
Ted Harvey
Broker Associate, Mason & Morse Ranch Company
As a ranch broker, I am often asked "How is it to deal with government grazing leases?" In Wyoming and Montana, when you talk about cattle ranches, grazing leases are often a part of the operation. These leases are typically permitted through the Bureau of Land Management (BLM), National Forest (USFS) or State-owned grazing allotments. Due to the fact that grazing leases are not common in other regions in the US, ranch Buyers are sometimes hesitant to buy a ranch that included government managed grazing leases.
Grazing Leases Mandated by Congress
Prior to 1934 federal lands in the West were unregulated for grazing. As a result, there was no plan for over grazing or range management. Grazing districts were first established by congress in 1934, to address root causes of the "Dust Bowl", and grazing practices were put into effect to protect and manage grasslands in the western US. Grazing permits were granted to landowners with farms and ranches bordering federal lands. So the USFS and BLM are mandated by congress to issue and administer grazing permits on federal lands.
Permits are Tied to the Ranch
Today these permits are an integral part of ranching in the West. Generally, these are term permits, tied to a specific parcel of deeded land. In most cases, when a ranch sells, the grazing permits go with the ranch and a part of the transaction. The BLM and USFS set the terms of the permits including annual dates for when a ranches' livestock can be on the grazing allotment, number of livestock permitted for that time period, and type of animals. These permits are typically for 10-year terms, with annual payments based on use. Permits are generally renewed as long as the permit holder is abiding by the terms of the permit.
Financial Benefits to Federal Grazing
Working with federal agencies has its challenges, but the benefits for out-weigh any headaches. The fees assessed are calculated based on "Animal Unit Month (AUM), which is the amount of forage required for one horse, five sheep or one cow/calf pair, for one month. The fees are very low compared to private grazing leases or having to purchase feed. The fees vary slightly, but are generally around $1.10 to $1.60 per AUM. For example, if you have a USFS permit for 100 cow/calf pairs, for June 1st through September 30th or 4 months, the permit would be for 400 AUMs. At $1.35 per AUM that equals $540.00. If a rancher had to purchase hay and feed for the same number of cattle for the same time frame the cost would be significantly higher. At 20lbs of hay per day, times, 100 cows, times 4 months, at $200 per ton the cost of hay would be $24,000.00. In addition to the financial benefits, livestock tend to be healthier, and gain weight better on quality rangeland grazing, compared to feedlot raised animals.
Cost Sharing Opportunities
Maintenance of grazing allotment improvements such as fences, wells, reservoirs, corrals, or cow camps are generally the responsibility of the permit holder. That said, there are often cost sharing opportunities on new improvements. This is especially true for water resource for improvements, which would have a dual benefit for livestock and wildlife.
Benefits to Wildlife and the Land
Properly managed grazing on public lands offers a number of benefits to the USFS, BLM and wildlife, including improved forage and wildlife habitats, reducing wildfire risk, and helps support rural agricultural communities. The federal government needs the ranchers as much as the ranchers need the grazing.
People often ask "Do I have exclusive use of the allotment?" Sometimes there are shared allotments for grazing. Others are for only one permittee. The BLM and USFS permits are however still on federal land, so the public still has the right to access the land for recreation.
Ranching way of Life
My final note for this post is that working cattle on a BLM or USFS grazing lease can be a lot of fun. There is nothing quite like moving a herd of cattle on horseback across the open range. Ranchers often need to move their cattle from one pasture to another or from summer to winter range. For me personally, there are few things I look forward to more than being invited to help round up and move cattle on a Wyoming or Montana cattle ranch. This is a chance to dust off my saddle and get my horse out for a couple days of fun, in some of the most spectacular scenery in the country.
When thinking about a cattle ranch to purchase, the added value of grazing leases should be considered a big bonus. These leases add value to the ranch as a whole and are part of the Rocky Mountain West ranching way of life. Our legacy.
About the Author
Prior to becoming a real estate broker,
Ted Harvey
spent over 20 years working on and managing dude ranches and cattle operations in Wyoming, Montana and Colorado. This experience gave him a deep appreciation for the land, ranching culture in the west and the legacy of the ranching way of life. With over a decade of ranch real estate experience, Ted Harvey is highly respected in the ranch real estate market. Ted has worked on ranch deals from 40 to 55,000 acres. He specializes in working ranches, dude and guest ranch operations, hunting and fishing properties and farms.