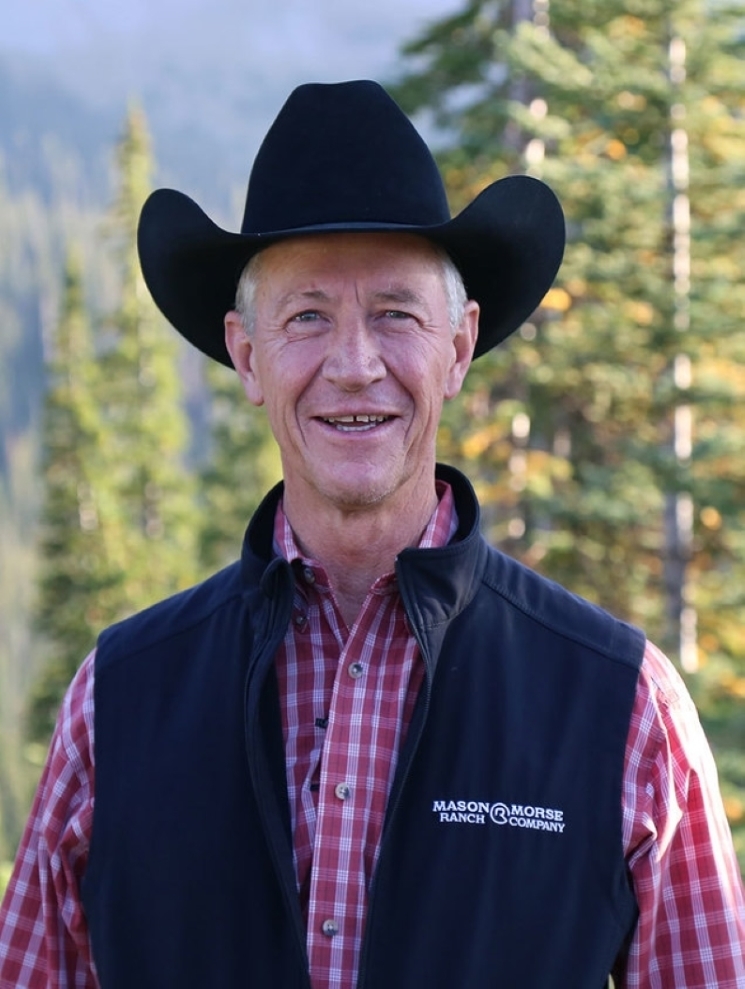 Farm, Ranch and Land Market Update First Quarter 2021
Written by
John Stratman
, Principal Owner, Broker Associate
At Mason & Morse Ranch Company, dba RANCH COMPANY, we cover a variety of market segments across the U.S. including farm, ranch, recreation & lifestyle properties. Our agents "Live It to Know It" and offer our clients more than 133 years of experience.
Last Spring we reported that the COVID-19 pandemic would create hardships and opportunities in the real estate market. What we didn't know is how pronounced those hardships and opportunities would be. We have seen the residential marketplace boom in big cities and small towns throughout the middle part of the country. Anything with a "Roof on it" in the rural market has seen strong interest this summer and fall. Likewise, the mountain resort areas have also boomed as people both vacationed and relocated to these attractive locations, in fact so much so that traffic jams and overcrowding have become evident in many of the resort markets.
The land, farm and ranch markets have been much less impacted by the rush to move away from the high-density cities, but nonetheless have been active. The agriculture production lands have been the slowest to transact as the ability to turn a profit or return on investment has been impacted by low commodity prices and high input costs. We believe this trend is in the beginning of change and we have seen some rebound in grain prices. We expect that commodity prices will continue to move upward slowly over time and with that will come a modest uptick in land prices for working farms and ranches

Agricultural Farm and Ranch
Large working ranch sales activity are driven by 1031 activity and while demand is light, there is not an abundance of quality inventory. Our forecast is that this trend will continue until we see some uptick in cattle prices. Farms were still sluggish due to low grain prices. While grain markets are likely to continue to be driven by supply side matters, we expect the lower interest rates and alternative investments to the stock market will increase interest in farm properties as a safe investment in uncertain times. Land values are driven by the strength of the neighborhood as neighbors have been the principal buyers as of recent.
Recreation and Lifestyle
The recreational markets continue to be active as buyers seek privacy and outdoor activities as well as the benefit of secluded "rooftops".
Expectations
The impact of COVID-19 will continue to impact markets into 2021 as unemployment for many remains a factor. We do not see any inflation pressure as this is mainly driven by a low unemployment near 4-5 percent. The Federal reserve should keep interest rates equal to current rates to help maintain positive economic momentum. The outcome of the election will have some impact and another round of Federal stimulus may be on the horizon. However, just finalizing the election results will provide some relief to the uncertainty and let the marketplace find its own way.
We expect 2021 to be an active year in real estate. As the markets navigate the effects of election, trade outlook, direction of the stock market and the economy, and moving past COVID-19, we expect to see good activity for land and most forms of real estate.
Working ranch prices will be directed by the outlook for the calf and meat markets. Aside from the effect of the trade tariffs, we are cautiously optimistic that we will see some improvement as cattle numbers have flattened out and prices for most classes of livestock begin to improve. We are cautiously optimistic for general improvement in working farm and ranch sales as money finds its way to undervalued assets.
Overall, we are optimistic about the markets we serve as available inventory and value based pricing continue to dominate the market place. Mason Morse Ranch Company agents are available to assist you with your real estate buying and selling needs across the U.S. Please contact one of our land professionals to discuss your needs.