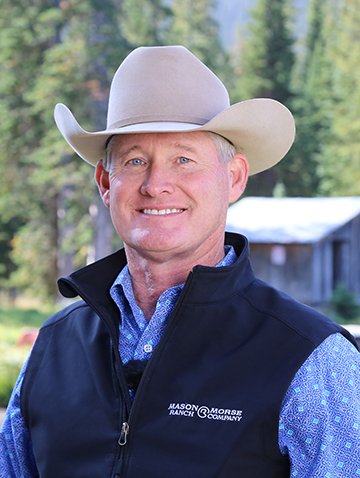 Written by
Zurick Labrier
January 4th, 2021
Our current economic environment should create opportunities for farm and ranch land transactions in the foreseeable future across the Oklahoma and Texas Panhandles. As a long-term investment, land has never disappointed when considering its return and fundamental uses. Crops, livestock and mineral production are all key components. Commodity prices, cattle prices, and oil prices are key factors...and will affect land owners decisions regarding selling, Looking ahead, buyers should keep an eye on opportunities and land values in the Texas and Oklahoma Panhandles.
1.
"There is no more land being made."
This is the long repeated saying about buying land and will always hold true. Certainly, the Good Lord created this earth a really long time ago and has not added to it since that time. As a long-term investment, land has never disappointed when considering its return and fundamental uses.
"I helped a family auction off their Texas land a couple of years ago and it had been passed down through the family since the late 1800's. That land was probably purchased for less than $100/acre and sold for over $3200 per acre for dryland farmland including the producing minerals. I am sure the initial purchase was not done thinking that this Texas Panhandle farm ground would someday bring that kind of money, but it paid off for the great grandchildren over 100 years later."
2. Speaking of minerals, Texas and Oklahoma are known for valuable mineral production. For generations sellers have usually reserved those rights and sold the surface separately. However, it is still possible to purchase land and minerals together.
"You don't get a chance at them if you don't ask for them. Although it is not an everyday occurrence in the Texas and Oklahoma Panhandle, I recently had several transactions where the minerals conveyed with the purchase of the surface. One of those transactions included producing minerals. The selling family had several people involved, and it did not make sense to them to keep the minerals. As a result, the buyers were extremely pleased to purchase land that included the minerals and the sellers were equally as happy. Keep a close watch for land offerings including minerals."
3. Our current economic environment should create some great opportunities for farm and ranch land purchases in the foreseeable future. The Corona virus situation will have some effect on sellers who were considering farming or ranching just a few more years. They may now move up their time schedule this fall after harvest and decide it is time to retire. Because of these factors, a buyer should keep an eye on opportunities and land values in the Texas and Oklahoma Panhandles.
4. Agriculture diversification is a key consideration when investing in land. In the farmland sector in the Texas and Oklahoma Panhandles, this diversification will give a new land owner multiple options when considering crops. Corn, wheat, cotton, milo, triticale, silages of all types, peanuts, watermelon, and potatoes are all grown in this area. These options certainly give a land owner multiple marketing avenues when considering which crops to grow. The oldest and most available crop grown in this area is native grass. Ranch owners us the crop to feed their livestock. Whether you purchase a ranch for a cow/calf operation or a yearling program, the Oklahoma and Texas panhandle cattlemen will have multiple options for marketing their livestock. The two Panhandle areas have multiple feed yards and livestock auctions covering from the north to the south. From the days of the historic XIT Ranch spread across the top of the Texas Panhandle and to the southern plains, this area has a strong tradition of growing beef cattle.
5. The last point to consider when buying or selling land in the Texas and Oklahoma Panhandle, is access to a trusted company. As a professional farm and ranch broker I have been involved in agricultural sales in this particular area for over 32 years. The last 17 years I have dedicated myself to helping buyers and sellers maneuver their way through real estate land transactions. I am committed to honesty and integrity as I help you sell that legacy piece of property that has been in your family for years. I also will jump in my pickup and drive the many miles it takes to help you find that next farm or ranch that fits your situation.
About
Zurick Labrier
Raised in Dalhart, Texas, Zurick grew up working on the family ranch in New
Mexico. After graduating from Texas Tech, Zurick worked for Caprock Industries
for three years and then had a successful 15-year career selling feed for Purina Mills.
In 2004 he made the transition to the world of agriculture real estate. His natural tie
to farmers and ranchers and has helped Zurick to be successful in helping his clients
buying or selling farm and ranch real estate. Zurick resides in Guymon, Oklahoma with his wife Paula.
Two time Apex award winner 2018 and 2019.
License Oklahoma, Texas, and Kansas
Member Realtors Land Institute
Past President –Oklahoma RLI Chapter