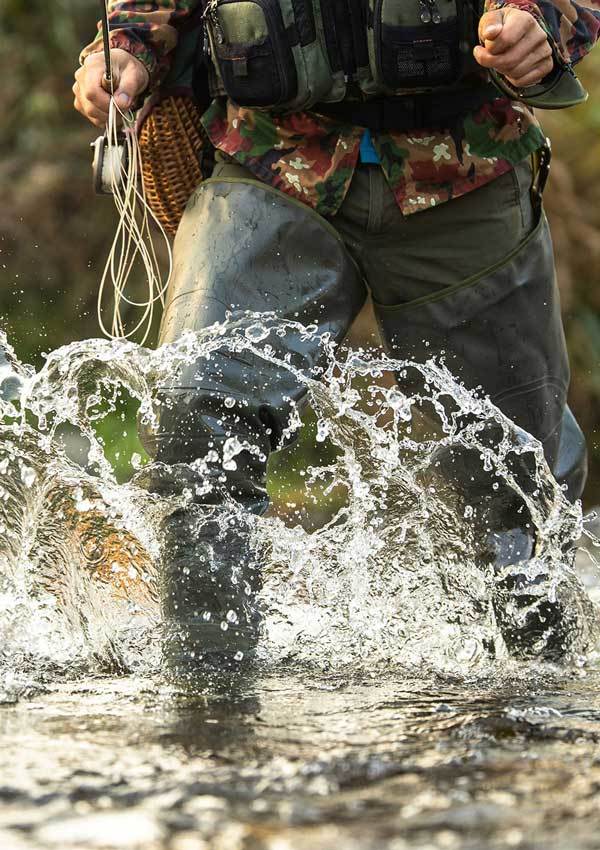 Written by
Shiloh Wittler
Licensed Appraiser and Broker Associate
Mason & Morse Ranch Company
Published: Feb 24th, 2022
As everyone knows, land values across many asset classes are at some of the highest levels we've seen. Perhaps no other asset class has seen as significant of a demand and value increase as those associated with quality private
fishing streams
in Colorado and throughout other western states. This especially pertains to fishing resources within close proximity to resort type communities in Colorado such as Steamboat Springs, Vail, Winter Park, Crested Butte, and Telluride. As a headwaters state, Colorado is fortunate to have a number of high-quality live water fishing resources, some of which are considered some of the best there is for native trout fishing.
With such a unique and valuable recreation resource, many Colorado agencies and organizations have worked to secure public access to portions of these fishing streams in addition to what is already available to the public on USFS, State, and BLM owned lands. Because of this, and the limited supply of a highly valued recreational resource, there is a significant demand for privately owned and controlled portions of these fishing streams. Potential buyers looking for quality fishing resources are willing to pay a premium for the privilege of fishing their own property with little to no interruption.
A recent ruling in the Colorado appeal court could have a huge impact on recreational land values and ownerships associated with quality fishing streams not only along the Arkansas River, but along the Colorado River, Yampa River, Gunnison River, Elk River, and several other fishing waters.
Roger Hill is an avid fisherman that continuously tried to fish a particular stretch of the Arkansas River that flows through the property of Mark Joseph Warsewa and Linda Joseph. As the argument escalated, Hill filed suit and has continued to fight and try to claim his right to fish this portion of privately owned and controlled riverbed. In January of 2022, the appeals court judges overturned a previous appeal that had dismissed Hill's claim.
In this case of Hill v. Warsewa, Hill contends that he has the right to a portion of the bed of the Arkansas River that passes through private land based on the "equal-footing doctrine." This states that at the time of statehood (1876), "navigability is a matter of federal law, and encompasses those rivers that were "used, or [were] susceptible of being used, in their ordinary condition, as highways for commerce, over which trade and travel are or may be conducted in the customary modes of trade and travel on water" (Hill v Warsewa). Overall, the appeals judges supported that Hill had a plausible claim.
Public access to rivers through private property has been a heavily debated issue in Colorado. For the past 40 years or so, the State has deemed that you can "float the river" in areas that pass through private land, but touching the riverbed is considered trespassing. However, there are no current state laws or regulations that define navigability. In other states like Montana, the public is permitted to use rivers and streams for recreational purposes up to the high-water mark regardless of navigability.
Do fishers have the right to wade in any water? Should the waterbeds that intertwine through private land continue to be reserved for the private landowner?
These, among others, are questions that will continue to be debated as this case moves forward and up the courtroom ladder.
This could change the precedent for how navigability is determined and defined, which could significantly impact current landowners and prospective buyers and substantially diminish the values associated with recreational influenced land along quality fishing streams.
At Mason & Morse Ranch Company, dba RANCH COMPANY, our agents "Live It to Know It" and this entails staying well-informed on issues like this that impact landowners and property values. While such a case could see several years of court arguments before anything shakes out it is something we will continue to monitor. Buying or selling quality production or recreational influenced ranch land assets require a knowledgeable land professional. At the Ranch Company, we market farm, ranch, recreation, conservation & lifestyle assets across the U.S.
References:
20CA1780-Hill-v-Warsewa-01-27-2022.pdf (coloradosun.com)
"Freedom to wade": 80-year-old Colorado fisherman notches win for public access to rivers (denverpost.com)
Stream Access In Montana | Montana FWP (mt.gov)