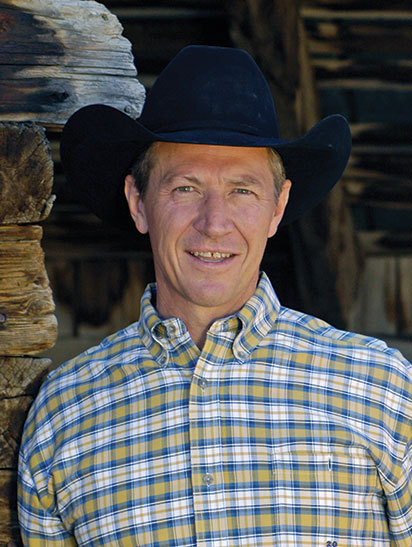 Social Distancing, Astronauts and Rural Ranch Real Estate
Written by John Stratman
professional Ranch Broker Mason & Morse Ranch Company
What does rural ranch real estate have to do with social distancing and a famous astronaut?
With the introduction of social distancing, many people have encountered a new term and hard decisions to make regarding family, work and recreation in this shifting paradigm.
• Does social distancing mean the same thing to everyone?
• Does everyone measure it the same?
• Should it be a major factor in where we live, work and recreation with our families?
Exploring ways to cope with the stress of social distancing in urban America one can look at what others have explored in isolated environments.
NASA astronaut Anne McClain, a spaceflight veteran, having spent about six months aboard the ISS in 2018-19 commented,
"Reminder that stress happens when expectations aren't in line with reality. When we can't change reality, it's best to focus on our expectations," said McClain. "Expect to do things differently," McClain added. "Expect to need to adapt. Expect to be out of your comfort zone. Expect to put others first."
Thinking through McClain's unique vantage point, it occurred to me as a professional Ranch Broker, since I'm not trained to travel into space and look back towards all the cities, farms, ranches, land and rural retreats of our incredible planet…what if I could share with others from my training and experiences as a professional Land and Ranch Broker the pleasures of rural living and the connectedness one has to the land, your neighbors and most importantly ourselves and family?
With our current technology and remote work spaces, living in rural America is now easier than ever. Staying connected to the fast-paced urban centers is just a text, email, video meeting or phone call away. Depending on how far someone wants to live away from a small town or urban city is their choice. Many different types of rural properties exist at just the right distance as defined by your own social distancing measurement.
Farms, ranches, equestrian properties and small recreational ranchettes are the social distancing a family can enjoy without the stresses of an urban environment. We can put our neighbors and ourselves first by spending time with nature and all its beautiful and productive lands. We can stay connected to our towns and urban cities, businesses and investments through the use of current remote technologies.
It sounds to me like a welcome break and a sound investment in today's high energy and close proximity millions of Americans experience in urban areas. Social distancing is different for everyone. It may be six feet, six miles or sixty miles. What ever your distance may be…It's time to think about buying a ranch.
View More about John Stratman