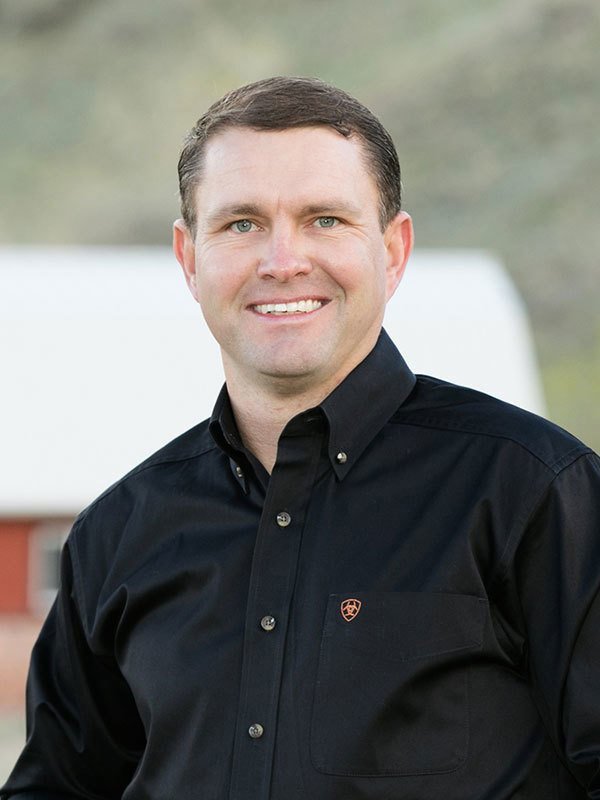 Craig Townsend
970-846-3001
[email protected]
Craig Townsend's real estate land broker work ethic and 29 years of experience in farm and ranch management stems from a long family history farming, ranching and stewardship of the land. He proudly continues his heritage through ownership in his family's farm and ranch now under its six generation of management.
"The values of integrity and a strong work ethic learned from my agricultural background has never escaped me," said Craig. "Teamwork cannot be over emphasized either, something engrained in me at the Naval Academy and the ensuing 11 years of Naval Service. It is the trust, teamwork and hard work that lie at the core of my pursuit of clients goals."
Craig commented further, "Working in the land brokerage business is unique, you are working with land owners, farmers and ranchers that have chosen a career and lifestyle that defines them. Trust and loyalty are hard earned, and it takes a person who understands their business to guide them through the buying and selling process. That's why at Mason & Morse, "We live it to know it!"
Craig refined his business expertise at the University of Colorado Boulder where he obtained his Master's in Business Administration with an emphasis in Real Estate Finance, launching his career in Real Estate. His experience in the procurement of development land, entitlements, contracts and financing deals across the country play a crucial role in his successful transition into the Land business and help set him apart from your normal real estate broker.
"Craig possesses an innate ability to analyze a transaction from all sides helping buyers and sellers get the right answers to make informed real estate decisions. Craig's service to his clients, his community and Mason & Morse Ranch Company are of the highest standards you will find in this industry," said Bart Miller, ALC and Managing Broker of Mason & Morse Ranch Company.
When not serving the needs of his clients, you can find Craig engaged in his local community serving as a Chapter Advisor to FFA, serving as a board member to the Steamboat Springs Rodeo Board, Community Ag Alliance, VFW and President of Historic Routt County.
Craig and his wife Ranada happily call Steamboat Springs, Colorado home where they enjoy taking in the outdoors and endless recreational opportunities of the various seasons. Craig is licensed in Colorado and Wyoming.
Facts About Craig Townsend
Experience:
29 Years Farm and Ranch Management, 6 Generation Family Operation
11 years of service as a Naval Officer, spanning 5 continents, 46 countries and 42 states
Designed and entitled over 1.4 million SF of commercial space
Implemented Asset Management platform responsible for over $300 million in assets
Secured financing for over $100 million in development projects
Developed over $50 million in commercial projects
Led disposition of a $225 million Colorado real estate portfolio
Education:
United States Naval Academy - B.S. Economics 2003
University of Colorado Boulder Leeds School of Business – M.B.A Real Estate Finance
Affiliations:
Life Member Veterans of Foreign Wars
Life Member Rocky Mountain Elk Foundation
Realtors Land Institute Board Member Colorado Chapter
Member Pheasants Forever
Member Colorado Bowhunter's Association
Member Colorado Snowmobiler's Association
Member University of Colorado Real Estate Council