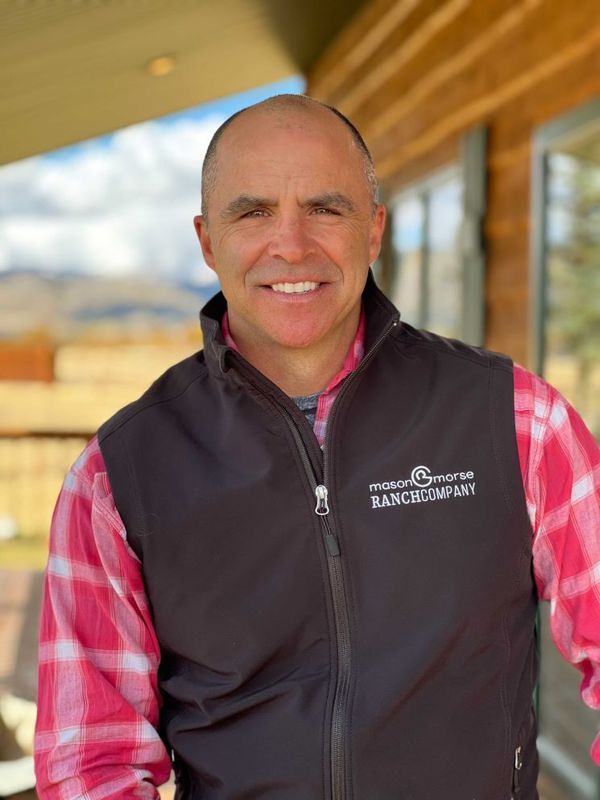 Date: Spring 2023
MARKET REPORT: Farms, Land and Ranches Are They Assets for 2023?
Written by Bart Miller, Managing Broker, Accredited Land Consultant (ALC)
Land Remains a Resilient Investment.
As a tangible asset land remains a resilient investment as the economy navigates beyond inflation news towards a more recessionary outlook through 2023 into 2024. Rooted in the operation of farming, ranching and the recreational outdoor lifestyle land offers the potential to provide a stable foundation for long-term financial growth regardless of any economic uncertainties. Re-allocating your portfolio to one or more of these property types now, could be opportunistic.
At Mason & Morse Ranch Company, dba RANCH COMPANY, we specialize in variety of property types across the U.S. including farms, ranches, timberlands, recreational properties, conservation and alternative energy properties, Our professional agents "Live It to Know It" and offer our clients more than 133 years of experience helping find the right properties that fit their investment needs or customizing an exclusive marketing program when it's time to sell.
In our previous article date June 2022, we commented on the Federal Reserve's inflation report. The annual inflation rate for the United States last June of 2022 was 9.1%, which now looks like a peak. The Federal Reserve remained consistent with its aggressive and "Hawkish" approach in raising interest. As of today, the inflation rate is close to 6%. As we navigate through 2023, the conversation about rising inflation is now turning towards recession talks, when, how deep and how long?
Throughout last year, the Ranch Company's sales transaction count was lower as compared to previous years, but sales volume remained high. Buyer demand remained strong for quality farms, land and ranching assets. The lack of inventory on the market added to supply issues pushing the pricing trend higher. The stock market remains highly volatile and for the most part an unknown. Many investors have put stocks into cash and continue to re-allocate to hard assets like farms, land and ranches.
As we look ahead for the remainder of 2023 and into 2024, a recession, mild or otherwise, will continue to drive buyer demand looking for quality land assets. As inflation cools we may begin to see a slowing of price increases across various asset types, but land values will remain higher than the previous year.
Average home values may dip negative, but farms land and ranches should remain price positive. Seller's will be interested in re-allocating mature land assets into new opportunities, but only if they have identified a new opportunity first. This means it will be hard for buyers to find good quality land investments for sale on the open market. Using a professional land broker from the Ranch Company can bring forward opportunities that may not be officially on the market.
Farmland Market
Agriculture production farmland was the slowest to transact in early 2021. In 2022 however, we saw prices increase by double digits across the country. In some cases, prices for quality farmland increased 20-25% year over year. As inflation cools prices for fertilizer and other operational costs will come down. If commodities remain strong farmers will squeak out higher margins and remain active buyers in the marketplace. Investors seeking a safe agriculture investment to hedge against a recession period will keep demand high for this asset type. Tenant farmers that may not have the means to purchase will be looking for active land investors to work with. In 2023, farmland investment will remain an attractive asset to purchase, but it will hard for an investor to find.
Farms, land and ranches asset types are considered a safe investment by many. Unlike the housing market, land cannot be recreated, so the interest rate sensitivity and inventory build-up is much less of a market factor. For buyers looking to secure a long-term and reliable investment purchasing a farm or ranch may be the right decision. Re-Allocating your current real estate assets to one or more of these property types now could be opportunistic.
With the demand for such assets and the increase in overall price per acre the annual operational return continues to have downward pressure towards the 2-3 percent annual returns, but keep in mind it's an asset type that also helps feeds the world and carries with it appreciation. It rarely decreases in value from decade to decade.
Ranchland Market
Privately owned range and pasture lands makes up over 27% (528 million acres) of the total acreage of the contiguous 48 states, and these lands constitute the largest private lands use category, exceeding both forest land (21%) and crop land (18%).
Production costs are a factor in operations and people are continuously evaluating better ways to stabilize their cost structures, including adding more pastureland as an offset to lowering the mechanized feed production that exists. Health factors have added to the demand for grass-fed beef and carbon sequestration have put both grassland and timberland in the spotlight. Tightening cattle supplies as a result of the long-term cattle cycle has cattle and calves headed for record breaking price levels.
In 2022, ranches comprised of range and pasture lands for grazing cattle and other livestock saw an overall appreciation rate ranging from 8-11 percent depending on location across the West. During this period overall U.S. inflation was tracking around 9 percent but was showing a downward trend due to Federal Reserve interest rate hikes. Anticipating higher inflation in the next year, ranchers and land investors were aggressively pursuing purchase opportunities to increase operational size or to acquire land for its safety and enjoyment of use. As we navigate into 2023 with inflation coming down from 9% to 6 percent and possibly lower, we anticipate ranchland appreciation will track between 7%-9% due to lack of ranch land inventory for sale and high demand for safe recessionary assets. Ranch land investment is on the rise as an investment which is adding more demand to the market equation.
Recreational & Lifestyle Properties
Depending on the location and overall recreation lifestyle use, this asset type may see appreciation gains or may already be heading negative. If you have the means and you want something, you buy it. Your investment timeline will ultimately be a main factor. As a long-term hold, recreational and lifestyle lands offer a lot of upside opportunities and enjoyment of use at the same time. The rural lifestyle rush created during the pandemic is over and high interest rates have taken a lot of buyers demand out of the marketplace. Depending on location prices may still be increasing due to our geographical and political movements around the Country. For the moment, we are continuing to see cash buyers moving into the recreational market due to simplicity of management and private enjoyment. At some point, the cost of owning a property outweighs private enjoyment and these properties can come back on the market as fast as they expired. Many western states are experiencing a massive migration out of California into bordering other western states. In other areas of the country rural settings just on the outskirts of a city are seeing prices stabilize or in some cases dipping between 5-10% due to lack of demand. The Ranch Company operates in more than 12 different western states. Our agents know the territory and are ready to share their knowledge and market conditions with you.
Buying or Considering Selling, Use a Professional Land Broker
Are farms land and ranches assets for 2023? Give us a call and we can work together.
Deciding to invest in a farm, ranch or piece of land is a serious decision. Finding a quality property for the right price is essential to the overall enjoyment and use of the property along with a return on investment. On the other side of the transaction, if you are a property owner and are considering a sale of your farm, ranch or land that's been part of a family legacy is a serious financial and emotional decision. With inflation pressures continuing to rise, recession talks and tax code changes, now more than ever, is a time to consider working with our professional farm, ranch and land broker to sell and re allocate the sale proceeds to another asset. Our brokers "Live It to Know It" and that means our brokers work hard to find properties for our clients. We have sat at the same family table working out the various estate decisions needed to sell property and transfer equity from one generation to the next. Therefore, rest assured when working with one of our brokers we have the experience to understand the value of your property but also the financial and emotional impact it may have on all family members.
Bart Miller, ALC
Managing Broker
Mason Morse Ranch Company
[email protected]
877-207-9700
www.ranchland.com