Sold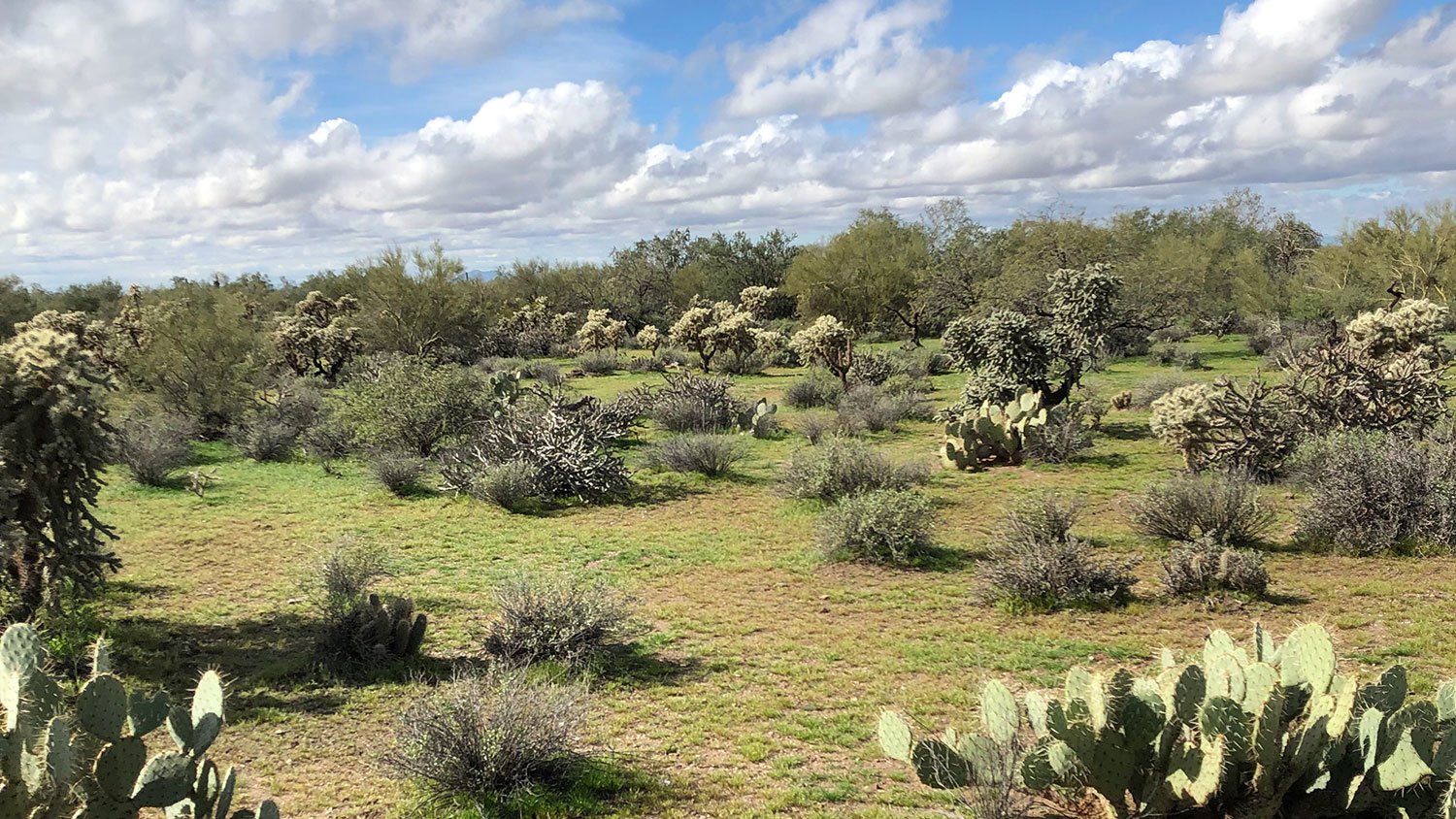 Len Ranch
Florence , Arizona | Pinal County | 40005 Acres
Property Information
The Len Ranch consists of 15 deeded acres with a surrounding 39,990-acre state and BLM lease. This working cattle ranch is in the heart of the Mineral Mountains of Arizona, with beautiful views and diverse terrain this one of the most attractive desert ranches available on the market today.
The Len Ranch is a prime working cattle ranch surrounded by state and BLM leased land. This is one of the most attractive dessert ranches available today.
Close Details
LOCATION

Located in Pinal County and just over 6 miles off of Hwy 79 to the Headquarters. The ranch boundaries on the north end go to the south side of Hwy 60 and the south end borders the Gila River. Most of the east border touches the Tonto National forest and the west border is approximately two miles from Florence Junction.

IMPROVEMENTS

The home is a newly remolded four-bedroom, two-bathroom house that is just over 1,800 square feet equipped with wrap around porches. The Headquarters is well built with a small covered shop and a large concrete barn. The barn is separated into two parts, half is a large area for hay and equipment and the second is built into livestock pens, squeeze chute, scales, grain area and cattle load out. This is one of the most unique and well-made structures on any ranch. Built from bridge material this barn is made to last. The Headquarters consists of 15 acres of deeded ground.

Also at the Headquarters is a roping arena and a 700 head capacity grow yard with two traps off the corrals.

The ranch has three traps around the ranch and three pastures, the state lease being one pasture and the BLM broke into two pastures. Total on the ranch there are 14 wells that are all ran off of solar with pens around all but one, four year round springs, 20 dirt tanks with three on state that each have pens/traps around, plus two more wells are on schedule to be drilled. Half of the tanks have received bentonite in the last four years. All panels, chutes, and feed bunks to convey with the sale.

WILDLIFE

Quail, dove, Mule Deer, Coues Deer, Javelina, Desert Bighorn Sheep and most small game of the Southwest inhabit the ranch. The ranch is in Arizona hunt unit 37B.

LIVESTOCK

The State lease consists of 14,437 acres, the BLM permit 25,553 acres and the total carrying capacity is 358 AU's year round. The Livestock on the ranch are Corriente cows and are available by separate negotiations.

BUSINESS INCLUDED

The sale of the Ranch includes a business purchased separate by the Sellers. The use of roughly 13 tons of Brewery grain per week for free except the costs to haul the grain. Included is a 2002 American 24' gooseneck trailer and approximately 30 totes and 15 55 gal drums.



---