Sold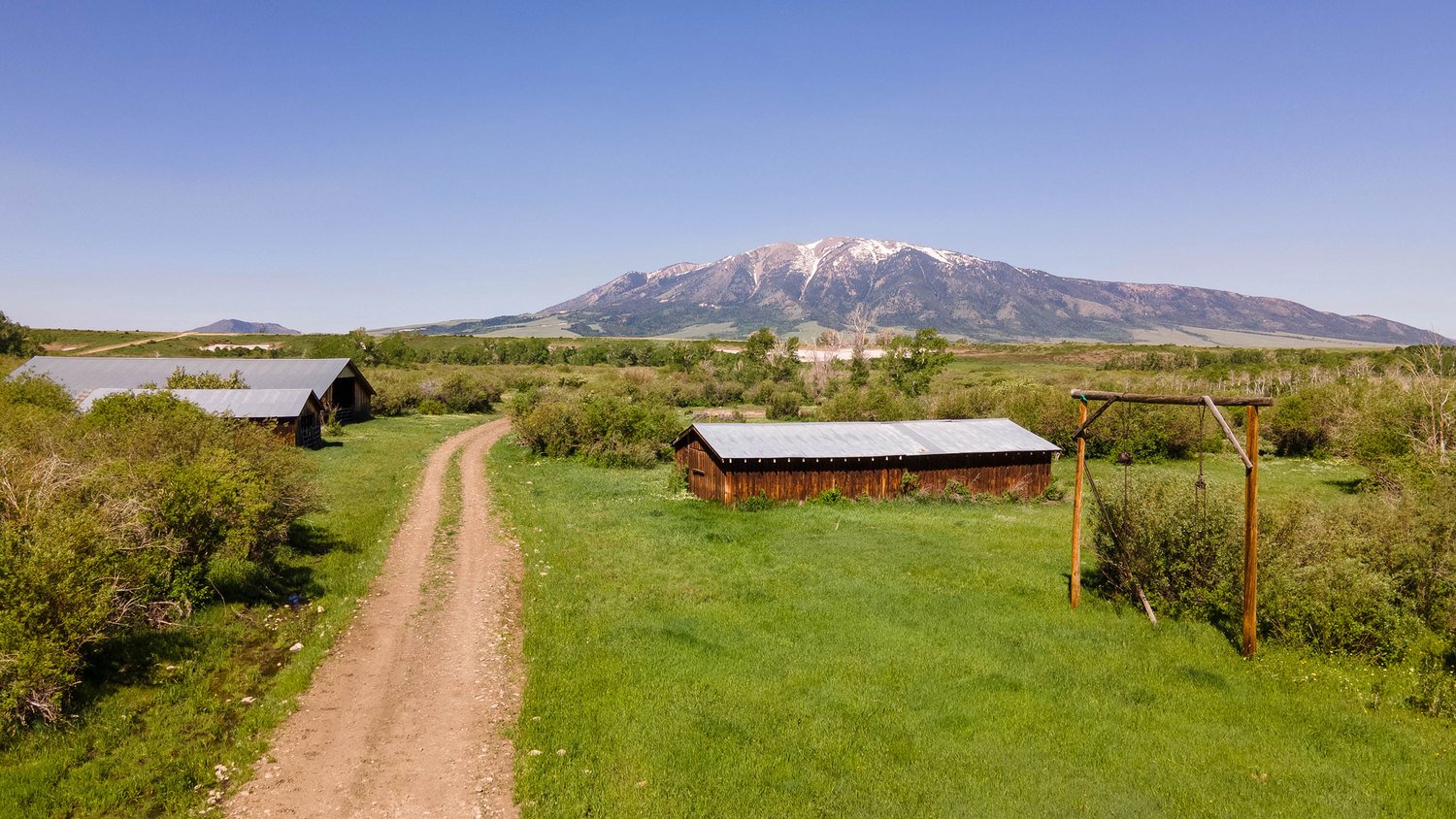 Mule Creek Ranch
Elk Mountain , Wyoming | Carbon County | 13671 Acres
Property Information
Mule Creek Ranch is located in Carbon County, Wyoming, and covers 13,671 acres of land that is approximately 9,678 deeded acres with 3,033 acres state-owned and the remaining 960 acres is a BLM lease. The property has over two miles of the Medicine Bow River, along with several miles of adjacent slues, offering brown trout and occasional brook trout. Enhancement opportunities are outstanding along this stretch of river. Also, several miles of Mule Creek, West Fork Wagon Hound Creek and Bear Creek could offer fishing development opportunities.
Mule Creek Ranch has excellent fishing & hunting opportunities along with timber, plus the ability for a cattle and hay ranch.
Close Details
LOCATION

Mule Creek Ranch is located southeast of the community of Elk Mountain; 45 miles from Rawlins, a full service town including hospital; one hour from the full service commercial airport in Laramie; and 50 minutes to Saratoga, Wyoming plus it has a private airstrip.

ACREAGE AND DETAILS

Historically it has been used as a working cattle ranch capitalizing on the rich vegetative diversity throughout the area. The lodgepole pine forest with mixed spruce and fir populating the upper south side of the ranch has been managed for timber within the past 15+ years and many access roads are in place. Livestock grazing is currently being permitted at a conservative level. Hay production on the ranch has been 1200 tons with fertilizer.

Habitat from high mountain timberlands to open grass prairie and river bottom meadows provide a rarely found diversity on private lands in Wyoming. Excellent wildlife populations, miles of private lands and adjacent public lands for added recreation, are another of the key points of this ranch.

WATER RIGHTS

Lower Mule Creek along the Medicine Bow River has 1,634 acres of adjudicated water for irrigated hay and pasture, haying about 475 acres, producing 1,200 tons of hay with fertilizer. The Upper Mule Creek has 342 acres currently used for irrigated pasture.

WILDLIFE

Mule Creek Ranch is an exceptional example of Wyoming wildlife found on private lands for Wyoming. Elk in this area can be some of the largest found in the state. Mule deer, white tail deer, antelope, bear, mountain lion are all found on this ranch.

LANDSCAPE

The Mule Creek Ranch lies on the northern flank of the Snowy Range Mountains in Carbon County, in southeastern Wyoming. The east boundary of the long north south axis is adjacent to the Wyoming Game and Fish Winter Range called the Wick Beumee Wildlife Habitat Area. The southern boundary is the Medicine Bow National Forest. The Mule Creek Ranch headquarters are along the river on the western extent of the ranch.

The ranch is characterized primarily as mountainous timber lands and foothills adjacent to the north end of the Medicine Bow National Forest and extending 9 miles to approximately one mile north of Interstate 80. The south end is a plateau about two miles square sitting at an elevation of approximately 8,800 feet. It is covered with a robust coniferous forest. There is water along the northwest side in Mule Creek and in a couple of ponds not far from Mule Creek. There are a few springs in the area as well. North of the forested area the drainages run north toward Interstate 80. They include riparian with a mosaic of shrubs (serviceberry, snowberry, and sagebrush) and aspen patches offering great forage and cover habitat to the resident elk, deer and antelope. All of the primary drainages hold water intermittently where springs emerge. Wagonhound Ditch carries a small amount of water north from Mule Creek up along one of the ridges creating a narrow strip of additional habitat that provides, among other species, a variety of sedges, fescues, and bluegrasses as well as serviceberry and snowberry. The north end of the ranch is primarily open sagebrush with grassy bottoms, narrow riparian and patches of aspen and shrubs on the leeward side of the ridges. The elevation drops to approximately 7400 feet at the north end of the ranch.

Vegetation and Habitat:

The extensive acreage and vegetation diversity on the ranch offers an opportunity for exceptional numbers and variety of wildlife species to occur there. At least 260 species of birds are likely to be observed there. Animal species observed or likely to be observed there include six species of big game including black bear, elk, mule deer, mountain lion, pronghorn and white-tailed deer. At least 59 species of medium and small sized mammals including badger, coyote, red fox and white-tailed prairie dog are likely to occur on the property.

The ranch vegetation is diverse and consists of four primary types.

The southern 1/3 of the ranch is comprised of coniferous forest with some patches of aspen. Generally, the coniferous forest sits on a plateau and is comprised primarily of lodgepole pine with some spruce and fir.

Within the lodgepole pine there are sub-alpine fir, spruce, and aspen trees. Some of the spruce, sub-alpine fir and aspen occur in small patches. Other areas offer a substantial amount of aspen. Along Mule Creek the vegetation is willow, aspen, and alder. There may be other species all, of which, add to the structure and species diversity within the forested areas.

Several locations in the southern portion of the ranch also showed signs of past beaver activity. Encouraging beaver activity by protecting beaver dams and conducting timber
management activities that promote development of aspen, alder and willow near streams should be encouraged. Beaver ponds greatly enhance wildlife habitat values of an area.

Conservation easement in place held by Wyoming Stock Growers Agricultural Land Trust.

---