Sold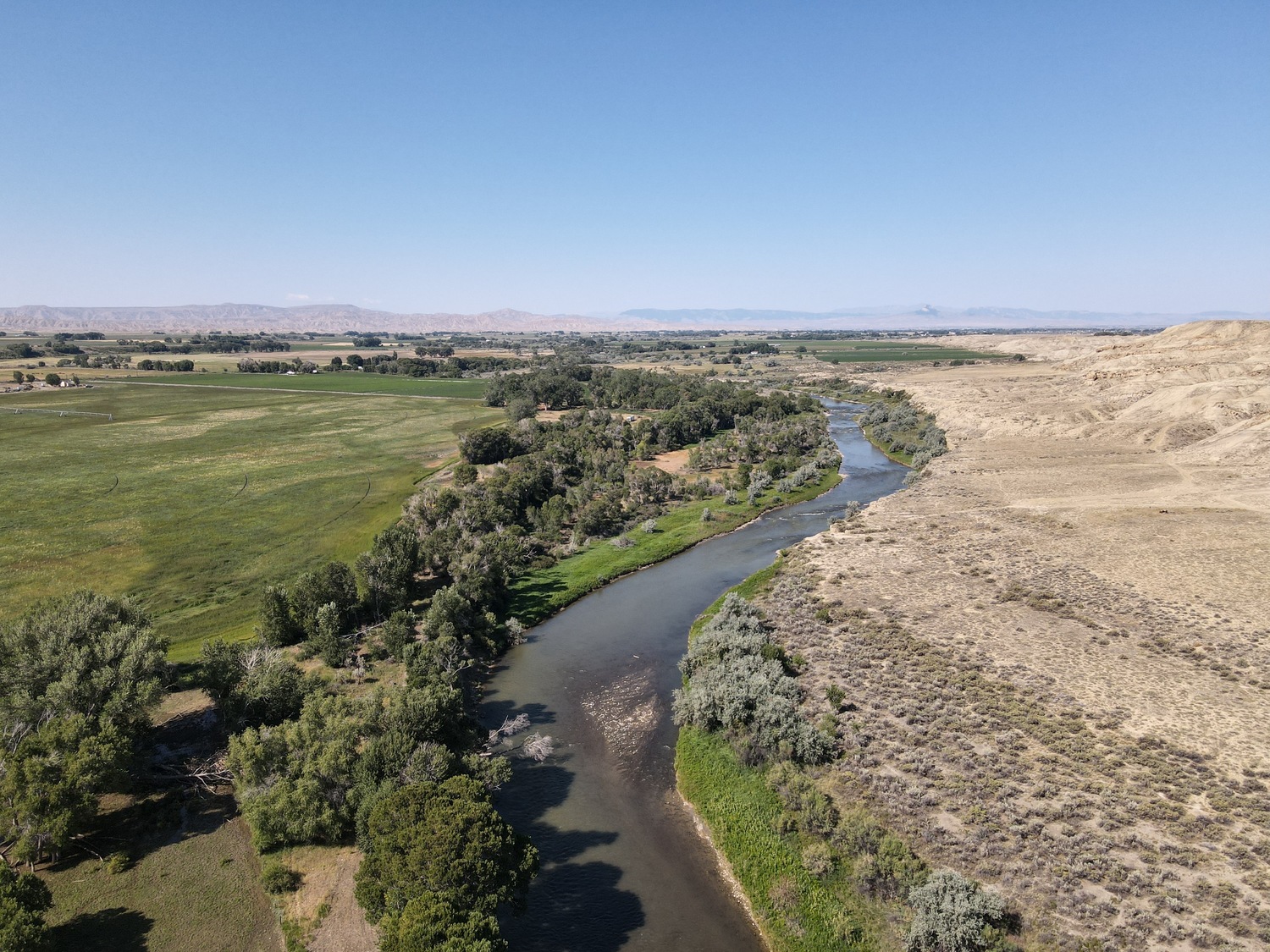 Penrose Farm & Ranch
Powell , Wyoming | Park County | 1035 Acres
Property Information
Located near Powell, Wyoming nestled in the heart of the Big Horn Basin and located along the Shoshone River, the Penrose Farm and Ranch is comprised of 1,035+/- productive acres with the perfect mix of farm, ranch and recreational opportunities. This diversified operation can be utilized as an irrigated hay farm or row crop operation, irrigated cattle ranch or a combination of all. The river creates a unique environment for many wildlife species such as deer, upland game and fish.
The Penrose Farm and Ranch is a diverse agricultural operation encompassing an outstanding set of water rights and improvements. The irrigated farmland and pastures combined with recreation opportunities along the Showhone river offer a buyer a well balanced agriculture and recreational property in the heart of the Big Horn Basin.
Close Details
The Penrose Farm and Ranch is a diverse operation with an outstanding set of water rights with charming improvements including a nicely remodeled 3,000+ square foot home as well as a modest second home. Within a short commute to Powell, Wyoming, this property checks all the boxes.

LOCATION

The Penrose Farm and Ranch is located southeast of Powell, Wyoming (11 miles, 21 minutes) and northeast of Cody, Wyoming (33 miles, 43 minutes.) The Powell school district provides bus service to the farm.

Powell, Wyoming is considered the "friendly spot" whether you're visiting friends and family, shopping, on vacation, or looking to relocate. Nestled in the Big Horn Basin of northwest Wyoming, surrounded by the Pryor and Absaroka Mountain ranges, Powell is a recreational paradise with many big town amenities. The Park County School District #1 encompasses a large geographical area and includes Powell, Clark, Garland and Ralston. The District operates with seven schools, which include Clark Elementary School, Parkside Elementary School, Southside Elementary School, Westside Elementary School, Powell Middle School, Powell High School, and Shoshone Learning Center. Powell Wyoming High School is ranked 11th in the State of Wyoming based on ACT assessments, graduation rates and college readiness. Current K-12 enrollment is 1,700+ students.

Cody Wyoming is considered "one of the best small towns in America" and is just 50 miles from Yellowstone National Park's east gate and 85 miles from the northeast gate. Cody was created with the help of Buffalo Bill Cody and still retains that western charm and flair. Enjoy the many adventures in Cody by visiting the Buffalo Bill center of the West Museum, or hop the Cody Trolley tour, and attend the Cody Nite Rodeo. Cody is county seat of Park County, Wyoming.

ACREAGE AND DESCRIPTION

The Penrose Farm and Ranch is 1,035+/- acres, with 110 acres pivot irrigated, 915 acres flood irrigated. Current owners have an average production of 25 ton corn silage, 3-4 Ton alfalfa and 32 sack beans. Up to three cuttings per year can be taken off of the irrigated fields in this area. The current owners are operating the ranch with 700 mother cows, which are available outside of the property sale.

WILDLIFE AND RECREATION

Northwest Wyoming and Yellowstone Country is renowned for a natural gathering place for wildlife. Deer, moose, mountain sheep, elk, grizzly bears, black bears, eagles and more can all be found in the Northwest Wyoming corridor and can be found just minutes from the Penrose Farm and Ranch. Buffalo Bill Dam, Big Horn Lake, and the Shoshone River provide the angler with premier fisheries. And just a short distance away, is the gateway to Yellowstone National Park with unlimited hiking, fishing and wildlife viewing opportunities.

WATER RIGHTS AND RESOURCES

The Elkhorn- Lovell Irrigation District provides water to 898+/- acres. 110+/- acres under two 2019 Reinke pivots, the remainder is flood irrigated. The water right for 2020 from the Elkhorn – Lovell Irrigation District is $3.50/acre. You read that right, $3.50/acre!!!

The Willwood Irrigation District provides water to 127+/- acres and transfers with the sale of the farm. Irrigation water is available and utilized from approximately April 20 through October 15. The Willwood Irrigation water assessment for 2020 is $31.69/acre for this right. The ac/ft is based on snowfall and spring runoff and may vary from year to year.

The Willwood Diversion Dam, 8 miles downstream from Corbett dam, is a concrete gravity structure with a hydraulic height of 41 ft. Willwood Canal heads at the diversion dam. The canal is about 25 miles long. The facility was built by the Bureau of Reclamation in the late 1940's with water deliveries starting in the early 1950's. Around 1960 the operation and maintenance was turned over to the Willwood Irrigation District. (From Willwood Irrigation District Website)

TAXES: $7,364/year

SUMMARY

The Penrose Farm and Ranch is a diverse operation with an outstanding set of water rights with a nice balance of irrigated ground and pasture with outstanding improvements within a short commute to Powell, Wyoming. This property offers exceptional views, overlooking the entire ranch and river bottom. Outstanding recreational opportunities, quality production ground all in one hard to find contiguous pieces.

---