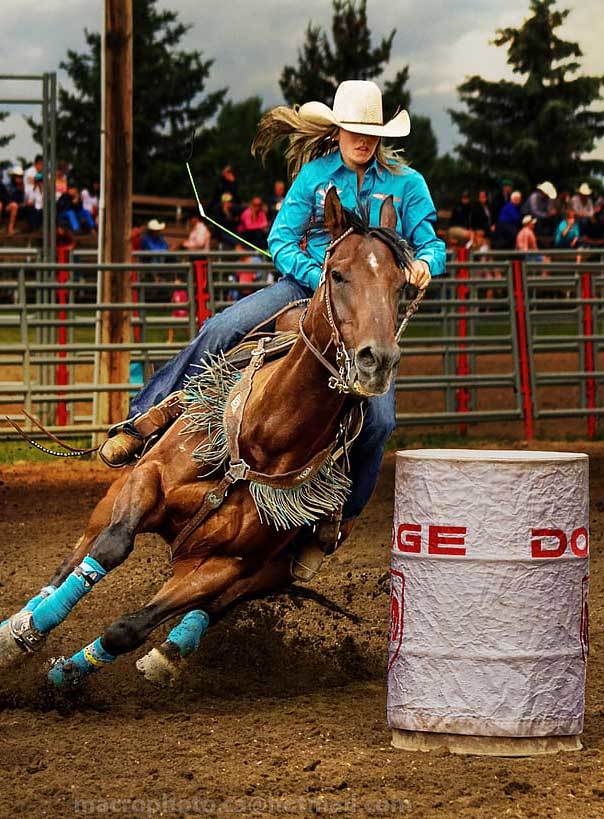 Written by Shiloh Wittler
Licensed Appraiser and Broker Associate
Mason & Morse Ranch Company
Published: July 1st, 2023

It is that time of year again, characterized for most by barbeques, family gatherings, boating, cold beverages, and fireworks. And yes, I am talking about the 4th of July, a celebration of America's independence and freedom.
However, in the rodeo world, there is a completely different holiday going on, Cowboy Christmas. This period surrounding July 4th has historically earned its named for having many rodeos across the country packed into this short time frame providing cowboys and cowgirls the opportunity to showcase their skills and win a significant amount of money. So, it's like Christmas...for cowboys…in July.
The spirit of the cowboy, ranching, and our western way of life is timeless. It is perhaps one of the most universal languages that continues to exist bringing people together all over the country and world.
Every family has its own traditions for celebrating this holiday, but if you are included in the large population of Americans who attend a rodeo around the week of July 4th then you are fully aware of how popular this summertime tradition is, and you play a vital role in the longevity of the American West and ranching, whether you know it or not.
The sport of rodeo embodies the spirit of ranching and the American West. Conditions are not perfect all of the time; in fact, rarely are they ever perfect and success is not guaranteed, nor does everyone get a participation ribbon. Things don't always turn out the way you might plan or wish they had, but you dust yourself off and do it all over again tomorrow.
The rodeo is not just about the cowboy. The animals are also the athletes... and treated as such. They compete at every rodeo just like the contestants. Watching a bucking horse, bull, barrel horse or rope horse perform to the best of their ability is something I can truly appreciate, perhaps partly because all the rodeo events come from everyday jobs or tasks completed on the traditional working ranch. When that animal athlete and contestant's passions combine and come together for a great performance, it is something of beauty. However, nothing is more meaningful than being able to share that experience with passionate rodeo fans.
The cowboy is the icon of the American West in which most everyone wants to experience to some degree. One of the reasons I love rodeo so much is that for a short time during each rodeo performance I could share my passion for the western lifestyle and bring that connection to rodeo fans. This is true of every rodeo contestant, producer, and committee. Therefore, as I mentioned previously whether you know it or not as a rodeo fan you play a vital role in the celebration and continuation of the western lifestyle.
Sharing our passion for agriculture, ranching, and the American West while connecting others with a similar passion for the land is something that all of us at Mason & Morse Ranch Company have in common. We are passionate about land. We love the lifestyle, and we live it to know it.
So, as you roll into or out of the July 4th holiday, be sure to go enjoy a local rodeo performance and connection to the western lifestyle. As icons of the American West, there is likely few things more American than watching cowboys and cowgirls compete in the dirt on the 4th of July. If you are looking for a more permanent connection to the land and lifestyle, be sure to reach out to one of our ranch brokers. Many of whom have been, or are still currently, rodeo contestants, producers, or committee board members. If I am there, we will share a cold beverage and swap stories.