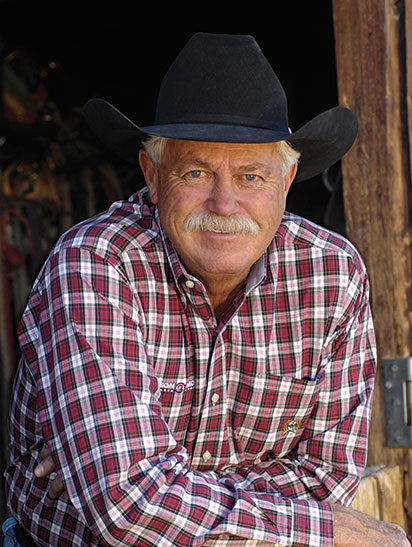 Written by Tonie Auer, featured in the Wall Street Journal (Print Edition) Friday, September 29, 2017
Luxury ranch sales tend to have two things in common, regardless of whether they're in Oregon or Texas: they're all about the recreational and investment opportunities of the land. A great example is the recent sale of the 1,442-acre Las Chimeneas Creek Ranch along the Texas-Mexico border in Deep South Texas. It is an "old school" hunting and recreational ranch, home to some of the largest dark-antlered bucks in the region.
"The purchases of properties like this one] are for both investment and recreation," says Texas Ranch Sales owner-broker Sheldon Grothaus of Hondo, Texas. "The primary reason for the purchase was recreation, but they kept in mind when choosing the right place that at some point it could possibly be sold. It had to be something that would fit the need for the family's recreational needs, plus it should continue to appreciate in value."
Ranch Trends
Location and access are often the first attributes considered by a buyer, he says. Some of the amenities trending in luxury ranch properties include, but aren't limited to, live water like rivers, lakes and creeks; private airstrips, grand hunting lodges: and healthy pastures and native brush. These are all variables depending on if you need grazing land or a hunting environment, Mr. Grothaus says.
He also recently closed on a 1,815-acre ranch west of San Antonio in Medina County. It has a highly improved turnkey hunting and cattle ranch with a 2,400 square foot owner's home, pool and cabana, and other improvements. The ranch features one mile of Hondo Creek with permanent water backed up by a concrete dam. Featuring a fishing lake with boat dock and fishing pier, the land boasts excellent hunting of white tail deer, dove, quail and turkey.
"Demand for large trophy ranches is high for those with the financial means, with more demand than we've seen in recent years. These properties offer some of America's most natural beauty, and attributes similar to our National Parks, but in your own private setting.
"With limited supply and strong demand, prices tend to increase over time," says Glenwood Springs, Colo.-based Mason & Morse Ranch Company managing broker Bart Miller, ALC.
The company's original founder and Associate Broker, Robb Van Pelt, has several prime examples on the market, including the 1,630-acre Blame Her Ranch at the southernmost tip of Glorietta Mesa, 45 minutes from Santa Fe, New Mexico. With an asking price of $7 million, the ranch's entire western edge is adjacent to the 1.6 million acre Santa Fe National Forest. There are pastures, ponds, and hunting opportunities for both mule deer and elk.
Irrigated Lands
Mr. Van Pelt is also marketing the Antone Ranch about 100 miles east of Bend, Oregon for $75 million. This recreational ranch features almost 37,000 deeded acres in a large private block with exceptional water resources including live water creeks, numerous fishing lakes and irrigated lands. The ranch has 10 miles bordering the Ochoco National Forest with an 85-acre lake providing recreational opportunities ranging from water-skiing to trout fishing. The property features multiple homes, a paved runway designed for business class jets and an extensive pine forest of almost 11,000 acres. It also has great hunting for elk, deer and antelope.
"There is a pent-up demand triggering a lot of activity for big investors, even with oil prices down historically right now," Mr. Miller says. "In the late 1990s and in the early 2000s there was a lot of money floating around and the bigger ranch, the better the status. When the recession hit, a lot of people took a big hit financially and the investment market for trophy ranches declined for a few years. Fast forward to last year and the election and people were focused on that and just pausing. Now, it is fairly active and hot market."
"Most of the investors buying these ranches are using money from successful business investments and buying the property for recreation and relaxing, as well as for wealth diversification," Mr. Miller says. "Water is a big draw for fishing, hunting recreation. Most of these properties are used and enjoyed and then sold when families are ready to move on. You can put $100 million in the stock market and that's good, but you can't use it for recreation like you can with land or a fishable stream."