Sold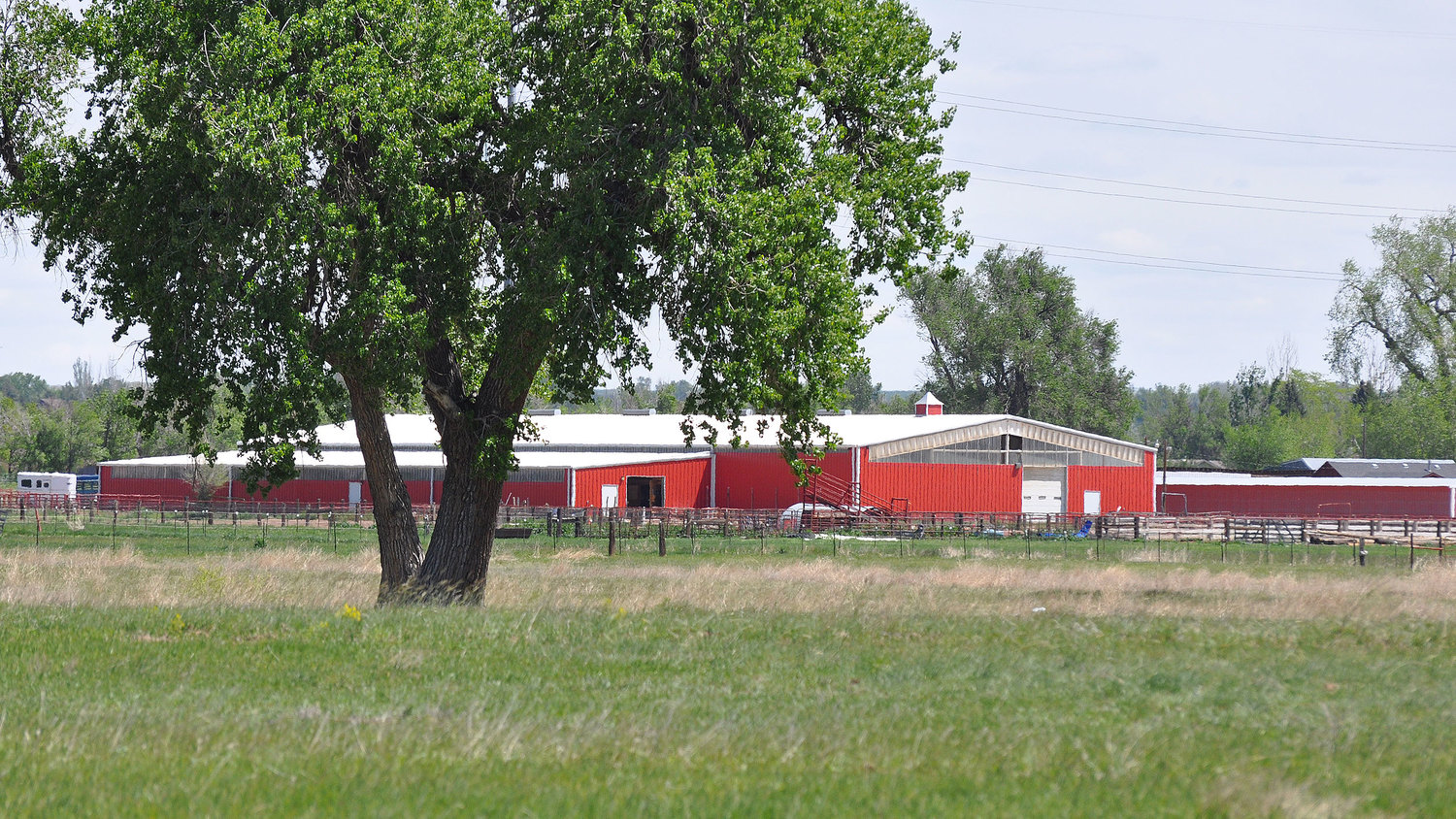 Mountain View Stables and Arena
Fort Collins , Colorado | Larimer County | 140 Acres
Property Information
Mountain View Stables and Arena is a 140-acre property with two irrigation wells and a Valley pivot covering 35 acres. This property has an 80' x 225' indoor arena with dust control system, along with a 140 ' x 200' outdoor jumping arena, and 140' x 240 ' barrel/roping arena. Most of the fencing and corrals are pipe and steel. There are four large pastures, stalls with runs, turn out areas with loafing sheds and 19 indoor stalls. Having great access from I-25, this property has been used for roping, barrel events, and as a permitted horse facility for many years, but could easily be converted in to a registered cattle operation. Improvements include a 3,600 square foot, five-bedroom, three-bath main residence and a 1,100 square foot, two-bedroom secondary home that is ideal as manager's home.
Close Details
LOCATION

Mountain View States is located just one-half mile east of I-25 on the S.E. Frontage Road. All on paved and maintained roads. Fort Collins, with a population of over 130,000 is the County Seat of Larimer County. It is home to Colorado State University and the renowned CSU Equine Veterinary School and Hospital. Fort Collins has a variety of fine shopping, dining and entertainment amenities. And due to the wide based business community, it boasts a very stable economic environment. Estes Park and Rocky Mountain National Park is just a scenic 30 minute drive to the west, where year round activities and diverse wildlife abound.

ACREAGE & DESCRIPTION

The 140 acres is fairly flat, gently sloping for irrigation, with 360 degree views, including the majestic Rocky Mountains. The pastures are a healthy, irrigated grass mix. Irrigation ditches are cut in and function well to irrigate the land. The domestic water is provided by Greeley/Weld Water District, watering of domestic livestock is extremely reasonable. There are two water taps on the property. The land is fenced and crossed fenced, with gates for safe movement of horses. The arenas are all sand and perfect for most any horse activity. Mature trees dot the property. All but ten acres are under Conservation Easement with the City of Fort Collins. The right to petition for a second residence has been reserved. Zoning is FA1/Agricultural with Larimer County.

OPERATIONS

The property is currently being used as a permitted horse boarding and riding facility. In the past the facility has hosted many roping, barrel racing and dressage events. There are 19 indoor box stalls attached to the indoor arena. All are matted and have automatic waterers. The charge for those is $490 per month. There are 30 open stalls with shelter and runs in three different structures. The monthly charge for those varies from $390 to $430 per month. There are seven paddocks with loafing sheds that can accommodate up to 28 horses at the rate of $335 per month. The four pastures can easily handle 30 horses, at a rate of $275 per month. Boarders have access to the arenas and pastures for riding. A three tower Valley pivot was added in 2006 and covers 35 acres. Hay production has averaged between two and three tons per acre in the past. Pasture and hay production acreage consists of a mix of smooth brome, timothy and alfalfa. The two irrigation wells deliver over 650 gpm and are adjudicated for 250 acre feet of water per year. One half share of Lake Canal, along with four shares of Sand Dike Ditch sell with the property.

IMPROVEMENTS

Main Residence
The 3,600 square foot home dates back to 1890, but has been remodeled and added on to over the years. It still has country charm with five bedrooms, three baths, granite and tile kitchen, wood and tile flooring, separate dining room, sitting room, large mud room and the grand room, with a wood burning fireplace.

Second Residence
The secondary home is approximately 1,100 square feet and has two bedrooms and one bath. It has been remodeled and currently a dressage trainer occupies the home and works from the facility.

Indoor Arena/Barn
The indoor arena was added in 2000. It is 80' x 225' with a state of the art dust control system that produces a fine mist with even coverage. The arena has kickboards, halogen lighting, and a large tie up area with timber flooring. Connected to the arena are 19 stalls, all are matted and have heated automatic waterers. There is also a wash bay, tack rooms and feed room. The alley way is textured concrete.

Out Buildings and Miscellaneous Areas
The property has a 140' x 200' jumping arena as well as a 140' x 240' outdoor barrel/roping arena. There are two round pens, one is 60' and the other 40'. In addition, there is a hay shed, six car garage, machine shed, three - 3 sided sheds with steel pipe runs and numerous loafing sheds and storage buildings.

TAXES: $10,448 for 2012

SUMMARY

If you are looking for a home for your horses or cattle, want the ability to grow your own hay on the irrigated acres, or would like to continue operating the stable and arena facility, Mountain View can do it all.