Sold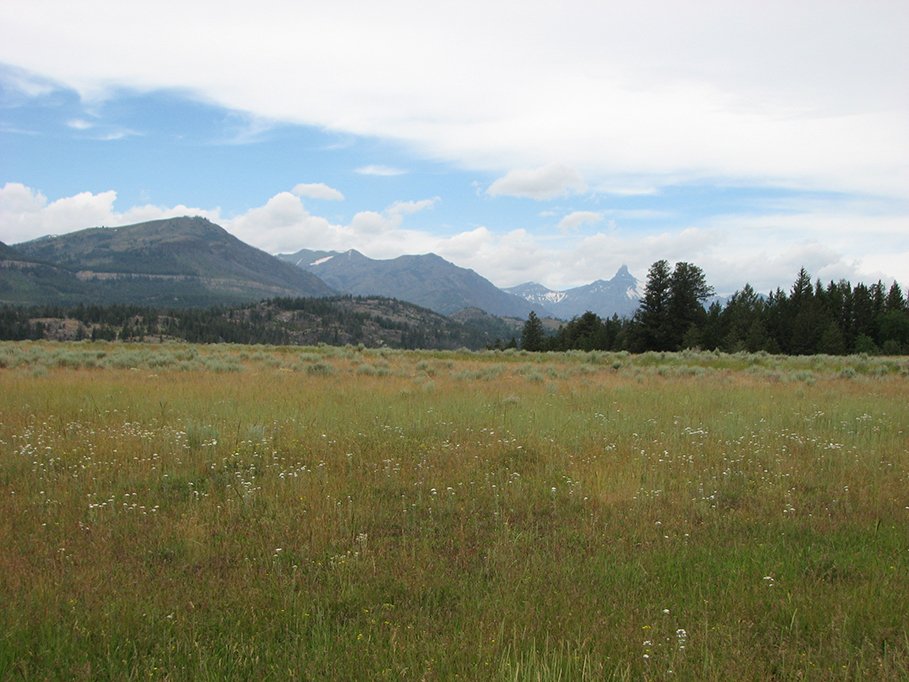 Ghost Creek Ranch
Crandall , Wyoming
Property Information
Montana ranch for sale - Ghost Creek Ranch is a 131 acre in-holding, bordering the Shoshone National Forest on three sides. This property has had only two owners – the original homesteader, and a local rancher now retired. Still in it's original pristine state, the Ghost Creek Ranch offers everything expected in a premium property. The ranch is located in Wyoming just 18 miles east of Cooke City, Montana or 60 miles northwest of Cody, Wyoming.
Close Details
LOCATION

Crandall is 18 miles east of Cooke City, Montana or 60 miles northwest of Cody, Wyoming. Property joins US Highway 296 and is just below the junction of the famed- Cooke City Highway between Red Lodge and Yellowstone Park. Air service is available at both Cody, Wyoming and Billings, Montana. Ghost Creek Ranch is located within the boundary of the Greater Yellowstone Eco-System which is made up of Yellowstone Park, The Beartooth and the Absoroka Mountains. The area is generally known as Sunlight or Crandall Basin and the Upper Clark's Fork. The Ranch is accessed by a public USFS road #167A which ends at the locked gate to the ranch. This property is absolutely private.

IMPROVEMENTS

Previously used as a cow-camp, there is a modest cabin of two bedrooms, one bath and an open kitchen/living room. In addition, there are several historical log buildings on the ranch. There is electricity to the cabin and a gravity spring- fed pipeline to the house.

TOPOGRAPHY

The ranch was originally homesteaded for good reason. Sitting on a small plateau above the Clarks Fork River, the gently rolling terrain has a balance of open meadow, riparian slews and stands of virgin timber ranging from spruce to aspens. Ghost Creek traverses the property and small irrigation ditches have been used in the past where hay was once grown. The property frames mountain peaks in all directions.

WILDLIFE

World famous for the stunning scenery and diversity of wildlife, the Ghost Creek Ranch adjoins the Shoshone National Forest on three sides. Elk, moose, deer, grizzly and black bear, mountain lion and wolves are all found in the area. Ghost Creek has Brook trout and there is a small pond with fish as well. The area in general boasts excellent fishing and recreational opportunities including 100's of miles of snowmobile trails.

BROKER COMMENTS

A rare chance to own a piece of the American West, here is one of the prime mountain ranch locations in the United States. The Ranch is very private yet there is a year-round paved road in close proximity. There are very few in-holdings of private land in this area. The quality of this type of parcel is unsurpassed.

Co-listed with Clay Griffith, Western Land Sales

SHOWINGS

Brokers require a minimum 48-hour advance notice for all showings.