Sold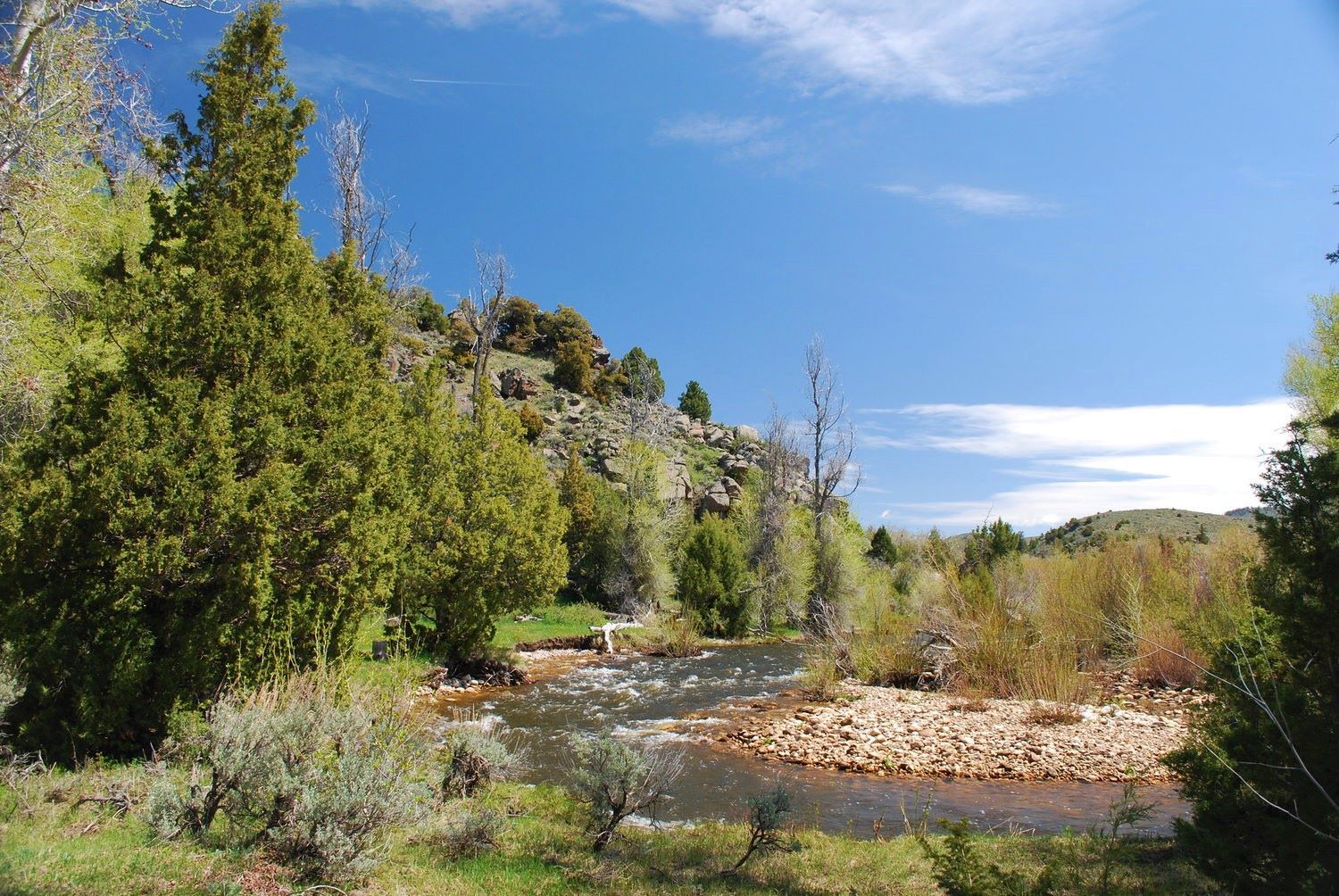 Wyoming Brush Creek Ranch
Saratoga , Wyoming | Carbon County | 6039 Acres
Property Information
The ranch consists of 6,039 acres of irrigated and sub-irrigated native grass pastures and hay meadows, stands of aspen trees, alpine forests, and 3-one half miles (both sides) of one of the most productive trout streams in Wyoming. There are three stocked reservoirs. Hunting for elk, deer and bear on the ranch and the adjoining National Forest is excellent. Historically the ranch has supported a cow-calf operation with a carrying capacity of 400-450 animal units. Approximately 3,434 acres are protected by a conservation easement. Improvements include a main lodge, three log guest cabins, office building, historic barn, storage shop, and various outbuildings.
Close Details
LOCATION

The ranch is located about 20 miles southeast of Saratoga, Wyoming in the Upper Platte River Valley and is accessed Wyoming State Hwy. 130. To the east lies Laramie, Wyoming (65 miles) and Cheyenne, Wyoming (120 miles).

ACREAGE

Brush Creek Ranch is 6,039 +/- acres, of which 3,434 acres are protected by a conservation easement and 2,605 acres are unrestricted. The property lies in a contiguous block of land, which is bordered on the east by the Medicine Bow National Forest. The property varies from upland timberland, to riparian corridors along Brush Creek, to open rangelands and irrigated meadows at lower elevations in the western portion of the ranch. The elevation is 7,500 to 8,300 feet and is subject to a climate described as continental.

HISTORY

For many years the ranch has been run as a combination cattle ranch and a working dude/guest ranch. There is outstanding horseback riding and scenery on the ranch and the adjacent Medicine Bow National Forest.

AREA

The town of Saratoga offers an excellent western lifestyle, several fine restaurants, a mineral hot springs soaking pool, golf and blue ribbon trout fishing in the North Platte River. The Old Baldy Club is a private club featuring an 18-hole golf course, tennis, swimming, fishing and excellent cuisine. The Saratoga Inn has a nine-hole golf course, meeting rooms and a mineral hot springs swimming pool.

WATER RIGHTS

Senior water rights for the ranch have historically been used to irrigate approximately 1,800 acres. Some supplemental appropriations may be available which would cover an additional 500 acres m/l. In the past the ranch has supported a cow-calf operation with a carrying capacity of up to 450 animal units.

IMPROVEMENTS

The centerpiece of the ranch is the 6,670 sq. ft. lodge, which has accommodations for guests, dining, bar and dance floor. In addition, there is a historic log barn of about 4,370 sq. ft., a log residence, log guest house, log employee house and various other shops and storage buildings.

RECREATION / WILDLIFE

A dominant feature of the property is Brush Creek which runs through the ranch for an estimated 3-1/2 miles, offering excellent fishing for Rainbow, Brown and Cutbow trout. The ranch owns both sides of the stream. Deer and elk are in abundance, on the ranch and in the adjoining National Forest. Moose and bear are also residence of the area.