Sold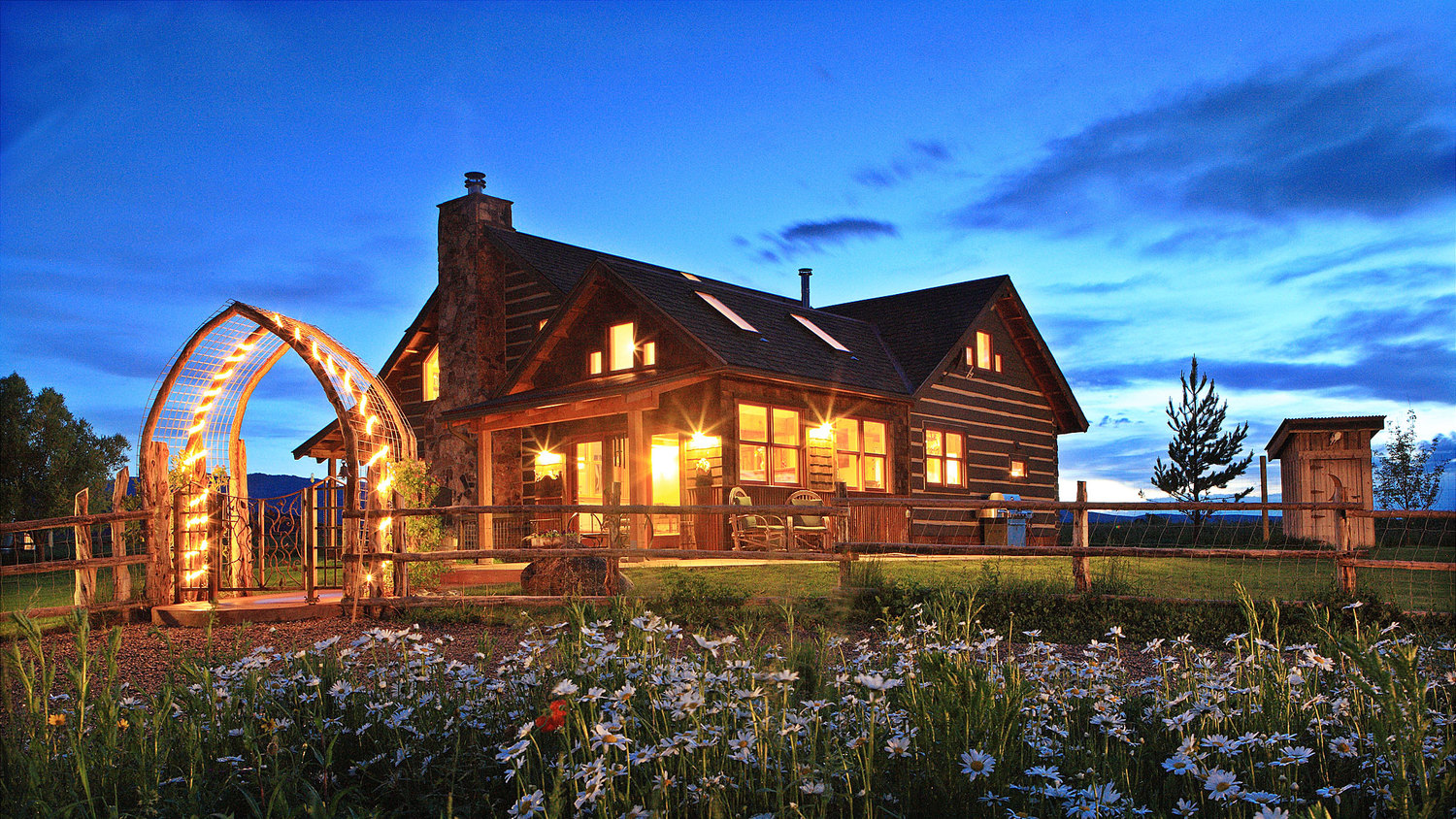 Divide Creek Farm
Silt , Colorado | Garfield County | 70 Acres
Property Information
The Divide Creek Farm, a 70-acre farm and livestock operation, is a lush and surprising find as you drive up onto the sprawling green bench with wide-angle views; located in the heart of productive agricultural country south of Silt, Colorado, and bout 90-minutes from Aspen. An area still dominated by long-time traditional ranching families. Situated at 6,200 feet in elevation, the location is never lacking for sunshine and displays 360 degree panoramas of rolling pastures, hills and mountains.
Close Details
IMPROVEMENTS

Turning into the farm, the first thing encountered is the whimsical covered bridge crossing over Divide Creek. Rising from the creek bottom brings you to the common-area of the improvements. The four bedroom, three bath main home has the look of a renovated mountain home with a nice flowing floor plan with an open kitchen and dining area, a finished basement and roomy two bedroom upstairs, complemented by an atrium entry way and an over-sized porch suited to enjoy the mountain air.

A large yard connects the main house to the garden areas, near-by sets a silo-ish building that's actually the entrance to a modern day root cellar with temperature controlled ventilation and insulated concrete walls. Highlighting the commercial garden center are four greenhouses, three of which are Rolling Thunder moveable greenhouses. Low-slung, opaque, 48-foot long and resembling a Quonset hut design, these greenhouses are unique in that they are each set on two 150-foot rails. The rails allow three separate gardens to be serviced with each movable greenhouse, extending the growing season into a year round production.

OTHER IMPROVEMENTS

A wonderful barn design building near the house is sided with recycled barn wood in a striking sun-burst pattern on one side and decorated with a moon and star on another. This "community building" houses a walk-in cooler, stainless steel kitchen for produce washing, bathroom with shower, composting toilet, a small office, and a high-ceilinged garage bay. Acid etched concrete floors and walls wainscoted in corrugated tin can all be hosed down when necessary. A clever arrangement of cedar sauna, out-door shower and wood-fired hot tub are clustered near-by. Other buildings include a copper-cupola-ed chicken coop, large two plus car garage, equipment shed with livestock stalls and tack storage.

ACREAGE AND WATER

Scattered around the five-acre building compound are 28 kilowatts of solar panels that sell power back into the grid most months and render the farm carbon-neutral for five people. This state of the art sustainable farm has 2.7 shares of Divide Creek Ditch for irrigation and frontage on West Divide Creek.