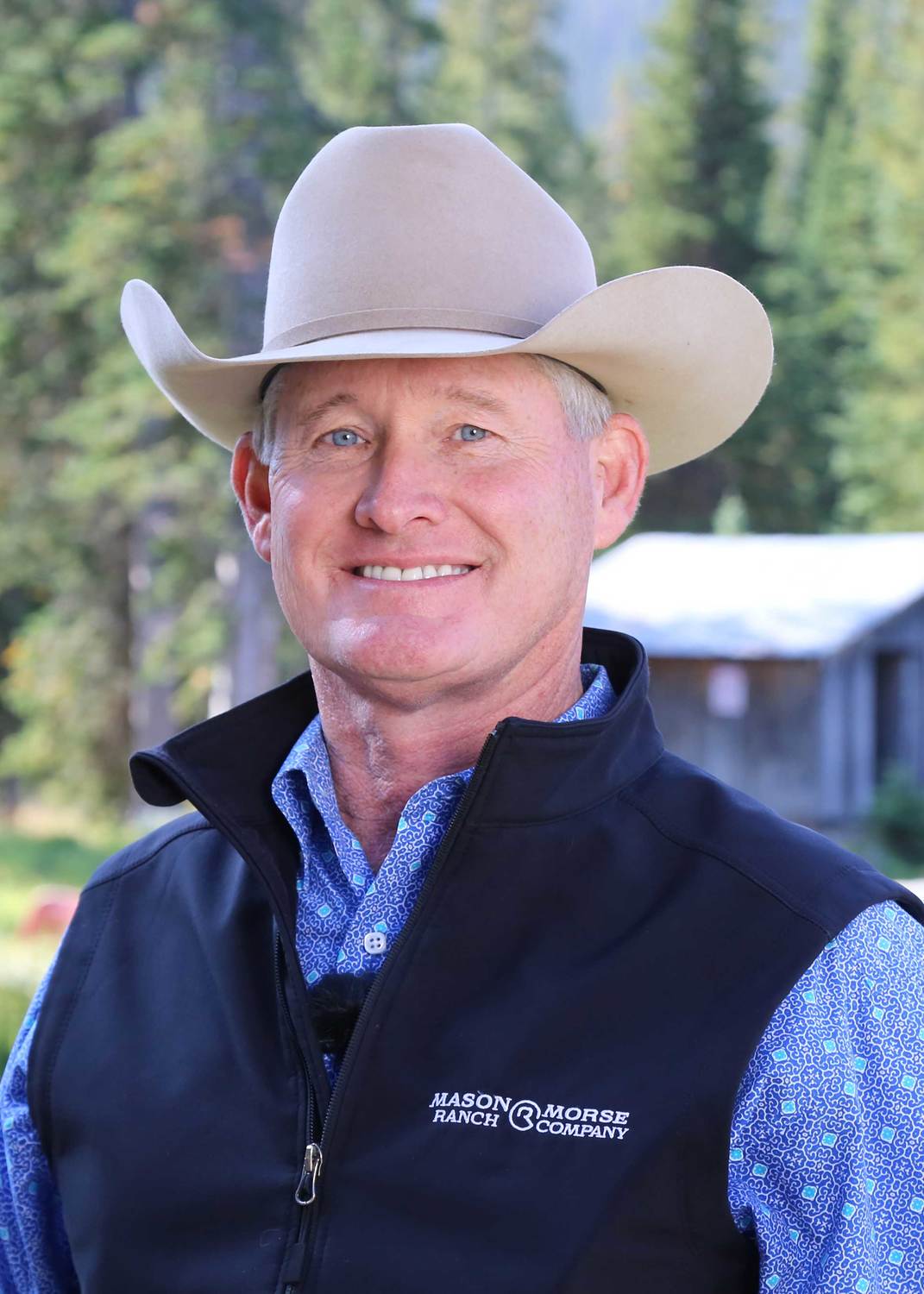 March 21, 2023 (Canyon, Texas) – Zurick Larbrier, a principal owner of Mason & Morse Ranch Company, (www.ranchland.com) has been recognized as a part of the 2022 APEX Producers Club by the REALTORS® Land Institute as a part of the RLI APEX Production Awards Program, sponsored by The Land Report. Zurick, was recognized by RLI CEO Aubrie Kobernus as well as The Land Report's Co-founders Eddie Lee Rider Jr. and Eric O'Keefe at a special awards ceremony on Tuesday, March 7, during RLI's 2023 National Land Conference (NLC23) in Denver, CO.
""I am very thankful for the recognition and award sponsored by The Land Report," said Zurick upon receiving the award. He went on to comment about the wonderful support of the Realtors Land Institute and the success this organization helps him to achieve.
"We are proud of Zurick and all our members that were recognized as part of our award programs for their accomplishments in 2022. They truly are the most accomplished professionals with the highest levels of expertise in land real estate," said RLI's CEO Aubrie Kobernus, MBA, RCE. Top awards winners will receive national recognition in The Land Report's Spring Magazine, RLI's Spring issue of Terra Firma magazine, as well as additional promotions throughout the year.
All land professionals recognized as part of the RLI APEX Producers Club are active members of RLI and have at least $5M dollars of qualifying dollar volume in closed land sales in 2022. The APEX Awards Program celebrated its sixth year by welcoming 217 applicants totaling a combined $7.0+ billion in qualifying transaction volume. For more information on the award winners, make sure to get a copy of The Land Report, one of the industry's leading magazines for landowners and land professionals, which will be publicizing the top winners in their upcoming Spring 2023 issue. All land real estate professionals are invited to join RLI and apply to the prestigious APEX Awards Program next year. APEX Award winners will be recognized next March at the 2024 National Land Conference in Louisville, KY. Learn more at rliland.com.
About Zurick Labrier
Raised in Dalhart, Texas, Zurick Labrier grew up working on the family ranch in New Mexico. After graduating from Texas Tech, Zurick worked for Caprock Industries for three years and then had a successful 15-year career selling feed for Purina Mills. In 2004 he made the transition to the world of agriculture real estate. His natural tie to farmers and ranchers and has helped Zurick to be successful in helping his clients whether purchasing or selling real estate. Zurick furthered his knowledge in the land brokerage business by achieving the Accredited Land Consultant designation through the Realtors Land Institute. Zurick specializes in farm and ranch transactions and has also developed many ties across the country through Realtors® Land Institute. He has come to understand this helps him to further serve his buyers and sellers with this affiliation.
When asked what he does for a living, Zurick Labrier's response is that he is in the "people relationship business". Zurick strongly believes that this is the integral component of helping his clients with their real estate needs. Each client has a different set of goals and needs. Working through 1031 exchange scenarios, marketing strategies, auction opportunities, or traditional listings can sometimes seem daunting. As well, being a relationship driven person, Zurick is able to use his network of real estate professionals, bankers, CPA's and ties across the four state region of Texas, Oklahoma, Kansas and New Mexico. Zurick resides in Canyon, Texas with his wife Paula. He enjoys his family, the outdoors, team roping and the continual learning curve of real estate transactions across multiple states.
Affiliations:
• Licenses – Oklahoma, Texas, and Kansas
• Realtors Land Institute
• Past President –Oklahoma RLI Chapter
Zurick Labrier
Phone: 1-806-680-3729
Email: [email protected]
Website: https://www.ranchland.com/zuricklabrier