Sold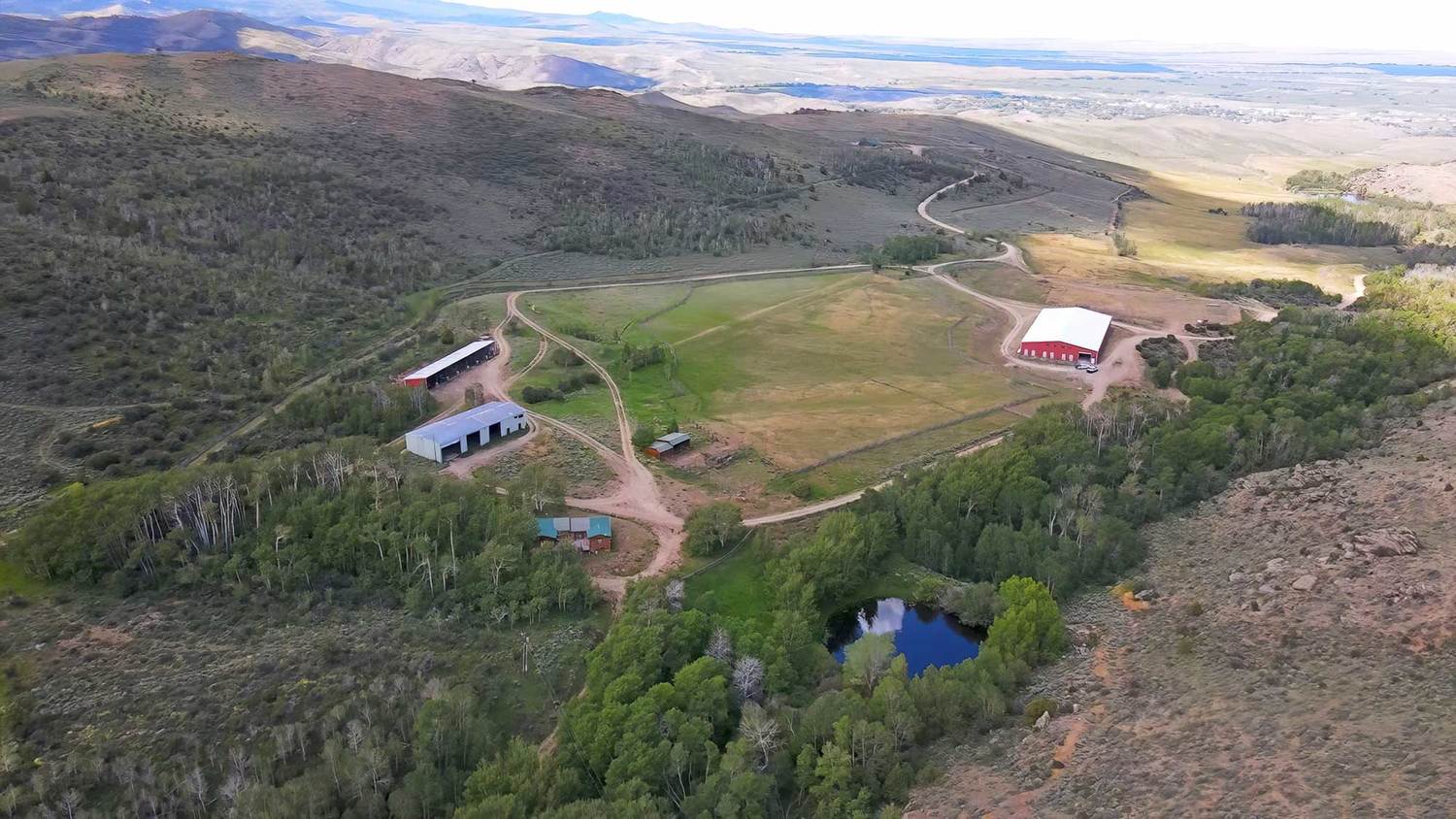 Blackhall Mountain Ranch
Encampment , Wyoming | Carbon County | 1000 Acres
Property Information
PRICE REDUCED Blackhall Mountain Ranch offers 1,000 deeded acres, three ponds, irrigated meadows, wonderful 3,088 square foot log home, 100x200 heated arena with six stalls, overhead viewing area, kitchen and bathrooms. Other outside storage, horse corrals, barn, older second home. Along cottonwood creek, bordering BLM and National Forest. 70 head BLM permit for small cattle operation. Very private with year-round access, 10 minutes to Encampment, 25 minutes to Saratoga.
Close Details
LOCATION
Blackhall Mountain Ranch is located in Encampment, Wyoming a small town in southern Wyoming, surrounded by stunning natural scenery, including the Sierra Madre Mountains, the Medicine Bow National Forest, and the Encampment River. Outdoor enthusiasts will appreciate the abundance of opportunities for hiking, fishing, hunting, camping, and other outdoor activities. Encampment is a quiet town that provides a break from the hustle and bustle of city life. It has a small-town feel, with friendly neighbors and a sense of community. Encampment has a strong local economy, with a mix of agriculture, tourism, and small businesses. This provides residents with opportunities for employment and supports local businesses.

Encampment has a rich history and culture, with several museums and historical sites that offer a glimpse into the town's past. It also hosts several events and festivals throughout the year, including the Woodchoppers Jamboree and Rodeo, which celebrates the town's logging and ranching heritage.

---