Sold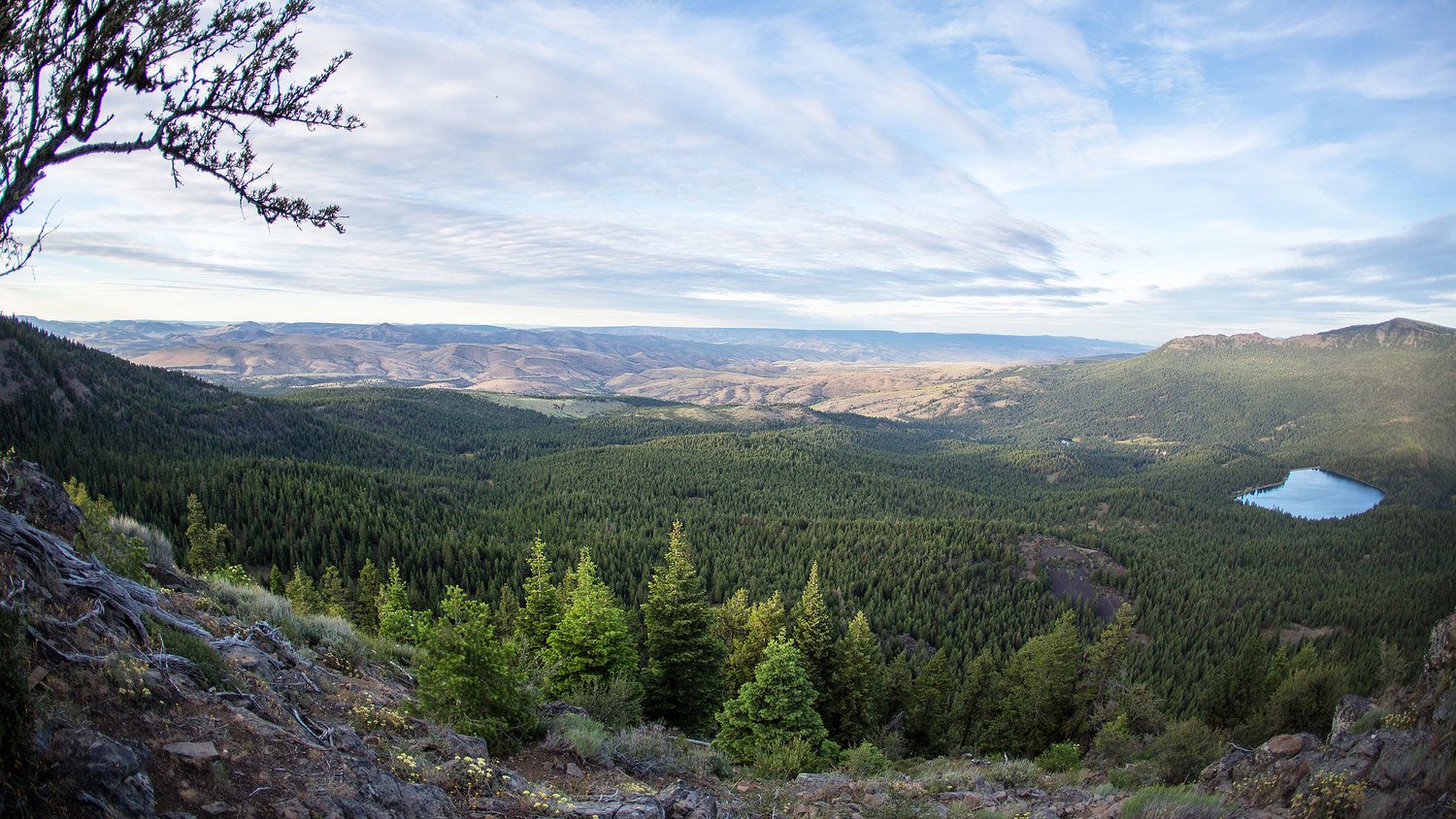 Antone Ranch
Mitchell , Oregon | Wheeler County | 36663 Acres
Property Information
The Antone Ranch, located 100 miles east of Bend, Oregon is a legacy recreational ranch consisting of approximately 36,663+/- deeded acres in a large private block with exceptional water resources, including live water creeks, numerous fishing lakes and irrigated lands. With the Spanish Peak as its backdrop, the topography ranges from timber covered slopes, grassy hillsides, steep canyons and large irrigated meadows. The ranch has an elevation range of 6000 feet down to 2600 feet with over 10 miles bordering the Ochoco National Forest allowing for diverse wildlife habit. The pristine mountain 85+/- acre Rock Creek Lake provides unique recreational opportunities ranging from water-skiing to trophy trout fishing. The 14 miles of Rock Creek ribboning through the ranch and multiple lakes boast excellent fishing opportunities. Improvements include multiple homes, shop facilities, paved runway designed for business class jets and multiple building sites. The ranch supports a year round Angus based cow herd of over 665 mature animals, working recreational horse herd, alfalfa grass hay operation, and an extensive pine forest of 10,846+/- acres.
Antone Ranch has it all and provides a rich resource for economic and recreational activities together with conservation potential and historical significance seldom found, thereby making it the greatest legacy ranch opportunity in the West.
Close Details
Please contact us for more detailed information on Antone Ranch. Due diligence documents available to qualified buyers.

---