Sold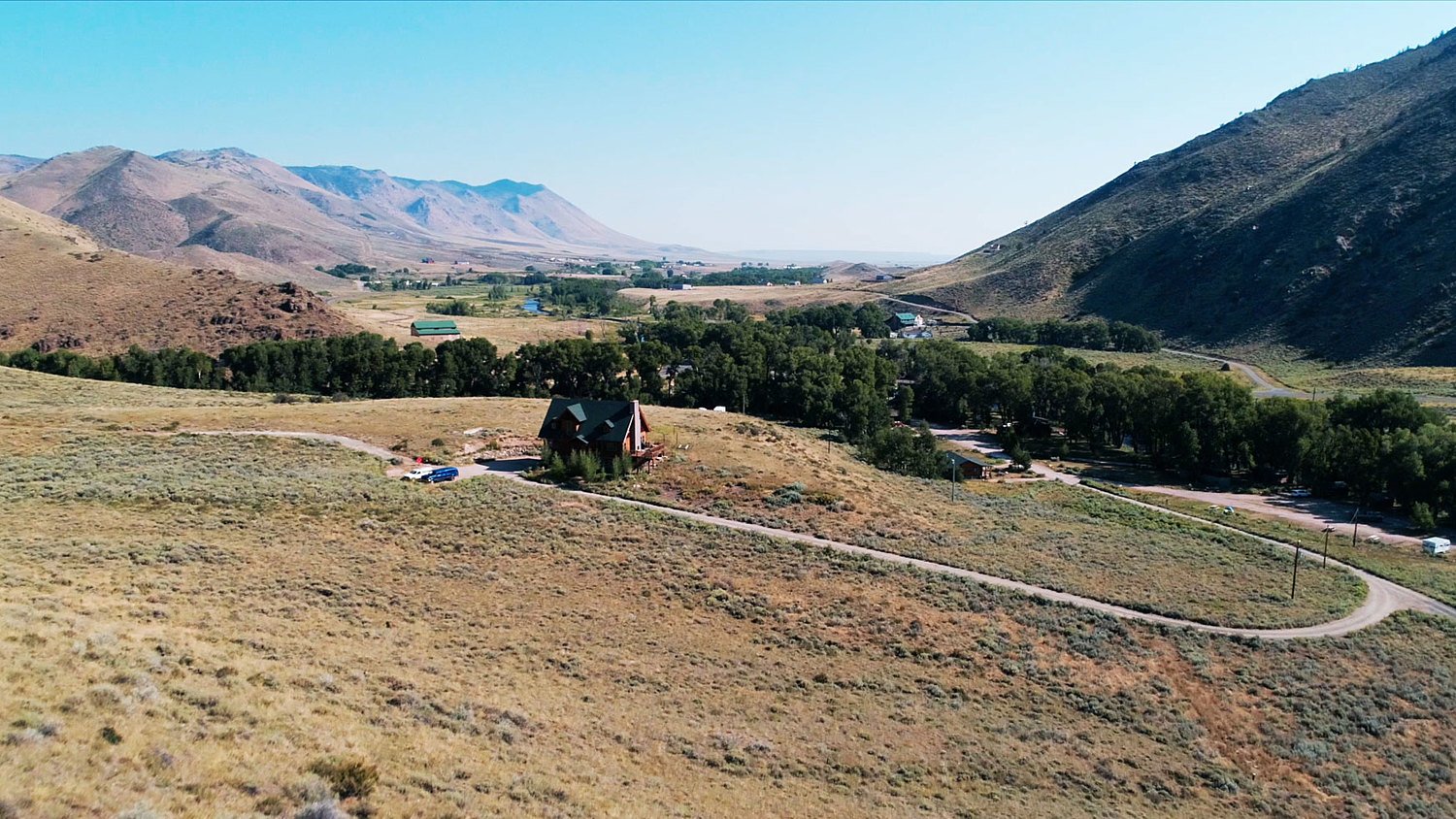 Woods Landing Resort
Jelm , Wyoming | Albany County | 54 Acres
Property Information
The Woods Landing Resort is a historic retreat located at the base of the Medicine Bow Mountains, approximately 27 miles southwest of Laramie, Wyoming. The Laramie River courses through the 54.20 acres for over ¼ mile, with additional river access nearby offering miles of great fly fishing right out the door. This is an exceptional opportunity with the large acreage and river access. Lodging at the Woods Landing Resort includes a newer 3,500 square foot home, the fully furnished three-bedroom river guest house, a new luxury log cabin duplex, six rustic log cabins and 10 RV spaces. Full service restaurant, bar and dance hall, as well as a general store, and the Jelm, Wyoming post office.
For someone looking to move to a great mountain area and a change of lifestyle, yet not ready to retire, the Woods Landing Resort is a property that one can realize a reasonable financial return on and have that western lifestyle experience.
Close Details
RECREATION

During the summer months you can bird-watch, raft or fly fish on the river or on one of the numerous plains and mountain lakes within 10 miles of Woods Landing. Lake Hattie is a favorite fishing spot for fishing in the summer and ice-fishing in the winter. You can hike or bike right from your cabin or drive to one of many trailheads within a few miles of the resort. There are also hundreds of miles of ATV roads close by. Hunting for antelope, elk, and mule deer is a favorite fall activity. During the winter months there are miles and miles of groomed snowmobile and cross-country trails just a few miles up the road. Laramie, home of the University of Wyoming is a short half-hour drive from Woods Landing. There you can visit the many art galleries, museums, or the Territorial Park on an outing to town. The world famous Cheyenne Frontier Days is only a short 75 mile drive from the Woods Landing Resort. As a business opportunity, this mountain resort makes sense financially. A very large commercially zoned property with all permitting in place, in a state and county very business friendly. Additional river front cabins and RV parks would exponentially increase the cash flow, as bookings are mostly full in the summer and fall. Winter bookings could be increased as many area hotels are full in the winter.

IMPROVEMENTS

The Woods Landing Resort offers a variety of accommodation choices depending on your family size, needs and budget. The Hill House was built by the current owners and used as their owner's home. 3,500 square foot, three-bed, three-bath overlooking the river with mountain views. The River Guest House is a fully furnished three-bedroom log house that can accommodate up to eight people, including children. The Aspen North and South cabins are a duplex with an adjoining door between the two cabins if they are rented together as a suite. Each side has a bathroom, kitchenette, and eating area. Together the Aspen cabins can accommodate up to eight people, including children. Four rustic cabins have no running water so guests have to use the bathhouse for showers, toilets, and doing dishes. Cabins #2, 4, and 5 each have two beds and Cabin #3 has one bed. Currently there are 10 RV hookups in the RV area. Each hookup has water and electrical service and there is a remote dump. Most sites have a picnic table and fire ring. RV guests also have full use of the bathhouse. There is additional room for expansion of the park and ample services for expansion. Currently able to accommodate 36 people, plus the RV sites.

Bar & Cafe
The Woods Landing Bar and Cafe is a rustic log building that is listed on the National Register of Historic
Places because of its unique log construction and a dance floor that is supported by boxcar springs. The bar and dancehall can seat up to 100 guests so it provides a perfect venue for small wedding receptions, family gatherings, and parties. The exceptional dinner menu offerings are a result of a great chef and employees who would like to stay on as they enjoy the mountain setting of the Resort. Dinner can be served in the Bar and the cozy little cafe seats up to 30 people and is a lively Sunday morning breakfast spot.

RV Campground
The Woods Landing Resort RV area has ten hook-ups, each with electricity and water. There is a separate sewer dump. Most sites have a picnic table and fire ring. RV guests also have full use of the bathhouse. With such a large land holding, the resort utility services have ample capacity to expand this money maker.

Country Store
The Woods Landing General Store was built by Hokon Lestum and used as a filling station and sandwich shop in the early 1930's. This building also served as the Woods Landing Bar until the early 1990's when the bar was moved into the Dancehall. Many a story has been told and retold of wild nights (and days) spent in the old bar at Woods Landing. Nowadays they sell gas, propane, camping and fishing supplies, bait, sundries, snacks, canned goods, soda pop, ice cream, and staples such as flour, sugar, milk, eggs. In addition to food items and fuel, you can purchase souvenirs such as Woods Landing Tshirts, sweat shirts, post cards, and coffee mugs. They also offer gifts such as pewter and crystal as well as arts and crafts and photographs created by some of the local artists in the area.

Listing broker James Rinehart, Western United Realty/Mason and Morse Ranch Company, PO Box 1130, Laramie, Wyoming.

---