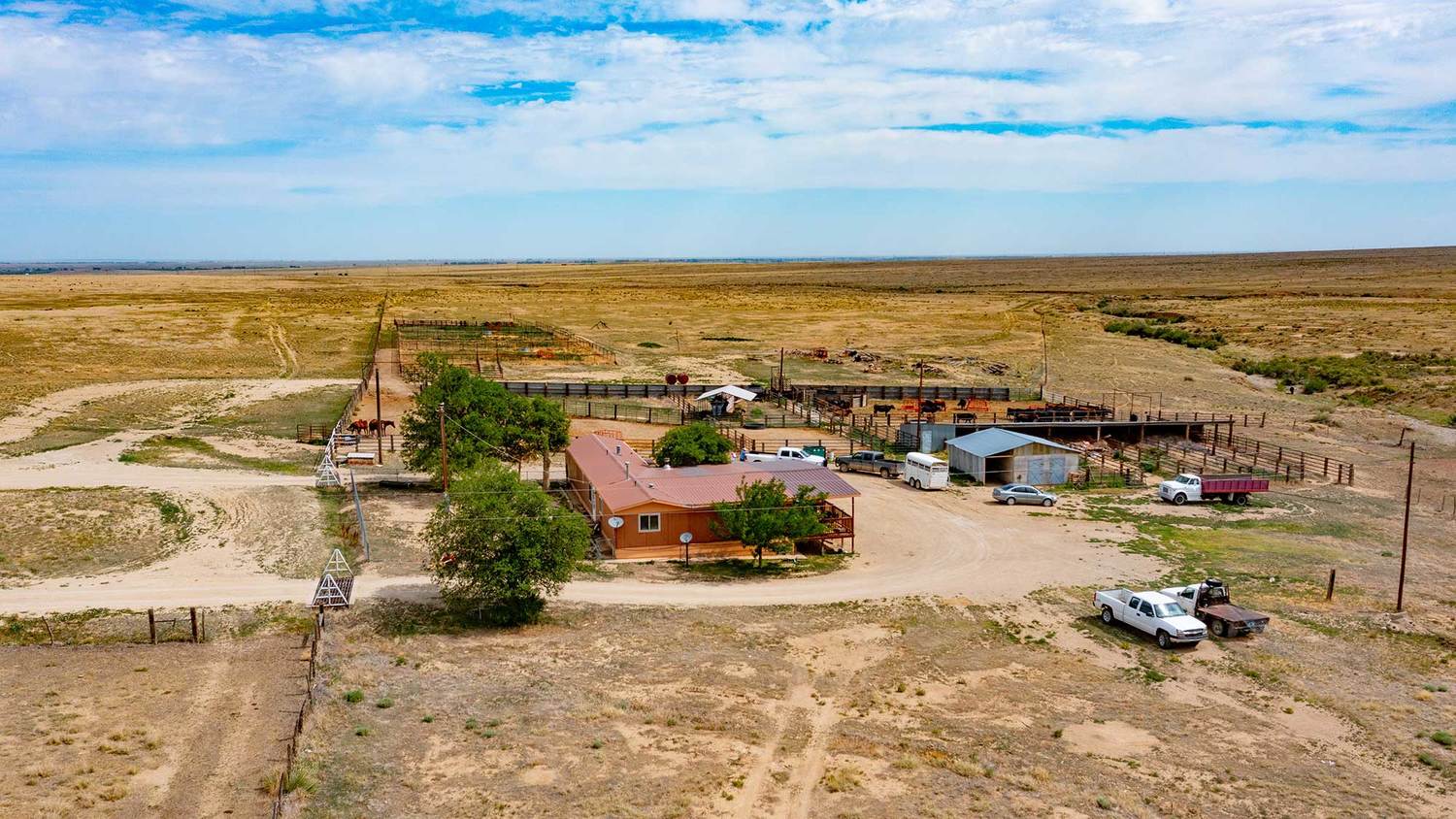 Lytle Ranch
La Junta, Colorado | Otero County | 6753 Acres
Property Information
The Lytle Ranch consists of 6,753 acres, 5,632.93 are deeded, 1,120 acres are Thompson Arroyo Fence and Tarbox Arroyo Fence BLM leases. The ranch is ideally located just a few miles from La Junta. The Lytle Ranch is picturesque from rolling hills and meadows to the steep arroyos and canyons of the native grass vegetation. Some of the grasses include Blue Gramma, Side Oats Gramma, Little Blue Stem, Sand Drop and other native varieties.
Close Details
Water is supplied by three water wells running to nine water tanks throughout the ranch. There are numerous earthen dams and ponds as well.
Pipe corrals consist of seven feeding pens, two sorting pens, loading chute, and a covered hydraulic cattle working chute for ease and comfort for livestock and processors.
The ranch is currently enrolled in the Grassland CRP Program and has annual payments of $96,876. This program supports grazing operations, plant and animal biodiversity and grasslands while maintaining and continuing to utilize the areas as grazing lands.
Antelope, mule deer, coyotes, kit fox, ducks and other species indigenous to southern Colorado can be found on the ranch.
---